Mark Wingfield - Tales From The Dreaming City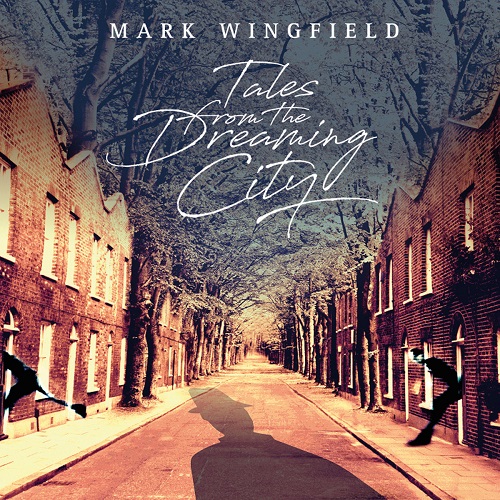 M
Moonjune Records
Er bestaan nog andere gitaarwerelden dan deze van Bill Frisell en Pat Metheny. Mark Wingfield bewijst dat nog eens met zijn nieuwste release 'Tales From The Dreaming City'.
De openingstrack is een sterk staaltje van kruisbestuiving tussen blues en progjazz en is meteen tekenend voor de rest van de cd. Wingfield klinkt als een neefje van Gary Moore en Steve Hillage. Melodielijnen primeren op testosteronkunstjes. De decibeltornado's blijven achterwege. Spacy uitgerokken sfeerscheppingen zijn hier eerder aan de orde van de dag.
Drummer Asaf Sirkis en basgitarist Yaron Stavi voelen zich duidelijk in hun sas in dergelijke omgeving en onderlijnen zowel melodisch als ritmisch.
Ook al kan je 'Tales From The Dreaming City' gerust catalogeren in het vakje jazzfusion, toch heeft elk nummer gelukkig een eigen cachet, zij het binnen dit kader. De gastbijdragen van de Belgische toetsenist Dominique Vantomme (wiens 'Vegir' op hetzelfde label verscheen) verscherpen dit beeld op heel gepaste wijze. Kortom, vertrouwd Moonjune Records materiaal.
Voor wat het waard is, zijn 'Proof Of Light' kreeg van Downbeat een ****1/2 quotering.




Musici:
Mark Wingfield: gitaar, soundscapes
Yaron Stavi: basgitaar
Asaf Sirkis: drums
+
Dominique Vantomme: keyboards

www.markwingfield.com

© Georges Tonla Briquet