Mark Guiliana – the sound of listening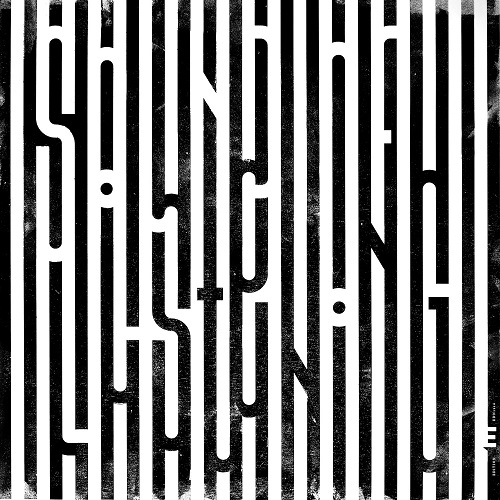 M
Edition
Hij pendelt voortdurend tussen elektronisch en akoestisch en tussen rock, pop en jazz. Voor 'the sound of listening' opteerde Mark Guiliana voor een kwartetformule en koos hij nog eens de weg van jazz.
De titel van deze nieuwe opname lijkt duidelijk. Luister en vooral hoor wat er gebeurt. Achter Guiliana zijn naam staan als instrumenten vermeld drums maar ook synthesizers, percussie en drum programming. Pianist Shai Maestro is tevens actief op mellotron, Fender Rhodes en "ampli-celeste". Jason Rigby vult aan met tenorsaxofoon, basklarinet, klarinet en fluit. Bassist Chris Morrissey is de enige die genoeg heeft aan een enkel instrument om zijn ding te doen.
Opener 'A Path To Bliss' begint eerder sober als weerspiegeling van de zwart-wit hoes, groeit exponentieel om dan toch rustig uit te deinen. Het is Shai Maestro die hier hoofdzakelijk de aanpak bepaalt. Vervolgens wordt tot de kern van de zaak overgegaan met het veelzeggende 'The Most Important Question'. Even lijkt het een verloren track van de vroegere The Bad Plus maar Maestro en Rigby (!) maken duidelijk dat het slechts een schijnbeweging is en dat ze wel degelijk een eigen sound in petto hebben met deze groep. En die heeft duidelijk roots in het circuit van jazzclubs. Veelbetekenend is dat de band eerst een week lang optrad in The Village Vanguard en vlak nadien de studio indook.
De heren beelden doorheen de hele cd voortdurend een schimmenspel uit met thrillereffecten. Zelfs het korte prog interludium ('The Courage To Be Free') past in het geheel. Sterk ook hoe Rigby 'Everything Changed After You Left' omleidt van ballad naar een meer avontuurlijke passage en terugkeert naar het haast lyrische begin. Aan het einde van de rit (na drie kwartier) heb je als luisteraar recht gehad op tien nummers boordevol extremen waardoor de spanning nooit vermindert. Dat er af en toe een link opduikt met Bowie's 'Black Star' is niet echt verwonderlijk aangezien Guiliana daar ook achter het drumstel zat.
Ze eindigen met het speelse 'Continuation'. We kunnen enkel hopen dat ze woord houden want een vervolg dringt zich op.

© Georges Tonla Briquet





Musici:
Mark Guiliana: drums, synthesizers, drumprogramming, percussie
Chris Morrissey: bas
Shai Maestro: piano, mellotron, ampliceleste, Fender Rhodes
Jason Rigby: tenorsaxofoon, basklarinet, klarinet, fluit

www.editionrecords.com