Mark Godfrey Quintet – Square Peg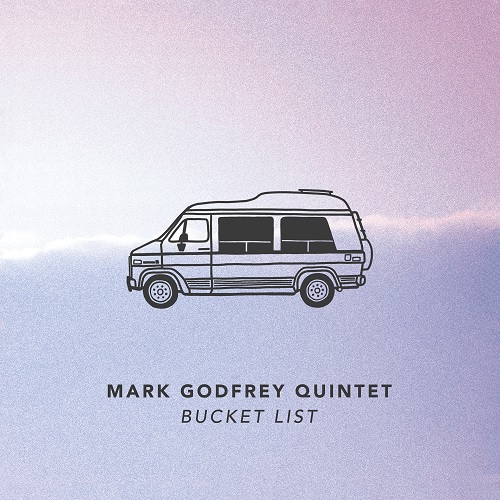 M
Pram
De Canadese bassist Mark Godfrey werd vorig jaar uitgeroepen tot "Emerging Jazz Artist" door de Toronto Arts Foundation. Een terechte keuze blijkt na het beluisteren van zijn (tweede) cd 'Square Peg'.
Godfrey componeerde de tien nummers voor 'Square Peg' in de periode toen hij tussen Toronto en New York pendelde. De cd is niet toevallig opgevat als een reisverhaal. Na de wat onzekere introductie met ambient trekjes tekent zich een eerste melodievorm af. Geleidelijk aan worden onderweg nieuwe ideeën naar voor geschoven waarop zijn begeleiders gretig inpikken. Elkeen voegt zijn eigen individuele kleuren toe maar wijkt nooit extreem af van het gemeenschappelijke uitgangspunt.
Het onderscheid met zovele andere groepen die een haast gelijkaardige stilistische aanpak hebben? In elke track zit een klein beetje "je ne sais quoi" dat het verschil maakt. De swing in 'No Gig Today' die net wat vinniger en hoekiger klinkt dan je zou verwachten, de golvende pianoriedels in 'Skyline' of de saxofoonsolo in pure Joshua Redman-stijl die opduikt in 'U.S.S. Rent-A-Car' zijn daar enkele voorbeelden van. Het zijn die half verdoken details die voor een aparte dynamiek en melodische rijkdom zorgen en zo de aandacht trekken. Wereldschokkend is het zeker niet maar het hoeven niet altijd beeldenstormers of revolutionairen te zijn die in de kijker staan.
© Georges Tonla Briquet

Bezetting:
Mark Godfrey: contrabas
Allison Au: altsaxofoon
Matt Woroshyl: tenorsaxofoon
Chris Pruden: piano
Nick Fraser: drums

www.markgodfreybass.com