Marie-Paule Franke - Clouds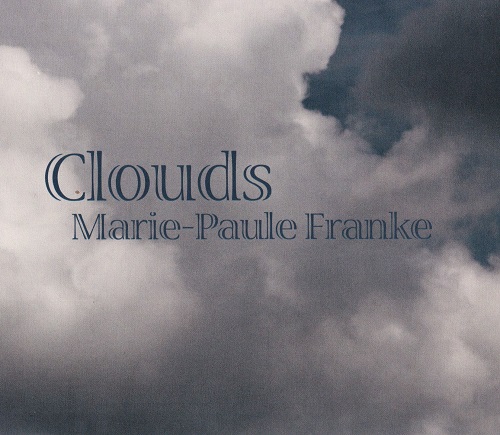 M
MariPosa Records
Marie-Paule Franke maakte al een ep (All Is Love - 2018) van 4 nummers als voorbereiding. Ze ontmoette eind vorig jaar John Benitez in New York en nam daar het uiteindelijke album Clouds op in de Mozart studio in april 2019.
Eerdere composities: Give This Love A Chance, Bleu La Réunion, Does It Matter (Tales From A Lonely Room), Troubadour, Love Is Not All (nog op ep All Is Love) krijgen een herwerking door John Benitez, tevens producer van het album. Daar voegt Marie-Paule Franke nog vier eigen nummers aan toe: Si Par Hazard, Tango of A Lonely Room, Clouds en Time Passes On. Ze kiest aanvullend voor twee standards: It Might As Well Be Spring (Richard Rodgers/Oscar Hammerstein II) en Everything Happens To Me (Matt Dennis, Tom Adair).
Waar ze bij vroegere opnames overwegend Belgische muzikanten uitnodigde krijgt Clouds nu een volledig Amerikaanse insteek die misschien nauwer aansluit bij haar zangidolen Billie Holiday, Abbey Lincoln en Joni Mitchell. Zelf stelt ze dat samenwerken met deze band en in de Mozart studio voelde als "a harmonious sequence of natural interactions that brought my music to a higher level and inevitably led to a magical result'.
Clouds vormt een soort bevestiging van de eerdere ambities onder een nieuw elan. Dat vond Marie-Paule Franke via John Benitez en met uitstekende sideman.
Bassist John Benitez uit Puerto Rico is helemaal thuis in de Latin Jazz en nam op met Roy Hargrove's Crisol Band, David Sanchez en vele anderen. Saxofonist Norbert Stachel is ook bekend van bij Roy Hargrove en verder David Weiss en Freddy Hubbard.
Drummer Francis Benitez is de zoon van John en beiden waren lid van het Jim Ridl Quartet. Pianist Ridl uit North Dakota speelde met James Moody, Randy Brecker, Clark Terry en Billy Hart. Saxofonist Fred DeChristofaro (New York) vinden we terug in Wallace Roney Orchestra en David Weiss.
Marie-Paule Franke weet zich dus prima omringd en dat geeft vertrouwen om in een relaxte sfeer haar vocale rol op te nemen en haar droom waar te maken.
© Bernard Lefèvre




Musici:
Marie-Paule Franke (zang en composities)
Fred DeChristofaro (alt/sopraansax, basklarinet, fluit)
Norbert Stachel (tenorsax, basfluit, klarinet)
Jim Ridl (piano, hammond b3 orgel)
John Benitez (contrabas, elektrische bas)
Francis Steve Benitez (drums, percussie)