Maria Baptist: Trio plus one - Poems without words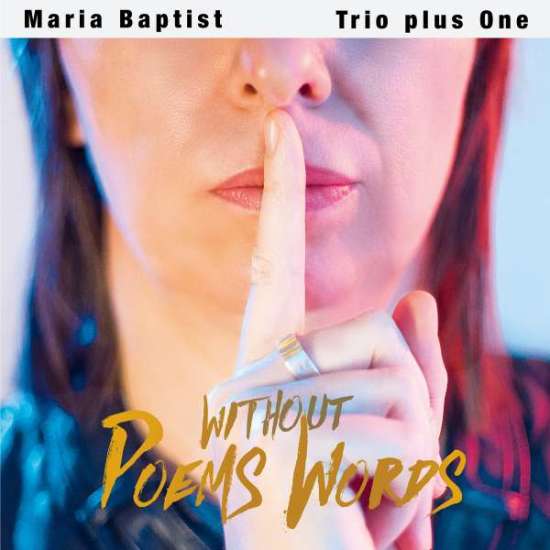 M
Maria Baptist Music
Née à Berlin Est en 1971, Maria Baptist a poursuivi ses études à l'Ecole de Musique Hanns Eisler, avant de gagner la New School de New York en 1993.
En solo, elle a enregistré Autoportrait et, en trio, les albums Crazy Dreams en 2000, Music for my trio en 2005, Spring in Berlin en 2010 et Gate 29 en 2012.
A la tête de son big band de 18 musiciens, le Maria Baptist Orchestra qui s'inscrit dans la lignée des grandes formations de Maria Schneider et George Gruntz, elle a gravé l'album Here and now en 2015. Elle a aussi joué avec le NDR Big Band de Hambourg et le RIAS Big Band de Berlin. Enfin, attirée par la musique classique contemporaine, elle a enregistré le Pierrot Lunaire de Schoenberg.
La voici à nouveau en trio.
A la batterie, le chevronné John Betsch, qui a étudié avec Max Roach et a croisé le gratin du jazz américain: Dewey Redman, Archie Shepp (album I know about life), Mal Waldron (No more tears: for Lady Day) mais aussi Abdullah Ibrahim (The Journey). A Paris, il a joué et enregistré avec Steve Lacy (Vespers, Monk's dream) et croisé... Maria Baptist.
A la contrebasse, le jeune Fabian Timm, entendu dans les groupes Insul et Momentum.
Enfin, en invité sur 5 plages (Running, Beautiful Chaos, Things I wanted to say, Turn up the silence, On top of the mountain), le saxophoniste alto Jan von Klevitz, membre du Maria Baptist Orchestra.
Avec ce cinquième album en trio, la pianiste berlinoise nous propose neuf compositions originales, de vrais poèmes musicaux, à l'image de Fred Hersch et de ses Songs without words de 2001: une musique tout en retenue  à certains moments, comme sur Things I wanted to say, On top  of the mountain ou The moon stood still, avec une belle intro de piano solo, mais qui peut s'enflammer à l'occasion. Illuminate the night s'ouvre ainsi sur un tempo allangui qui s'anime dès la quatrième minute, avec une forte présence de la contrebasse et de la batterie, autour d'un ostinato obsédant du piano. Le tempo est aussi virevoltant sur Running, avec saxophone alto et solo de batterie, sur Beautiful Chaos avec alto incisif et solo de contrebasse ou sur Hell's kitchen, avec un rythme énergiquement marqué par la batterie et solo de contrebasse jouée à l'archet.
Comme le dit Maria Schneider elle-même: "Maria Baptist's music is a gift".
Et on ne peut qu'acquiescer au texte de présentation de l'album: "In her 25-year career, Berlin-New York based composer-pianist Maria Baptist has developped a stand-alone sound".
Claude Loxhay