Marco Locurcio - Imagery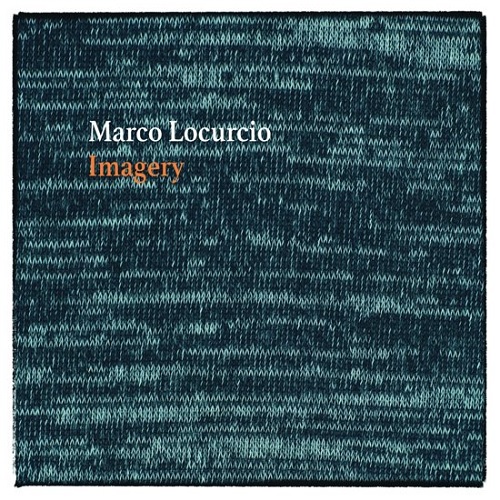 M
Suburban Music Group
Marco Locurcio a étudié la guitare au Musicians Institute of Los Angeles puis au Conservatoire de Bruxelles, sous la férule de John Scofield puis Peter Hertmans, avec qui il enregistre son premier disque, Buddies (Jazz'halo TS004), en 1997, à 25 ans.
Par la suite, il a enregistré deux albums avec Jeroen Van Herzeele, Giulia is asleep en 2000 puis Jama en 2002. En compagnie du bassiste Jacques Pili, il fonde alors le groupe Quatre, avec Nicolas Kummert au saxophone (albums Quatre, Submarine et May). En 2013, il enregistre La Boucle avec Erwin Vann  au saxophone, Nicolas Thys à la contrebasse et Teun Verbruggen à la batterie.
Pour Imagery, il retrouve Jacques Pili à la contrebasse (on l'a entendu notamment aux côtés de Chrystel Wautier).
Il remplace le saxophoniste par un trompettiste, soit l'omniprésent Jean-Paul Estiévenart qui a côtoyé nombre de guitaristes: Lorenzo Di Maio (4 in 1, Black Rainbow), Fabrizio Graceffa (U-Turn), Bert Cools (Urbex), Guillaume Vierset (LG Jazz Collective) ou Nicolas Dechêne (Rêve d'Eléphant Orchestra).
Enfin, après Teun Verbruggen, Lieven Venken, Lander Gyselinck ou Hans Van Oosterhout, il accueille Fabio Zagmani, le batteur du trio de Jérémy Dumont.
Au répertoire, 11 compositions du leader, avec un ancrage résolument mid tempo, comme le soulignent les titres Forever tenderly, Somewhere in the middle, Cold) et des atmosphères volontiers planantes (Atto primo, Atto secondo). Locurcio utilise différentes guitares, souvent avec une technique de surimpression entre guitare acoustique et différentes guitares électriques qui sonnent parfois comme des claviers ou évoquent certains climats folk à la Bill Frisell. Même technique de surimpression pour la trompette de Jean-Paul Estiévenart. Au niveau de la batterie, peut regretter un manque de nuances et de reliefs.
Les plus belles plages sont celles jouées à la trompette bouchée: Liam is back at home, Imagery ou ce Falling (part one) qui précède un Falling (part two) plus rapide.
© Claude Loxhay