Marco Colonna - Offering - playing the music of John Coltrane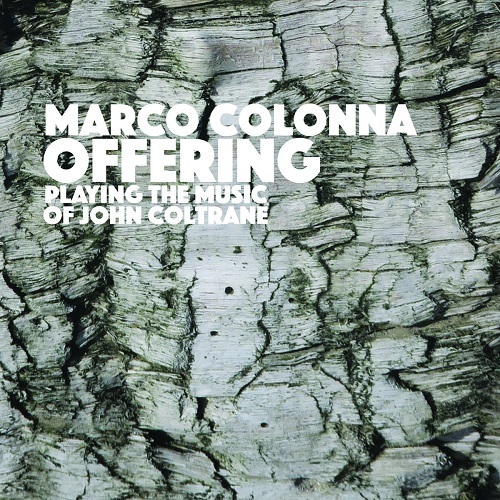 M
Setola di Maiale / Niafunken
Né à Rome en 1978, Marco Colonna, très inspiré par Roland Kirk, a choisi d'être polyinstrumentiste: clarinette, clarinette basse, soprano, sopranino.
Il a fondé le Rashaan Trio, en compagnie du saxophoniste Eugenio Colombo et du batteur Ettore Fioravanti, deux grands noms du jazz italien. Il a aussi côtoyé Roberto Ottaviano, un maître du saxophone soprano et joué en duo avec le pianiste Alexander Hawkins. Comme Kirk, il peut jouer de deux instruments en même temps (voir la vidéo).



Ici, il a choisi d'interpréter des compositions de Coltrane et le cent fois repris/modifié au gré d'improvisation: "My favourite things". On retrouve ainsi des compositions datant de 1959 comme "Naima" à 1965 comme "Song of praise" ou 1966 avec "Offering". Il passe d'un sopranino à la tonalité claire et aux accents mélodiques ("Song of praise", "Wise one") à une clarinette basse aux sonorités beaucoup plus sombres, sur un rythme saccadé ("My favourite things", "Offering"), parfois avec des chuintements ("Naima"). Pièces au tempo paisible ("Giant steps", "Wise one") succèdent à des rythmes plus échevelés ("Ogunde").
Une autre vidéo le montre improvisant sur "A Love Supreme" (voir la vidéo).
Une manière très convaincante de revisiter une œuvre immortelle, un des plus grands moments du jazz. Mais aussi une preuve supplémentaire de la vitalité du jazz transalpin.
© Claude Loxhay
Une collaboration JazzMania / Jazz'halo