Marcin Wasilewski Trio - En Attendant (jpg)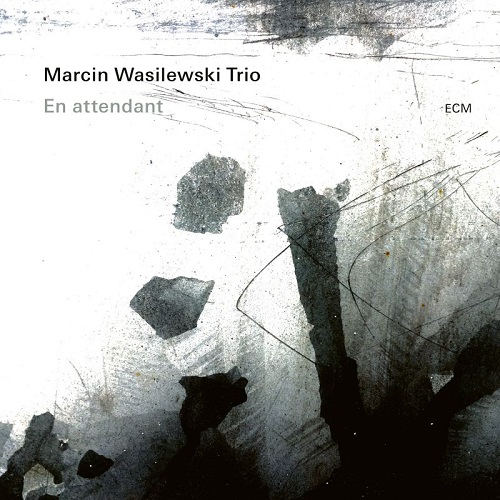 M
ECM / Outhere
Sinds het album met de simpele titel "Trio", dat in 2005 verscheen, bleef Marcin Wasilewski trouw aan zijn kompanen: contrabassist Slawomir Kurkiewicz en drummer Michal Miskiewicz. Zo'n lange periode doet onvermijdelijk denken aan het Keith Jarrett Trio, waarvan de pianist een fervent fan is, de intensiteit van zijn spel, zowel op de plaat als live, is duidelijk. Sinds het eerste album is het trio uitgegroeid tot het "Marcin Wasilewski Trio", niet dat de pianist de aandacht naar zich toe trok, maar waarschijnlijk ter verduidelijking.


Na de briljante albums "Faithful" en "Live" (opgenomen tijdens Jazz Middelheim 2016) is er nu "En Attendant". De Franse titel verwijst naar de plaats van opname, studio La Buissonne in Frankrijk, maar ook, zoals Marcin verduidelijkt in zijn interview, het wachten op Joe Lovano voor de opname van "Arctic Riff". Plots had het trio duidelijk plezier bij het repeteren van de thema's die voor het kwartet waren gepland ("Vashkar" van Carla Bley en "Glimmer of Hope" van Wasilewski), ook door zich over te geven aan totale improvisatie op drie openingsstukken, juweeltjes van samenhang en luistergevoel, waar de drie stemmen samen zingen…
Voor de twee resterende titels stort Marcin Wasilewski zich op zijn twee jeugdliefdes: klassieke muziek met de Goldbergvariatie nummer 25, vertolkt met totaal respect voor het werk. En, zoals hij op elk album doet, een cover van het rockrepertoire: zoals "Hyperballad" van Björk op het album uit 2005, "Ballad of The Sad Young Men" op "Faithful" of "Message in a Bottle" van Sting op het live album opgenomen in Antwerpen, hier zijn de Doors aan beurt met "Riders on the Storm" in een langzamere versie dan het origineel met grote gevoeligheid vertolkt.
Het wordt de gewoonte om het album van de pianist als zijn meest succesvolle te bestempelen; ook al werd het opgenomen in onvoorziene omstandigheden, het demonstreert eens te meer de verfijning van dit trio, het naar elkaar luisteren en de originaliteit van het te bereiken doel. "En attendant" op de volgende.

© Jean-Pierre Goffin (vrije vertaling : Jos Demol)
Een samenwerking JazzMania / Jazz'halo



Lees het interview met pianist Marcin Wasilewski HIER