Marcin Wasilewski – En Attendant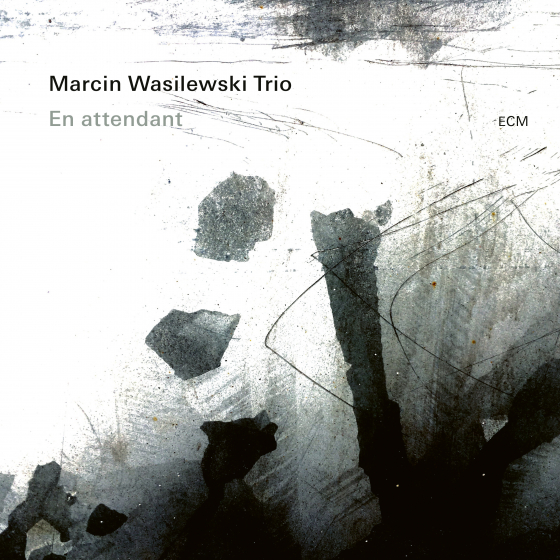 M
ECM
Met 'En Attendant' blijft Marcin Wasilewski zijn sound trouw maar zorgt hij gelukkig ook voor de nodige afwisseling.
De Poolse pianist groeide de laatste jaren uit tot zowel pers- als publiekslieveling. Dat hij zijn broze atmosferische speelstijl eveneens in de grote concertzalen tot zijn recht laat komen, is daar niet vreemd aan. Met dank natuurlijk aan bassist Slawomir Kurkiewicz en drummer Michal Miskiewicz. Laten we daarbij niet vergeten dat ze jarenlang het vaste begeleidingstrio vormden van Tomasz Stanko.
'En attendant' van een volgende passage in onze regio valt er volop te genieten van deze nieuwe release. Omzichtige schuifelende bewegingen die aanleiding geven tot heftigere spielereien en kristallen pianonoten die rond dwarrelen, worden verrijkt met een licht Oosters accent en het overheersende impressionistisch palet. Inclusief een Bach-referentie ('Variation 25' uit diens 'Goldberg Variations'), een link naar Carla Bley via haar 'Vashkar' (dat net als 'Glimmer Of Hope' reeds op 'Arctic Riff' met Joe Lovano stond) en als absolute verrassing een op en top Wasilewski-bewerking van de Doors-klassieker 'Riders On The Storm'. Uitkijken nu hoe de drie dit live laten uitlopen en ook hoe ze de drie improvisaties ('In Motion, Part I-III') transponeren naar het podium.
Het wordt drummen bij de organisators om deze groep te strikken.
© Georges Tonla Briquet



Bezetting:
Marcin Wasilewski: piano
Slawomir Kurkiewicz: contrabas
Michal Miskiewicz: drums

www.ecmrecords.com