Malia - Ripples (Echoes Of Dreams)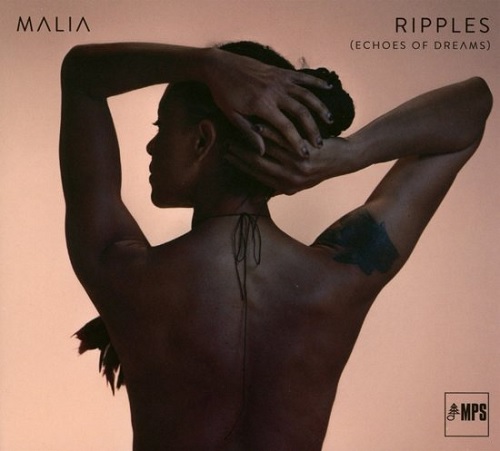 M
MPS
"Quand j'ai commencé à chanter, j'étais très influencée par des chanteuses comme Billie Holiday, Ella Fitzgerald et Sarah Vaughan mais surtout par Nina Simone".
Née en 1978 au Malawi, petit pays d'Afrique australe, la chanteuse Malia a grandi à Londres, avant de gagner New York puis Paris où elle collabore avec le pianiste André Manoukian. Grâce à lui, elle enregistre Yellow Daffodils en 2002, puis Echoes of Dreams en 2004.

Avec Black Orchid en 2012, elle rend effectivement hommage à la chanteuse de Four Women. En 2016, elle enregistre ensuite Malawi Blues.

Pour Ripples, elle reprend son texte très autobiographique Echoes of Dreams:
"Echoes of Dreams left so deep in my mind
They are still here to remind me
Of the girl that I was, with the stars in her eyes
Still searching for lost dreams
Still wondering what life could mean".



L'album comprend 11 autres textes personnels auxquels Malia ajoute une version très sensible et chantée en duo avec Mwezi d'Imagine de Lennon ainsi que The first time ever I saw your face du chanteur folk britannique Ewan Mac Call.

Elle est ici accompagnée par le pianiste Alexandre Saada qui a d'abord étudié la musique classique au Conservatoire d'Avignon et a joué Chopin et Debussy. Mais, chez lui, on écoutait aussi l'album Ballads de Coltrane. Il suit alors des cours avec Michel Petrucciani à Salon-de-Provence. Il forme un quintet avec le saxophoniste Christophe Dal Sasso puis avec Sophie Alour.

Au piano, s'ajoute avec bonheur un trio de cordes: Sylvain Rabi au violon, Marina Capstick à l'alto et Bruno Ducret au violoncelle: dans cet écrin piano-cordes, se love, avec sensibilité, la voix grave de Malia  qui marie héritage jazz, sensibilité pop et soul.

© Claude Loxhay