Magic Malik - Jazz Association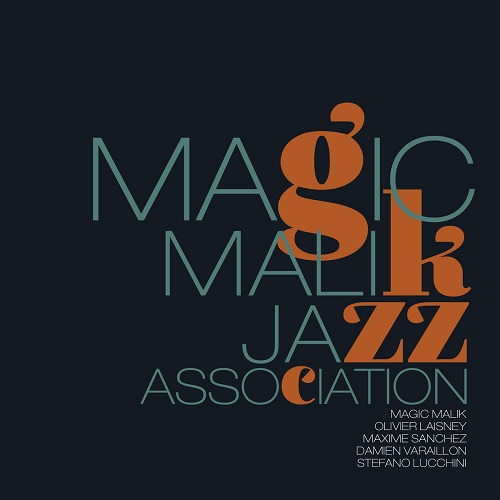 M
Jazz&people
On connaît la technique originale de Magic Malik qui mêle la sonorité frêle de la flûte et celle diaphane de la voix, comme son attachement à la mouvance M'Base initiée par Steve Coleman.
Dans un premier temps, membre du Groove Gand de Julien Lourau, il fonde par la suite son Orchestra avec lequel il enregistre ses projets XP. Avec Steve Coleman, il a participé à l'album On the rising of the 64 Paths. Invité par les Lundis d'Hortense, au Botanique, avec son Orchestra, il a aussi collaboré à plusieurs formations belges: Aka Moon (Amazir), Octurn (Song of changes), Urbex (Sketches of nowhere) ou Oak Tree (carte blanche au Brosella).
Le voici dans un tout autre registre, un projet qui constitue une réelle surprise: un retour aux grands noms et aux grands classiques du bop des années '50 et de leurs successeurs: Clifford Brown (Daahoud, Joy spring), Thelonious Monk (In Walked Bud), Sonny Rollins (Strode rode), John Coltrane (Straight street d'un album Prestige de 1957), Wayne Shorter (Fee-fo-fum, Lost, Yes or no) mais aussi My ship de Kurt Weil et le standard You are too beautiful de Rodgers and Hart, que complète une seule composition originale (Lelola).
Pour ce projet, le flûtiste s'est entouré d'une équipe expérimentée.
A la trompette, Olivier Laisney, souvent présenté comme héritier de Woody Shaw et de son hard bop. Membre du Gil Evans Workshop de Laurent Cugny, il a aussi fait partie du Workshop de Stephan Payen, de l'Orphicube d'Alban Darche et a croisé Magic Malik au sein de la Fanfare XP ainsi que pour Yantras avec Damien Varaillon.
Au piano, Maxime Sanchez. Diplômé du Conservatoire de Paris, il a logiquement intégré le Pandemonium de François Jeanneau, rejoint le quartet du trompettiste David Enhco, formé un quintet avec son frère Adrien au saxophone ténor et Gautier Garrigue à la batterie. Il participe aussi au projet Orlando de Toine Thys.
A la contrebasse, l'expérimenté Damien Varaillon, qu'on a entendu au sein du quartet de Matteo Pastorino, du trio de Matthieu Roffé et du quintet de jérémy Dumont, avec le saxophoniste américain Godwin Louis.
Quant au batteur, Stefano Lucchini, il a déjà joué avec Frank Amsallem et Frédéric Borey.



Au long des 11 titres de l'album, Magic Malik alterne tempos endiablés (Daahoud, Joy spring) et ballades (Fee-fi-fo-fum ou ce You are too beautiful porté par la trompette). Il propose de belles associations entre flûte et trompette (Staight street, Daahoud), mêle volontiers flûte et voix (Strode rode) et utilise la voix seule pour certains thèmes (My ship, Fee-fi-fo-fum, Lelola). Surtout intéressé par les thèmes en eux-mêmes, plus que par leur développement possible, il privilégie les plages courtes (1'47pour Daahoud, 2'03 pour in Walked Bud, 2'07 pour Yes or no), mais laisse aussi des espaces pour des solos (trompette sur Straight street, piano sur Strode rode, intro de contrebasse sur Fee-fi-fo-fum).
Maintenant, quelle sera la réaction du public? Les férus de M'Base risquent d'être surpris par ce retour à la tradition bop, les amateurs de bop "pur" décontenancés par le traitement flûte/voix non conventionnel.
Un pari et un ovni...
© Claude Loxhay