Lynn Cassiers - YUN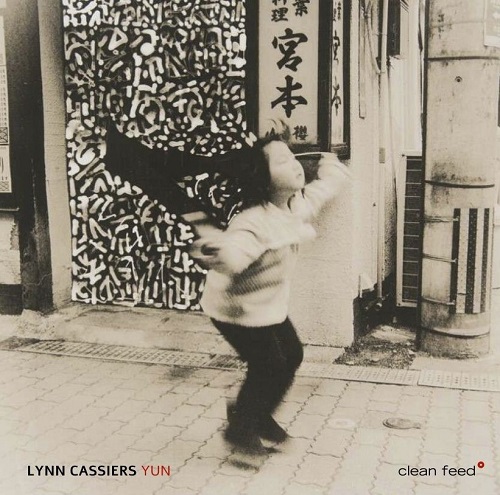 L
Clean Feed
Bij de viering van 25 jaar JazzLab kreeg Lynn Cassiers carte blanche. Ze introduceerde 'YUN' (Chinees voor 'wolk), waarvoor ze inspiratie vond toen ze maandenlang optrad in een jazzclub in China.
Naast de vertrouwde muzikanten van haar 'Imaginary Band': pianist Erik Vermeulen, drummer Marek Patrman en bassist Manolo Cabras nodigde ze Bo Van der Werf op baritonsax en Jozef Dumoulin op Fender Rhodes en elektronica uit.
Ze bedacht voor 'YUN' een benadering van standards uit de Real Book tot een eigen concept waarin ze als elektronica-wizard en zangeres de leidraad neemt. Vooraleer de standard zich prijsgeeft doopt Lynn Cassiers je in een bad van elektronica, nog versterkt door de contrastrijke interactie van piano en Fender Rhodes, de tranchematige baritonsax en opzwepende ritmesectie. Daarbij mengt ze haar betoverende stem en herken je bij 'I You W' de standard 'I Love You' of  bij 'Seemin' Easy' de tune 'Easy To Love' en bij 'Fair deep blue skies' dan weer 'Everything I Love', telkens ontleend aan Porter. Ook Gershwin tovert ze om tot een surrealistisch klankenpalet ('Call it Off', 'But').
In 'All' (That's All- Brandt/Haymes), 'Move Them Mountains' (Crazy He Calls Me - Russell/Sigman) en We'll Be Again – We'll Be Together Again (Laine/Fischer) zet de band op kruissnelheid de interactie voort met vrij spel van piano (Erik Vermeulen) en Fender Rhodes (Jozef Dumoulin) over de altijd intense baritonsax (Bo Van der Werf). En hoe dwars het soms mag los gaan, Lynn Cassiers voegt er structuur aan toe, maakt het vocaal melodisch en harmonieus spannend, fijn onderbouwd door de ritmetandem (Marek Patrman en Manolo Cabras).
Daartussen in leeft de band zich uit met originele impro-pareltjes die luisteren naar de namen: 'Nucleus', 'Nimbus', 'Nebula' en 'Nube Mechanica' en zo de kern van het album blootleggen: wolk en nevel.
'YUN' mag dan Chinees geïnspireerd zijn, de muziek voelt perfect aan bij het lezen van Haruki Murakami, bizar en fascinerend, even innemend als Lynn Cassiers' jazz in wonderland!
© Bernard Lefèvre



Musici:
Lynn Cassiers (stem, elektronica)
Erik Vermeulen (piano)
Marek Patrman (drums)
Manolo Cabras (contrabas)
Bo Van der Werf (saxofoon)
Jozef Dumoulin (Fender Rhodes, elektronica)

https://lynncassiers.com/