Lynn Cassiers - Yun (cl)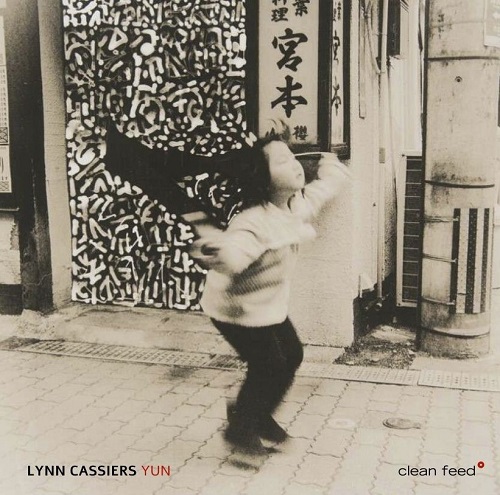 L
Clean Feed
Après ses études au Conservatoire de La Haye et avoir croisé des personnalités aussi différente que Rachel Gould, Judy Niemack ou Kristina Fuchs, Lynn Cassiers s'est engagée dans une voie très personnelle entre improvisation libre, jazz, rock alternatif et musique électronique, en adoptant une technique originale qui transforme la voix par toute une série de "machines".
Ce qu'elle démontre en solo (The Bird, the Fish and the Ball), comme en duo avec Jozef Dumoulin ou avec la Française Alexandra Grimal (membre de l'ONJ d'Olivier Benoit). Pour Yun, elle retrouve une série de vieux compagnons de route: au Fender Rhodes et autres claviers, son complice Jozef Dumoulin avec qui elle a fondé Lidlboj (albums Trees are always right puis Live in Neerpelt), en compagnie d'Eric Thielemans à la batterie et, au saxophone baryton, de Bo Van Der Werf qu'elle croise aussi au sein d'Octurn (7 Eyes).
Au piano, Erik Vermeulen, membre de l'Imaginery Band, avec Sylvain Debaisieux (sax), Niels Van Hertum (euphonium), Manolo Cabras (cb) et Marek Patrman (dm). Manolo, elle l'a aussi croisé dans le quartet d'Augusto Piradda et au sein de Basic Borg (I wouldn't be sure), avec les Italiens Ricardo Luppi (sax), Matteo Carrus (p) et le batteur Oriol Roca (souvenir d'un beau concert au Pelzer).
Dès I You We, on est plongé dans une atmosphère hypnotique: claviers électriques et multiples effets électroniques tissent un magma sonore touffu d'où, au fil du temps, émergent un piano cristallin puis une voix fragile et ondoyante suivie par la sonorité grave d'un baryton. Comme surgies d'une brume, apparaît un flot de paroles connues mais transfigurées par la voix cristalline de Lynn Cassiers: on reconnaît I love you de Cole Porter.
Tout au long de l'album, la même fantasmagorie opère:  surgissent de vagues fantômes de mélodies hyper connues mais transfigurées par la magie de l'électronique: That's all  (Brandt-Haynes) Crazy He Calls Me (Russell-Sigman), Let's Call The Whole Thing Off (Gerschwin), You've Changed (Carey - Fischer), Easy To Love  (Cole Porter), But Not For Me (Gerschwin) entrecoupées d'improvisations collectives. Pas de concession de la part de Lynn Cassiers, il ne s'agit pas de faire une parenthèse avec retour aux "classiques". Elle poursuit sa voie: originale et personnelle.
© Claude Loxhay
en partenariat avec jazzaroundmag
Musici:
Lynn Cassiers voix, electronics
Erik Vermeulen piano
Marek Patrman drums
Manolo Cabras contrebasse
Bo Van Der Werf saxophone
Jozef Dumoulin Fender Rhodes, elektronics