Luc Houtkamp & Giorgio Occhipinti - Ten Short Stories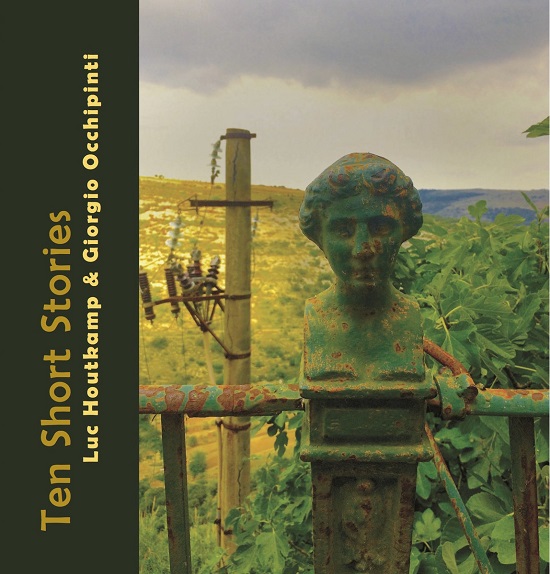 L
Convivio Records
Les fidèles de Jazz'Halo connaissent bien Giorgio Occhipinti, le pianiste italien né à Ragusa en 1969: on se souvient notamment de son December Thirty Jazz Trio (album Free for 3). Ce trio a aussi enregistré avec le trompettiste Pino Minafra ((Concert for Ibla). Giorgio a d'ailleurs fait partie du quintet de Minafra, avec Carlo Actis Dato (concert lors d'un Jazz au Château à Oupeye) comme du Sud Ensemble (album Sudori). On l'a aussi entendu avec son Hereo Nonetto (Kaos Legend) et en duo avec Joëlle Léandre (Incandescences).
Pour ce qui est du Hollandais Luc Houtkamp, né à Den Haag en 1953, il faut remonter davantage dans le temps, avec le Saxophone Quartet réunissant André Goudbeek, John Ruocco, Michel Mast et Luc Houtkamp au baryton. Naviguant entre jazz, musique improvisée et electronics, Houtkamp a aussi fait partie de Four in one avec Johannes Bauer, de différents quartets, l'un avec Ernst Reijseger, Han Bennink et Konrad Bauer; l'autre avec Fred Van Hove ainsi que d'un trio avec Simon Nabatov.
Pour ce Ten Short Stories, 10 plages d'improvisation libre, d'interaction entre piano et saxophone ou clarinette: un ténor rugueux sur des thèmes au rythme saccadé (Walking on the tracks, The Legend of the unfinished paragraph), d'autres plus "soft", avec une clarinette mutine, propice à des atmosphères mystérieuses (Arriving at an obstructed crossroad, Consumed certainties, A happy voyage to uncertainty).
Au jeu débridé de Giorgio Occhipinti, c'est le plus souvent le ténor, avec ses sonorités déchirées, qui lui répond (Walking between the walls of the land of Sicily, Common Music, The found sound).
L'un des titres de l'album transcrit bien l'essence de cette musique: Meeting the unexpected.
© Claude Loxhay