Lorenzo Di Maio - Black Rainbow (Claude Loxhay)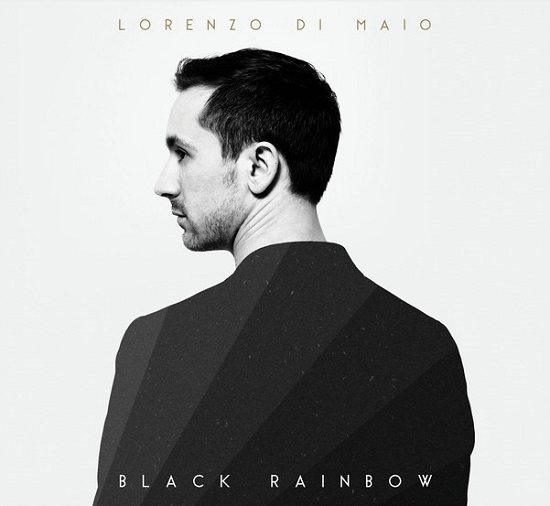 L
Igloo
Issu du Conservatoire de Bruxelles, Lorenzo Di Maio a étudié la guitare en compagnie de Paolo Loveri, Paolo Radoni, Peter Hertmans et Jacques Pirotton, soit quelques-uns des meilleurs guitaristes de Belgique.
On a pu l'entendre, dès 2008, en compagnie de Jean-Paul Estiévenart, au sein de Four in One mais aussi aux côtés de Fabrice Alleman (album Obviuosly, avec Nathalie Loriers), Sal La Rocca (album It could be the end, avec le saxophoniste Jacques Swartz Bart et tournée avec Jeroen van Herzeele) ou avec Chrystel Wautier (Before a song).
Voici son premier album personnel, à la tête d'un quintet qui fait preuve d'une parfaite complicité parce qu'elle est basée sur un réel réseau de connexions multiples. A la trompette, Jean-Paul Estiévenart que Lorenzo connaît depuis Four in One et qu'il a croisé au sein d'Urbex (il est invité sur deux plages de l'album et a déjà remplacé Bert Cools, à l'occasion, comme au cours de ce concert donné à la Brasserie Sauvenière de Liège). Au piano et au Fender Rhodes, Nicola Andrioli, membre du quartet de Philip Catherine comme Antoine Pierre et du quartet de Manolo Cabras comme Estiévenart. A la contrebasse, Cédric Raymond, membre du quartet de Greg Houben et Fabian Fiorini comme de celui de Natacha Wuyts avec Charles Loos. A la batterie, Antoine Pierre, leader d'Urbex, membre du LG Jazz Collective avec Estiévenart, du quartet de Philip Catherine avec Andrioli et du trio de Jean-Paul Estiévenart.
Dans le dossier de presse de l'album, Lorenzo Di Maio se dit inspiré par des musiciens américains comme Brian Blade et son groupe The Fellowship ou Aaron Parks. Un point commun entre le batteur louisianais et le pianiste de Seattle: ils ont joué, tous les deux, avec Kurt Rosenwinkel, l'un des guitaristes phares actuels, connu par son jeu qui met en évidence ses lignes mélodiques, au travers de phrases simples et lyriques. Une caractéristique que l'on retrouve dans les neuf compositions écrites par Lorenzo Di Maio: écoutez ses envolées dans les solos (No other way, Lomesome Traveler), ses intros lyriques (Black Rainbow, Inner Peace), avec parfois une sonorité plus rock (Open D). Habitué à la cohabitation avec le piano (Nathalie Loriers chez Fabrice Alleman, Pascal Mohy chez Sal La Rocca), il fait preuve d'une grande complicité avec Nicola Andrioli, que celui-ci s'exprime au piano (Back Home, September Song) ou au Fender Rhodes (No other way, Santo Spirito). Jean-Paul Estiévenart fait preuve de toutes ses qualités lyriques dans les ballades (Back Home, Détachement, Black Rainbow, Inner Peace) et de sa virtuosité dans les tempos enlevés (No other way, September Song, Santo Spirito), galvanisé qu'il est par la pulsion rythmique induite par Antoine Pierre.
Une musique aux arrangements subtils, mêlant climat mélancolique et groove soutenu.

Claude Loxhay


Article publiée par Jazzaround

Release Concerts:
26 août 2016, à la Brasserie Sauvenière de Liège
14 septembre 2016, Théâtre Marni à Bruxelles