Lorenzo Di Maio - Arco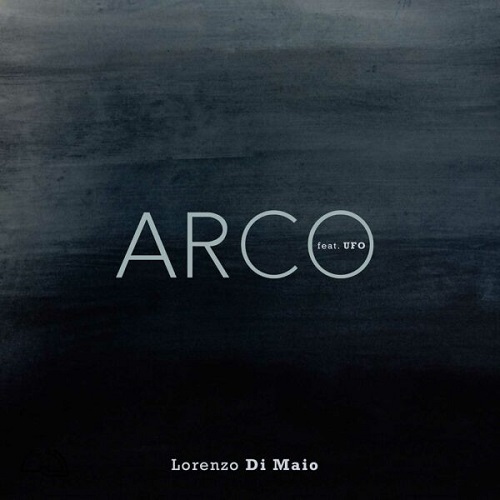 L
Igloo
Veel snaren en zelfs een UFO op het tweede album van Lorenzo Di Maio. Het rockelement moet daarbij stilaan wijken voor een americana-touch.
Het is ondertussen vijf jaar geleden dat zijn debuut onder eigen naam verscheen ('Black Rainbow', Igloo). De gitarist was echter actief op diverse fronten (4in1, Next.Ape, Eric Legnini, Fabrice Alleman, Laurent Doumont) en schitterde recent nog op het podium van het Gaume Jazz Festival in de groep van de Franse saxofonist Jean-Baptiste Berger.
Op de uiterst donkere hoes van 'Arco', twee afbeeldingen van Di Maio. Een foto waar hij heel herkenbaar op staat terwijl het tweede enkel een schaduwbeeld is. Het Dr. Jekyll en Mr. Hyde syndroom? Feit is dat hij een veelzijdig en flexibel muzikant is. Op 'Arco' (strijkstok) laat hij zijn liefde voor klassiek opborrelen. Om dit aspect van zijn muzikaal universum in de verf te zetten, deed hij beroep op het strijkkwartet UFO (Ultra Foniiki Orchestra) met Maritsa Ney (viool), Martin Lauwers (viool), Marie Ghitta (altviool) en Marine Horbaczewski (cello). Deze laatste is natuurlijk heel vertrouwd met crossover projecten door haar werk met onder meer Tuur Florizoone en Harvest Group.
Om toch maar meteen te verduidelijken, 'Arco' is geen derderangs "third stream". De strijkers passen heel organisch in de composities van Di Maio. Dat Fabian Fiorini voor de arrangementen zorgde, zegt veel. Sterk voorbeeld is de openingstrack waarin aanvankelijk het kwartet wat onderling dialogeert en de gitaarsnaren dit gezelschap geleidelijk aan discreet vervoegen. Een rustige bespiegeling waarvan de uiteenzetting geaccentueerd wordt na twee en een halve minuut door de ritmesectie (bassist Sam Gerstmans, drummer Antoine Pierre). Het is de aanleiding om een intensere melodielijn te ontplooien maar het intimistische kader van kamermuziek blijft behouden. Op die manier genereert het septet een grote impact zonder excessen.
Rond deze basis worden in totaal negen composities uitgewerkt met diverse invalshoeken en accenten. In 'Mela' is het de Antoine Pierre-touch die mee voor een extra jazzvibe zorgt. In het super korte 'Line-Up' (net iets meer dan een minuut) flitst even een bebopschicht voorbij. Dit stukje van Lennie Tristano is de enige cover. Uiterst stijlvol en geraffineerd is het in elkaar vloeien van alle snaarinstrumenten in het americana-getinte 'Blue Stream', een trip in weidse decors met nog eens die vinnige gitaaruithalen typerend voor Di Maio. De spanning wordt ten top gedreven in 'Looking For The Beast', een puur staaltje horror soundtrack. Koninginnenstuk is het negen minutenlange 'The End And The Beginning', getekend door een doordachte opbouw met daarin diverse sfeerzettingen.
Aan de hand van deze 'Arco' illustreert Di Maio dat hij niet alleen een gitarist is die vakkundig zijn spel intoomt en beheerst maar tevens een inventief componist is die weet hoe hij niet alleen een evenwicht maar vooral ook fijnzinnige contrasten moet opbouwen tussen energieke passages en broze stemmingen enerzijds en de wereld van akoestische en elektrische instrumenten anderzijds. Noem het gerust een "écriture de songe". Iemand die duidelijk nog heel wat verrassingen in petto heeft.
© Georges Tonla Briquet



Musici:
Lorenzo Di Maio gitaar
Sam Gerstmans contrabas
Antoine Pierre drums & effects

Ensemble UFO
Maritsa Ney viool I
Martin Lauwers viool II
Marie Ghitta altviool
Marine Horbaczewski cello
https://www.lorenzodimaio.com/


Live
10.09.2021, Flagey (Studio 1)