Linus + Okland/Van Heertum/Zach: Mono no aware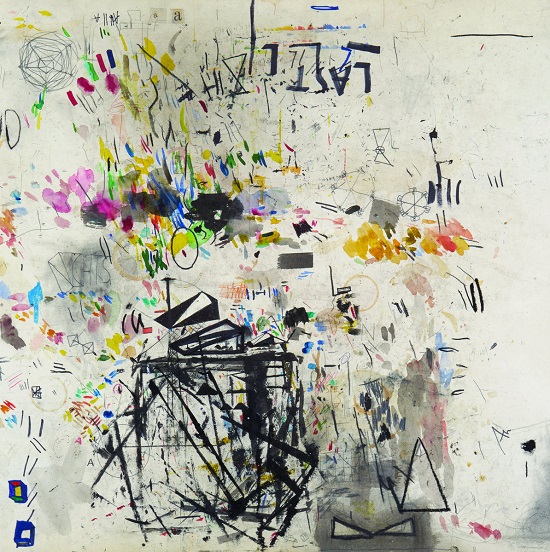 L
Aspen
Linus est le duo formé par le guitariste Ruben Machtelinckx et le saxophoniste Thomas Jillings.
Le premier, issu du Conservatoire d'Anvers où il a eu cours avec Hendrik Braeckman, a aussi étudié la guitare avec Pierre Van Dormael. Il a formé un duo avec le guitariste Karl Van Deun (albums Shapes, Ask me don't ask me), il fait aussi partie du quintet Sgt Fuzzy avec Jillings et du nonet Nest avec Van Heertum. Le second, en plus de Sgt Fuzzy, fait partie de Keenroh XL avec Van Heertum.
Avec Linus, ils ont enregistré plusieurs albums en duo puis Falt like old folk, en invitant le Norvégien Nils Okland et Niels Van Hertum. Pour Mono no aware, Linus accueille en outre le percussionniste norvégien Ingar Zach, constituant un quintet qui s'est notamment produit au Brosella en 2016.
Nils Okland est un joueur de fiddle, violon traditionnel, populaire en Norvège. Il a enregistré en solo l'album Monograph et Kjolvatn pour ECM.
Niels Van Heertum joue de l'euphonium et, ici, de la trompette, il fait partie de MikMâäk et de Ifa y Xango. Après un album en solo, il vient d'enregistrer Evergreen avec Joachim Badenhorst, Ruben Machtelinckx et Erwind Leming (tp).
Enfin, Ingar Zach, "master of the gran cassa", se produit en solo mais aussi avec le trompettiste Arve Henriksen, le pianiste Agusti Fernandez (qu'on a vu à Jazz Brugge avec Barry Guy) et le Celebration Ensemble.
Pour Mono no aware, Jillings a composé trois titres (Islander, Truth et Snake and ladders, une pièce construite sur des motifs répétitifs) et Machtelinckx deux plages (Dewey, une belle mélodie et Fairbanks joué au banjo avec des accents folk). Quatre impros collectives complètent le répertoire.
Sur fond d'euphonium, aux côtés de la guitare de Machtelinckx et des anches de Jillings, domine essentiellement le fiddle avec des accents de musique traditionnelle. Sous l'impulsion de Zach qui, aux percussions, fait feu de tout bois, plusieurs plages baignent dans une atmosphère bruitiste.
Une petite remarque personnelle. Côté francophone, le jazz belge se tourne volontiers vers le Sud et son côté solaire: nombre de musiciens italo-belges, de Sal La Rocca à Lorenzo Di Maio ou Nicola Andrioli, et de nombreuses collaborations avec des musiciens français, comme Laurent Dehors, Andy Emler ou Guillaume Orti. Côté néerlandophone, par rapport aux aînés comme Kris Defoort, Jeroen Van Herzeele, Ben Sluijs, les jeunes musiciens flamands ont tendance à se refermer sur eux-mêmes (ce fut le cas avec les formations présentées au dernier Belgian Jazz Meeting) ou alors se tourner vers les musiciens scandinaves et le jazz plus "froid" des productions ECM.
P.S.: l'usage d'une loupe est presque rendu nécessaire pour déchiffrer le texte de pochette...
© Claude Loxhay