Lili Añel - I Can See Bliss From Here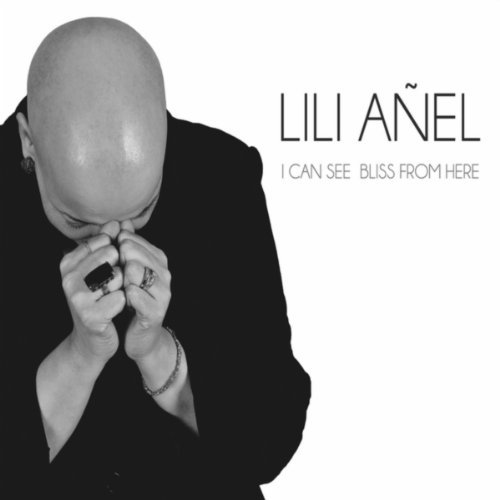 L
Wall-I-Records
Größtenteils sind die Songtexte der Sängerin Lili Añel (vocals, acoustic guitar, Gretsch electric guitar) autobiografischer Natur. Die einen mögen beim Zuhören an Nina Simone erinnert werden, andere an Joan Armatrading.
Die Sängerin hat für das Album, das sich "Ich kann das Glück von hier aus sehen" nennt, unter anderem folgende Musiker um sich geschart, die in unterschiedlicher Besetzung je nach Song zu hören sind: Dale Melton (grand piano, Hammond organ, Wulitzer electric piano, Telecaster guitar), Kevin Hanson (lead nylon string guitar), Tom Hampton (Resonator, Fender Jaguar Baritone Custom guitar), Charlie Alletto (tres guitar), Patrick Hughes (trumpet), David Fishkin (alto saxophone) und Bill Zinno (upright bass).

Mit "Climb The Wall" und nachfolgend "Something To Do" macht das Album auf. Zu hören sind u. a. Songs wie "The Best Part Of Me (Song For Joey)", eine Hommage an Lilis Sohn Joey, und "Go Home", eine Danksagung an die eigene Mutter. Zu finden sind auf dem Album zudem "Losing My Faith", "Out Of Control" und zum Schluss "Today". Alle Kompositionen und Texte stammen von Lili Añel. Bedauerlicherweise ist nicht ein einziger Text auf der Hülle des Albums zu finden, auch kein Booklet. Doch auf die Texte kommt es bei Lili Añel doch ganz entscheidend an!!



"In the cross of the sadness – I realize, I realize I can see bliss from here ..." das sind kurze Texteindrücke aus dem Song "Climb the Wall". Der stimmliche Vortrag, mit viel Timbre und Soul in der Stimme, ist fein und sensibel instrumentiert, unter anderem durch sehr dezente Setzungen des Pianisten der Band, Dale Melton". "Climb the wall, set yourself free" vernehmen wir als Teil des Songtextes im Weiteren. "Find the answer, find the answer ...". ... "Loose your job, loose your car, loose your house, loose your mind, loose your time" - das hören wir außerdem, dabei zugleich über den Inhalt nachsinnend. Schließlich erleben wir auch Patrick Hughes an der Trompete; nicht fordernd geschmettert, sondern eher weich gezeichnet  und sehr passend zur "smooth-as-honey voice" von Lili Añel.

Technisch nicht ganz sauber sind die an Melodiefolgen von Singer/Songwriter erinnernden Einleitungspassagen zu "The Best Part Of Me (Song For Joey)". Unterstützt wird die Sängerin und Gitarristin, die aus New York stammt, aber in Philadelphia heimisch geworden ist, von Mike Kurman am Bass und Ben Wittman an Percussions. Dieses Trio lässt der Sängerin allen Raum, um sich zu entfalten, d. h., um die Stimme und den Textvortrag besonders herauszustellen: "... Ich hope you see what you mean to me …" Und an anderer Stelle: "... and when my time has come to pass you be my first you be my life … And on the day you were born my heart melted ..." Für den einen oder anderen mag das ein wenig schwülstig klingen, aber es ist halt die Liebeserklärung einer Mutter an ihren Sohn.
Völlig anders vom Charakter her und sehr soulig und auch dem Gospel sowie dem Blues zugetan, ist "Go Home". " I wanna go home, wanna go home soon … Lord take me home soon, take me home soon ...". Zeitweilig hat man den Eindruck, dass sich die Sängerin von den traditionellen Work Songs der auf den Baumwollfeldern des amerikanischen Südens schuftenden Sklaven hat inspirieren lassen. "Just wanna earn a dollar … I just want a market share ..."

Balladenhaft ist "Losing my Faith" angelegt, ein Song, der von Unstetigkeit und der Dahinrinnen  den Zeit spricht. "Times keep on ticking by ...". Nachfolgend kommt nicht nur Lili Añel ins Nachdenken, wenn es heißt "Got Me Thinking". Wie bei ihrer Hommage für Joey hat die Vokalistin dabei auf die Zusammenarbeit mit einer kleinen Besetzung vertraut. Dazu gehören Dale Melton (grand piano), Chico Huff (bass) und Charlie Palermo (drums), die sehr feinfühlig im Hintergrund agieren, während sich Lili Añel auf der Gitarre begleitet. Dale Melton ist noch am ehesten wahrnehmbar, vor allem dank seines kristallenen Tastenspiels. "Something To Do" greift im Gegensatz dazu auf ein 11-köpfiges Ensemble zurück, darunter vier Bläser und vier Musiker, die ein breites Schlagwerkspiel ermöglichen. Die Musik überzeugt dabei mit Latinorhythmik. Textlich entführt uns Lili Añel nach Spanish Harlem, wo sie aufwuchs. Zugleich verneigt sie sich mit dem Song vor dem kubanisch-afroamerikanischen Erbe, das ihr mitgegeben wurde. "My mom worked six days out of seven and died with only 52. So hard is life. I know she is in heaven ..." Solche Zeilen lassen aufhorchen!

Der Song "This Love is Over" erinnert den Rezensenten aufgrund der Harmonien und Melodieführung sehr stark an "I put a spell on you" (Screamin' Jay Hawkins). Es ist R&B vom Feinsten mit einem wunderbaren, bluesigen Solo von Dale Melton auf der Hammond Organ. "It's nothing left to say … it's over, it's over …" - damit blendet der Song aus. Ein bisschen nach Joni Mitchell klingt schließlich "Today". Damit endet ein Album, das vor allem wegen der Stimme von Lili Añel zu überzeugen weiß.

Text © ferdinand dupuis-panther

Informationen

Lili Añel
http://www.lilianel.org/