Lennert Baerts 2x op SoulFactory Records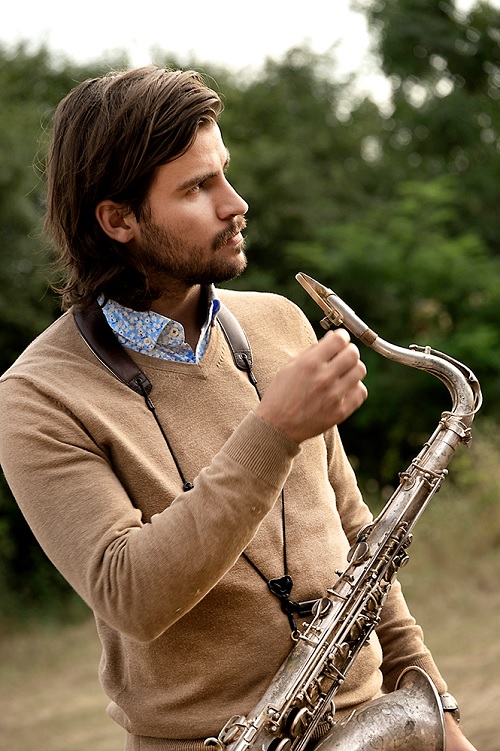 L
SoulFactory Records
Een dubbele release met de jonge Limburgse saxofonist/componist Lennert Baerts (°1996) in de hoofdrol.
Hij kwam volop in het vizier vanuit zijn studies aan het Conservatorium van Antwerpen en de daaruit ontstane coaching en optreden als trio FONS met de Amerikaanse saxofonist Logan Richardson (Jazz Middelheim 2018) en als kwintet Evergreen 5+ met de Amerikaanse trompettist Ambrose Akinmusire (Jazz Middelheim 2019). Bij dit Middelheim concert van de 50ste editie kreeg Lennert Baerts lovende woorden van de daar aanwezige Joe Lovano. Lennert Baerts was ook lid van het Antwerp Jazz Orchestra onder leiding van Bert Joris met als gast Joshua Redman (mei 2019).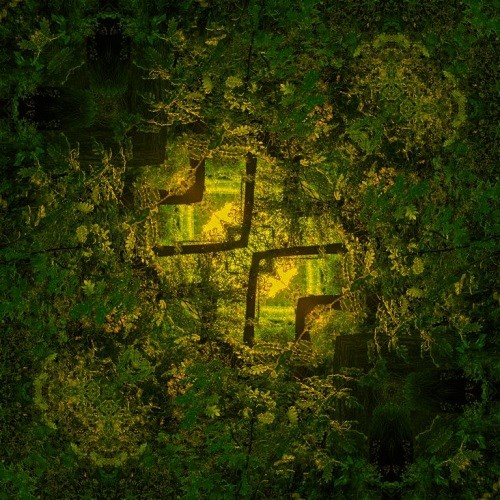 Muze Jazz Orchestra feat. Lennert Baerts
Times Change And So Must We

Dat hij al snel opgemerkt werd door het Muze Jazz Orchestra in Heusden-Zolder, waar zijn thuisbasis ligt, hoeft niet te verbazen. Dit jaar viert MJO zijn tienjarig bestaan. Het orkest ontstond onder muzikale impuls van Marco Cirone en Lieven Cambré binnen het cultuurcentrum Muze en Tom Michielsen als directeur.
Voor het MJO in XL-bezetting schreef Lennert Baerts 'Times Change And So Must We', een impressionante gelaagde suite in drie delen. Naast Lennert Baerts zelf en de vaste kern met Lieven Cambré (altsax), Koen Nijs (tenorsax, sopraansax), Stien Carlier (baritonsax), David Demuynck (piano/rhodes/synths), Marco Cirone (gitaar), Rob Vanspauwen (bas) en David La Mela (drums) werd het MJO voor deze gelegenheid uitgebreid met Carlo Nardozza (trompet), Nabou Claerhout (trombone), Bart De Lausnay (bastrombone), Fien Desmet (zang), Tom Adriaenssens (zang) en Andres Liefsoens (vibrafoon, klokkenspel).
Het eerste deel (live) 'Solace – Times Change And So Must We' (19:07) klinkt kosmisch geladen en zou Stanley Kubrick beslist interessant hebben gevonden voor een film. David Demunyck en Lennert Baerts vallen op als solisten al overheerst een fraaie balans in de globale orkestratie.
'In Search Of The Light' (30:34) opent als een soundscape van Noordse fjorden, ijle stemmen vullen de wijdse horizont, een draaikolk van emoties. Daarna drijven muzikale wolken voorbij met een schitterend solerende Carlo Nadozza om hypnotisch te ontladen in een extatische dans van saxgeweld met Lennert Baerts, Koen Nys en Lieven Cambré, rockjazz accenten en een Berio-amalgaan van stemmen.
In 'Actions Bound To Affect The Future' (22:30) lijk je muzikaal nog verder te verdwalen in surrealistische visioenen. Andres Liefsoens, Nabou Claerhout, Marco Cirone en Lennert Baerts scheppen de nerveuze muzikale sfeer met een drive die filmisch perfect scoort bij een evocatie van de coronapandemie: angstaanjagend en onwezenlijk (de film van de toekomst)!
'Times Change And So Must We' is een geëngageerd gedurfd album waarin dramatiek en chaos inwerken op het muzikaal gemoed als een teken van deze tijd. Heftig en hectisch!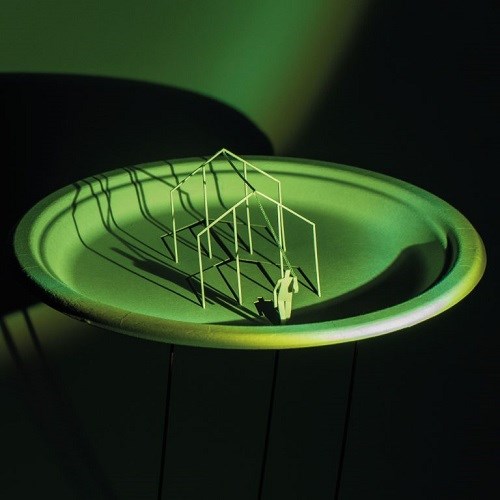 Anti-Panopticon
Channeling The Flood

Het jazzkwartet 'Anti-Panopticon' toont met 'Channeling The Flood' een ander facet van componist/saxofonist Lennert Baerts (24), een eigen project met akoestische eigentijdse jazz. Hij vond naast jong drumtalent Jesse Dockx (°1998) twee jonge Nederlandse talenten: pianist Floris Kappeyne (°1995, beste solist op Jazzcontest Mechelen in 2017) en bassist Tijs Klaassen (°1993). Deze laatste won met zijn kwintet (samen met Floris Kappeyne) de 'Keep an Eye The Records' prijs.
Lennert Baerts bruist van de ideeën en laat die zeer sterk variëren in moods van uiterst harmonisch expressief (Awkward Conversation', 'Channeling the Flood', 'In Memory Of A Preceding Identity','Like Still Water Reflecting The World'), introspectief ('Coloring The Monochromatic Complexion', 'Rudimental', 'Solace') tot explosief avant-gardistisch (Grey Is The New Blue').
Als een suite volgt heel spiritueel 'Meditation II' en 'Pillars And Gyrations' wat nog verder karakter geeft aan het album en ook enige invloed van Coltrane verraadt.
Floris Kappeyne valt beslist op als inventief improviserend pianist en is solo ronduit verbluffend in het bloedmooie 'Esquisse de Tristesse'. Jesse Dockx bevestigt zijn klasse als perfect aanvoelende ritmemeester. Tijs Klaassen onderlijnt het avontuurlijk muzikaal samenspel tot een volmaakte synergie. Dit kwartet belooft voor de toekomst, hopelijk mogen we nog meer verwachten!


Lennert Baerts creëert een veelzijdig en gelaagd universum van jazz over hedendaags klassiek met een twaalfkoppige bezetting vol persoonlijke invallen en complex samenspel in 'Times Change And So Must We', een huzarenstuk! En even sterk ontwikkelt hij een conceptueel akoestisch jazzkwartet verhaal in 'Channeling The Flood'. Lennert Baerts mag je gerust ambitieus noemen, hij verdient terechte erkenning bij dergelijk overtuigend en beklijvend dubbel debuut!
Tekst © Bernard Lefèvre  -  foto © Jeanschoubs

Muze Jazz Orchestra feat. Lennert Baerts – Times Change And So Must We
Lennert Baerts (compositie, tenor- en sopraansaxofoon)
Lieven Cambré (altsaxofoon)
Koen Nys (tenorsaxofoon)
Stien Carlier (baritonsaxofoon, stem)
Carlo Nardozza (trompet)
Nabou Claerhout (trombone)
Bart De Lausnay (bastrombone)
Fien Desmet (stem)
Tom Adriaenssens (stem)
Andres Liefsoens (vibrafoon, marimba & glockenspiel)
Marco Cirone (gitaar)
David Demuynck (piano, Fender Rhodes, synths)
Rob Vanspauwen (elektrische bas, contrabas)
David La Mela (drums)

Anti-Panopticon –  Channeling The Flood
Lennert Baerts (composities, tenor- en sopraansaxofoon)
Floris Kappeyne (piano)
Tijs Klaassen (contrabas)
Jesse Dockx (drums & percussie)