Le GGRIL - Sommes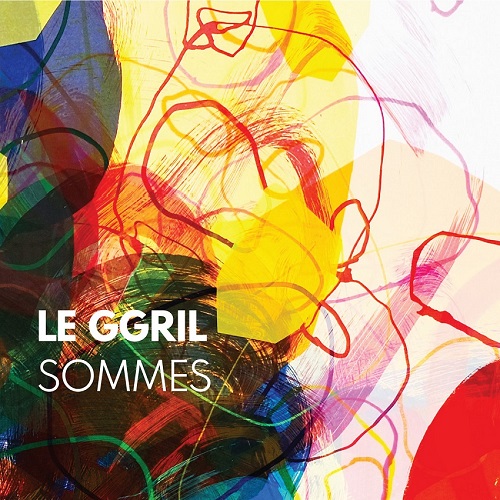 L
Tour de bras
Het Canadese Le GGRIL komt in deze onzekere tijden op de proppen met een driedubbele set. Een voorbeeld van durf, doorzettingsvermogen en verregaand experiment.
Le GGRIL is een improvisatiecollectief met uitvalsbasis Rimouski, een stadje in het oosten van de provincie Quebec aan de oever van de Saint Lawrencerivier. Niet meteen het middelpunt van culturen maar de stad heeft wel een jazzfestival (Festi Jazz International). Sinds 2006 is Le GGRIL daar actief als "post structuralist village band". Wat dat zoal betekent, valt te ontdekken aan de hand van dit epos.
Dat ze reeds met John Butcher en Ingrid Laubrock werkten, licht een tip van de sluier. Voor hun vijftienjarig bestaan mocht het wat grootser zijn. In cijfers uitgedrukt: twaalf composities in opdracht geschreven door twaalf verschillende componisten, eenentwintig muzikanten die meewerkten aan het eindresultaat en tweehonderd en elf minuten muziek verdeeld over drie schijfjes.
De intro lijkt weggeknipt uit de beginscène van '2001: A Space Odyssey' maar dan volgens een totaal eigen concept. De lege ruimte wordt langzaam en heel subtiel met minimalistische middelen opgevuld. De meest treffende aanknopingspunten: Stravinsky en Arvo Pärt maar vooral John Cage en Steve Reich. Tussen alle vreemdsoortige combinaties klinken af en toe herkenbare akoestische instrumenten zoals cello, banjo of zelfs accordeon. Elke vorm van vloeiende melodielijn is daarbij echter totaal uit den boze. Improvisatie als illustratie van de Riemann-meetkunde of een afgeleide Fibonacci-reeks? Alleszins een XL versie van de releases op het Belgische label New Wave Of Jazz.
Duister en ongrijpbaar over heel de lijn. Zelfs The Wire vond het indertijd interessant genoeg om aandacht te besteden aan Le GGRIL. Say no more.
© Georges Tonla Briquet



www.tourdebras.com
https://tourdebras.bandcamp.com/
www.ggril.wordpress.com