Lauren Henderson – Riptide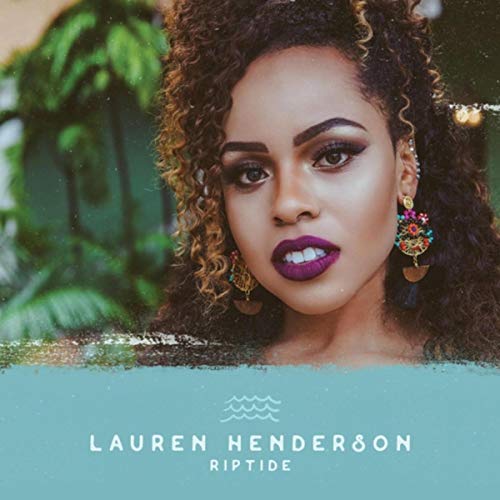 L
Brontosaurus Records
Die Komponistin und Vokalistin Lauren Henderson legt in in diesem Jahr mit "RIPTIDE"  ihr zweites Album vor . "Ármame" wurde im März auf den Markt gebracht und nun als EP mit sechs Songs das aktuelle Album, das aus Calypso, Jazz, Soul, Blues und Funk schöpft.  
Von Jazz schien Henderson bereits sehr früh erfahren zu haben:  "I heard jazz when I was still in the womb. I think my father put speakers up to my mother's belly.  - My father is pretty much a jazz historian, and I probably got 99% of my early music education from him." Ersten Klavierunterricht erhielt die Sängerin mit karibischen Wurzeln im Alter von sieben Jahren. Augenblicklich verbringt Henderson ihre Zeit zwischen den musikalischen Milieus von  New York und Miami. So wandelt sie auf den Spuren von Latin Jazz und R&B sowie  Straight ahead jazz gleichermaßen.



Zur Band, mit der Henderson " RIPTIDE" eingespielt hat, gehört CHRIS PATTERSHALL, der Piano, Rhodes, Wurlitzer und Synthesizer spielt. Er wurde unlängst von Wynton Marsalis als einer der fünf besten Jazzmusiker unter 30 genannt, die man im Auge behalten muss. Pattershall erhielt im Übrigen für seine bisherige musikalische Arbeit den ASCAP Young Jazz Composer's Award. JOE SAYLOR ist als Drummer und Perkussionist kein Unbekannter in der Szene von New York und gehört ebenso zu Hendersons Band wie der Bassist ERIC ENGLAND.

"When we play, it's almost like a jam session. Of course, I lay down the groundwork and give the musicians the charts, but I know how talented they are, and I trust their instincts. I haven't been disappointed yet.", so Henderson über ihre Band.

Eröffnet wird das vorliegende Album mit dem Song "Ámame"," übersetzt aus dem Spanischen "Liebe mich". Nachfolgend ist der sehr rhythmisierte Song "Riptide" zu hören. Weitere Stücke auf dem Album tragen Titel wie "Bajito" und Ennui". Den Schluss bildet "Slow Control".

Irgendwie erinnert der Eröffnungssong des Albums ein wenig an Calypso. Die lyrischen Zeilen trägt Henderson mit einem bisweilen lasziven Timbre vor, nicht nur wenn sie von Noches negras und Esperanzas, also dunklen Nächten und Hoffnungen, singt. Dazu lässt Chris Pattershall melodische Tastenstrudel ertönen und spätestens dann kann man nicht mehr still sitzen. Ein wenig funky beginnt "Riptide": "I'm the riptide, I'm the riptide ..."  ist wohl zu vernehmen und  man wird den Eindruck nicht mehr los, dass Soul Teil des musikalischen Aromas ist, mit dem das Album gewürzt wurde. In einem Solo lässt Pattershall kleine Rinnsale zu einem gewaltigen Strom anschwellen.

Ins Balladenhafte driftet "Seperate" ab – ein weiterer Song, der sich mit Liebesfreude und Liebeskummer befasst. "I prefer you make your way ...it's for the best we seperate ..." Und dann ergeht sich Pattershall in diskanten Spielereien, die hier und da zerbrechlich-gläsern tönen. Zartes Beckenspiel gesellt sich dazu, zudem eine basslastige Ausprägung der melodischen Konturen, die dem Pianisten und Bassisten zu verdanken ist. Mit "Bajito" und dem Klang der Kuhglocke sowie Rhodes-Wallungen tauchen wir in Fusion ein. Zugleich vernehmen wir eine Art Ska-Rhythmus. Obendrein zeigt uns Eric England als Bassist, was in ihm steckt. Nachfolgend erschafft Pattershall kleine Klang-Stromschnellen. Dazu gibt es ein konstantes metallenes Tick-Tick zum Rhodes-Fluss zu hören.

"Ennui" erinnert in seinen Harmonien stellenweise an das weltbekannte "Fever". Lauren Henderson stellt dabei erneut unter Beweis, welch schönes Timbre sie hat und dass sie im Soul und Motown durchaus geerdet ist. Mit "Slow Control" wird das vorliegende Album abgerundet. Dabei kann man nicht umhin, den Charakter dieses Songs als zwischen Pop und Singer/Songwriter anzusiedeln.



Text © ferdinand dupuis-panther – Der Text ist nicht public commons!!!

Informationen
www.laurenhendersonmusic.com
www.facebook.com/LaurenHendersonMusic
www.youtube.com/LaurenHendersonMusic