Lauren Henderson - Alma Oscura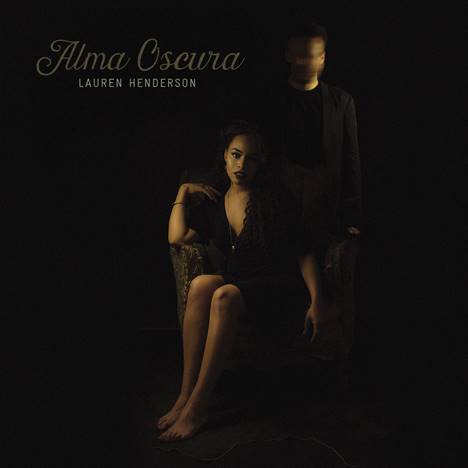 L
self produced
Die in New York City beheimatete Komponistin und Vokalistin Lauren Henderson legt mit "Alma Oscura" ihr fünftes Album seit 2011 vor. Im "Beipackzettel zum Album" heißt es: "Henderson's music is strongly inflected with jazz, Latin, soul, and fusion elements, and Alma Oscura, like all her previous work, reflects Henderson's multi-cultural background." Henderson sagt in einem O-Ton zu ihrem Album "Dunkle Seele" - so der deutsche Titel des Albums -: "The project  is an exploration of culture, the poisons of social norms, race relations, and the complexities navigated through society as we encounter love and death."
Mit "From The Inside Out" eröffnet die in Englisch und Spanisch singende Henderson ihr Album, das mit "Something Bigger", "Alma Oscura", "El Arbol" und "Ven Meurte" fortgeschrieben wird, um schließlich mit den Songs "Protocol"  und "Dream" zu enden.

Zu rhythmisierter Gitarrenbegleitung haucht Lauren Henderson "From The Inside Out". Während Henderson in Englisch singt, hören wir im weiteren Fortgang Leo Sidran, der als "Zweitstimme" solistisch und gemeinsam mit Henderson im Duett in Erscheinung tritt, in Spanisch singen. Mit einem Hauch von Swing sind dann die instrumentalen Teile angereichert, die von Streichern und Klarinettenklang dominiert werden. Mit lateinamerikanischem Duktus und Sambanachklang wird der Songvortrag fortgesetzt. Dabei sind dann die beiden Vokalisten im Duett zu hören. Dahingehaucht ist auch "Something Bigger", eine Komposition, bei der man als Aufmacher ein feines Trompetensolo wahrnimmt. Im Kern vernehmen wir eine langsame Ballade, die auch von Streichern bestimmt wird, aber eben auch in "Zwischenspielen" von einer sonoren Trompete, dank an Jon Lampley.

"Alma Oscura", in Spanisch vorgetragen, eröffnet mit einer weichen Flötenlinie und fein ziselierter Gitarrenbegleitung. In den weiteren Teilen, die nicht durch den Gesang von Henderson determiniert werden, lauscht man den Weichzeichnungen der Flöte, auf deren Klangwolken wir dahinschweben. Emi Ferguson steht dabei im musikalischen Fokus, ehe Henderson nochmals ihre Stimme erhebt.

Latin Fever verbreitet "El Arbol", ein Stück, das durch auffällige perkussive Elemente überzeugt. Beim Zuhören sieht man gleichsam die bebenden Leiber von entfesselten Tänzern vor sich, wie sie im Karneval von Rio gang und gäbe sind. Einen Tempowechsel erleben wir nachfolgend bei "Ven Meurte", ein getragenes Gesangsstück, das von den gesetzten Streichern lebt und eine gewisse Süßlichkeit ausstrahlt. Säuselnd kommt die von Mark Dover gespielte Klarinette daher, die beinahe ins Klezmer abgleitet, ehe das gesungene Wort dann wieder an Henderson fällt.

Mit "Protocol" fällt noch nicht der Schlussakkord. Das ist "Dream" vorbehalten. Begleitet wird Henderson bei "Protocol" vom allerfeinst gestimmten Piano, das wohl in einen Tangoduktus verfällt, ebenso wie Tessa Lark mit ihrer Violine, mit der die "lyrischen Pausen" gefüllt werden. Erotisches Knistern bestimmt das Geschehen, auch wegen des zarten und leicht rauchigen Timbres von Lauren Henderson. Mit einem "Traum" findet dann die "dunkle Seele" - so der Titel des Albums - einen gelungenen Abschluss, durchaus mit einer inszenierten Dramatik versehen, die ohne einen der beiden Pianisten der Begleitband von Henderson nicht denkbar ist.
text © ferdinand dupuis-panther

Informationen
Besetzung
vocals  Lauren Henderson
bass  Michael Thurber
piano  Sullivan Fortner & Damian Sim
guitar  Gabe Schneider
clarinet  Mark Dover
flute  Emi Ferguson
trumpet  Jon Lampley
drums  Allan Mednard & Joe Saylor
percussion  Moses Patrou
violin soloist  Tessa Lark
violins  Lavinia Pavlish & Brendan Speltz
harp  Charles Overton
viola  Rose Hashimoto
cello  Tara Hanish
guest vocals  Leo Sidran

https://www.laurenhendersonmusic.com/
https://www.facebook.com/LaurenHendersonMusic/
https://www.instagram.com/LaurenHendersonMusic