Lars Danielsson & Paolo Fresu - Summerwind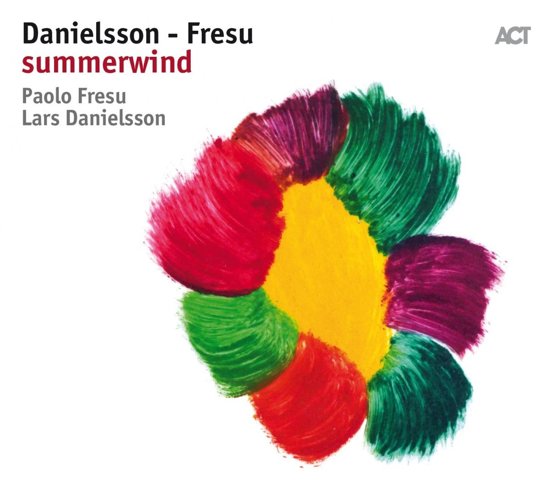 L
ACT
Voici un duo éminemment empathique.
D'un côté, le Sarde Paolo Fresu, un grand habitué des duos interactifs, avec les pianistes Uri Caine ou Omar Sosa, avec le guitariste Ralph Towner, l'oudiste Dhafer Youssef ou son compatriote, le contrebassiste Furio Di Castri.
Lars Danielsson a d'abord formé un quartet avec Dave Liebman et Bobo Stenson (album Curling Legs) puis a croisé la route de Nils Petter Molvaer, Ulf Wakenius ou Vincent Peirani. Il vient aussi d'enregistrer, pour ACT, l'album 4 Wheel Drive avec Nils Landgren (tb, voc), Michael Wollny (p) et Wolfgang Haffner (dm).



Pour ce Summerwind, les deux compères présentent un répertoire éclectique: 5 compositions de Paolo Fresu, 3 de Lars Danielsson, 2 co-écrites, le classique Autumn Leaves de Kosma, une composition de Bach, un extrait de Rosemary's Baby (Sleep safe and warm) du Polonais Krzystof Komeda, une composition du Suédois Oskar Lindberg,  Un vestido y un amor du compositeur et chanteur argentin Fito Paez.
On connaît le talent de mélodiste de Paolo Fresu, sa sonorité unique, que ce soit à la trompette bouchée ou au bugle: "I love Paolo's playing, it's spiritual and his sound is unique. He makes me improvise in a new way", dit le Suédois dans le texte de la pochette.
Le duo est une occasion idéale pour que Fresu développe son sens de la musique intimiste, surtout lorsqu'il côtoie un autre maître du lyrisme mélodique. Que ce soit à la contrebasse ou au violoncelle, avec archet (Sleep safe and warm) ou sans (Autumn Leaves, semble-t-il, avec une sonorité proche d'une guitare), Lars Danielsson fait part égale avec le Sarde. Tantôt, il introduit le thème (Wachet auf, ruft uns die Stimme de Bach) ou porte le thème à l'unisson avec la trompette bouché (Darduso, un thème co-écrit) ou avec le bugle (Amigos)
Pour ce qui est de Fresu, il passe de la trompette bouchée, avec une sonorité qui, à l'occasion, rappelle Miles (Autumn Leaves) au bugle à la sonorité ample (Stilla Storm, notamment), parfois avec des effets électroniques à l'atmosphère planante et remplie de nostalgie (Saluto Dardamente, Drexciya, Stanna Tid Dardomentro).
Un bel exemple de complicité et de lyrisme intimiste: une vraie bouffée de vent chaud d'été.
© Claude Loxhay