Joshua Redman Quartet – Come What May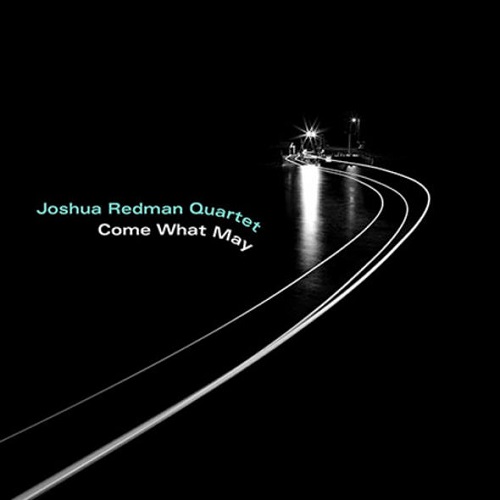 J
Nonesuch
Vertrouwde kwaliteit van topmuzikanten en toch weer verrassend over heel de lijn.
De hoes mag dan gesierd zijn door een sobere zwart-witillustratie, de muziek op 'Come What May' is veelzijdig, gelaagd en uiterst kleurrijk. Dat Redman zich (opnieuw) omringde met pianist Aaron Goldberg, bassist Reuben Rogers en drummer Gregory Hutchinson verklaart natuurlijk veel. De vorige opname van het kwartet dateert van bijna twee decennia geleden. Ervaringen en inspiratie genoeg na al die tijd om zeven nieuwe composities (geschreven door Redman) uit te werken volgens de gangbare regels van hedendaagse jazz. Dat wil zeggen, met respect voor het verleden maar tevens met een drang om de gekende afbakeningen toch telkens net wat te verleggen zonder dat er sprake is van een radicale stijlbreuk. Hier dan ook geen electronics maar een zuiver akoestische aangelegenheid.
De openingstrack 'Circle Of Life' illustreert perfect de hoesillustratie: een nachtelijk sfeertje geknipt voor een film noir waarin een verhalende scène geleidelijk aan evolueert naar spannende actie. Er ontspint zich een kat-en-muisspel tussen de ritmesectie enerzijds en pianist en saxofonist anderzijds. 'I'll Go Mine' is een voorbeeld van losse swing die de vier op een haast nonchalante wijze uit hun mouw schudden. Hoe verder het nummer vordert, hoe complexer het verhaal wordt. Een formule die ze gedurende drie kwartier hanteren maar ook continu aanpassen en wijzigen.
Redman en zijn drie metgezellen werpen zich niet op als extravagante beeldenstormers. Nergens klinken ze ontwrichtend of aanstootgevend. Hun kracht zit zowel in de sterke link met de traditie waarop ze vol vitaliteit verder bouwen als in een onderliggende krachtstroom die alles voortstuwt zonder ooit overbodig agressief te klinken. Het was het wachten waard.
© Georges Tonla Briquet




Musici:
Joshua Redman: tenorsaxofoon
Aaron Goldberg: piano
Reuben Rogers: contrabas
Gregory Hutchinson: drums