Joost Lijbaart - Free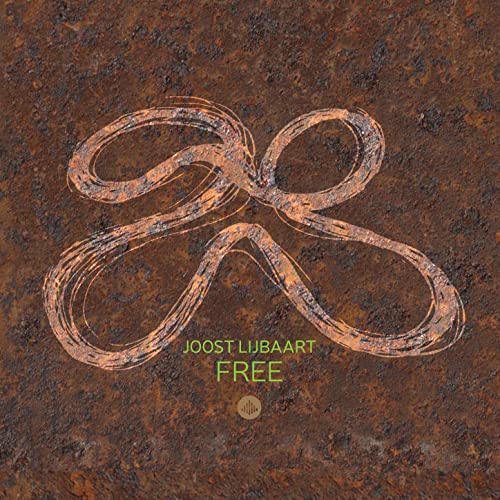 J
Challenge
Platen die gemaakt zijn in het jaar 2020 zullen misschien iets te snel het stempel 'corona-album' krijgen, maar voor het eerste soloalbum van slagwerker Joost Lijbaart is het zeker van toepassing.
Na vele jaren achter de trommels te hebben gezeten bij de groepen van saxofonist Yuri Honing en het trio Under the Surface, achtte hij de tijd rijp voor 'Free'. Het is de verwezenlijking van soloproject dat hij al heel lang in zijn hoofd had.
Met name de ervaringen met het intuïtieve muziekmaken van Under the Surface (met zangeres Sanne Rambags en gitarist Bram Stadhouders) bracht voor hem genoeg gedachten bij elkaar om zich in mei, juni en juli van dit jaar in de studio terug te trekken. Hij verzamelde daarvoor een arsenaal aan slagwerk, maar ook een harmonium, vibrafoon en een aantal sjamaan-instrumenten. Dat laatste instrumentarium wijst duidelijk in de richting die Lijbaart met deze cd opzoekt. Veel van de muziek op 'Free' heeft iets ritualistisch of tribaals. Stukken als de opener, 'Strangers from the Sky' en 'Saman' zijn er voorbeelden van.
Lijbaart getuigt op het album ook van zijn grondige kennis van Afrikaanse slagwerktradities in 'Half-Moon' en 'Niaga' (het dorp in Senegal waar Lijbaart in de leer ging bij Ali N'Diaye Rose).
Maar de overkoepelende gedachte bij alle stukken is dat de slagwerker een verhalenverteller is. Hij slaagt erin om ons als luisteraars mee op avontuur te nemen en ons geboeid te houden. Daarbij gaat hij ontroering en spiritualiteit niet uit de weg. Het duidelijkst gebeurt dat in de hymneachtige melodie die hij uit het harmonium haalt in 'Corona Spritual'.
© Herman te Loo



Joost Lijbaart:
drums, gongs, bekkens, percussie, harmonium, glockenspiel, balafon. vibrafoon, Odaiko-tommels, sjamaan-trommel en -fluit