John Scofield – Electric Guitar And Looper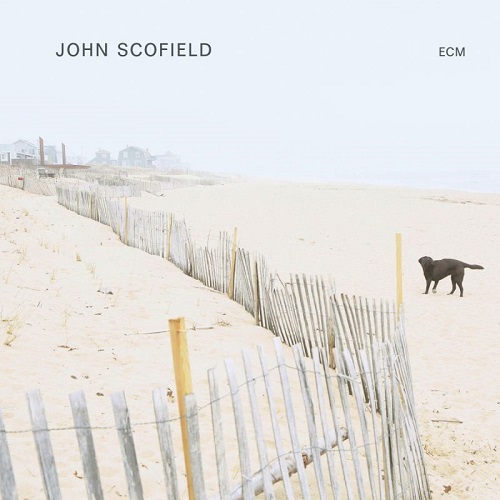 J
ECM
John Scofield kan een indrukwekkende discografie voorleggen maar een soloplaat ontbrak nog. Met 'Electric Guitar And Looper' is dat nu in orde gebracht.
Zowel de elektrische gitaar als de "loops" uit de titel kunnen met een korreltjes zout genomen worden. Het is zeker geen aaneenrijgen van exuberante solo's geworden en het gebruik van loops of overdubbing blijft eveneens beperkt. Dit is eerder een John Scofield gestript tot op het bot. Dertien nummers herleid tot een strikt minimum. Een zoveelste krachttoer van de man die in het verleden stevig uit de hoek durfde te komen.
'Electric Guitar And Looper' is onvermijdelijk een terugblik op een rijkgevulde carrière maar het is bovenal weer een andere zijde die we horen van de meestergitarist en net daarom niet zomaar een tussendoortje. Dit alles aan de hand van eigen materiaal (oud en nieuw) en een aantal originele bewerkingen van standards, klassiekers en werk van collega's zoals openingstrack 'Coral' van Keith Jarrett. Een intimistische ballad met een bluesy ondertoon. Zo is de toon gezet voor wat volgt.
Niet dat een tikkeltje swing uit den boze is. Het kan allemaal, zij het op getemperde toon zoals in 'It Could Happen To You' of het net iets meer actievolle 'Elder Dance', versterkt met een lindy hop accent en een verrassende wending op het einde. 'There Will Never Be Another You' sluit daar naadloos bij aan. De rocker in Scofield komt even boven in de Buddy Holly-hit 'Not Fade Away', geritmeerd met een Bo Diddley-beat en een onverwacht interludium.
De traditional 'Danny Boy' leunt dan weer aan bij de ondergewaardeerde soundtrack voor 'Local Hero' van Mark Knopfler. Op de tonen van 'Mrs. Scofield's Waltz' mag er al eens gewalst worden, zij het op de toppen van de tenen. Zijn liefde voor country illustreert hij aan de hand van Hank Williams zijn 'You Win Again'. Een symbolische titel om het album af te sluiten.
In het cd-boekje geeft Scofield zelf telkens wat achtergrondinfo over elke track. En nu hopen dat er nog een verlengstuk komt van de tournee langs enkele kleinere podia in onze contreien.
© Georges Tonla Briquet



John Scofield: elektrische gitaar, loops