Joey Defrancesco - In The Key of the Universe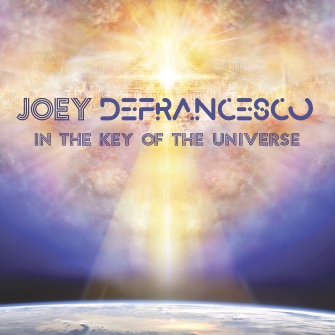 J
Mack Avenue
Lorsque je me rappelle ce fantastique concert du trio John McLaughlin/Dennis Chambers/Joey Defrancesco dans un cinéma de la Place de Brouckère à Bruxelles, la présence scénique, le jeu incroyablement puissant et inventif de l'organiste m'avait impressionné. C'était au début des années 90, et en préparant cette chronique, je me rends compte que Joey Defrancesco avait à peine une petite vingtaine d'années à l'époque ! Et qu'il avait déjà joué avec Hank Mobley et Philly Joe Jones à dix ans dans sa ville natale, Philadelphie.



Lorsqu'il enregistre ce nouvel album, il n'a donc pas encore cinquante ans et près de quarante albums sous son nom ! Et « In The Key of the Universe » est à classer parmi ses plus belles réalisations.  Entouré de Billy Hart aux drums, Troy Roberts aux saxes et Sammy Figueroa aux percussions, il propose neuf nouvelles compositions pleines de swing et de légèreté où l'esprit be-bop brille dans « Awake and Blissed » ou « It swung Wide Open ». Suivent trois pièces avec Pharaoh Sanders en invité : le bluesy « In The Key of the Univers » et « And So It Is », et en pièce maîtresse « The Creator Has a Master Plan », une des compositions fétiches de Sanders, une version de onze minutes où le saxophoniste  improvise comme en ses plus belles heures et y va d'une courte séquence chantée.
Un jazz frais, enlevé, dans la tradition, comme on en entend trop rarement, un album où la sincérité des protagonistes transpire dans chaque note, et dont on sort de l'écoute répétée avec des étoiles dans les yeux.
© Jean-Pierre Goffin