Joel Miller – Unstoppable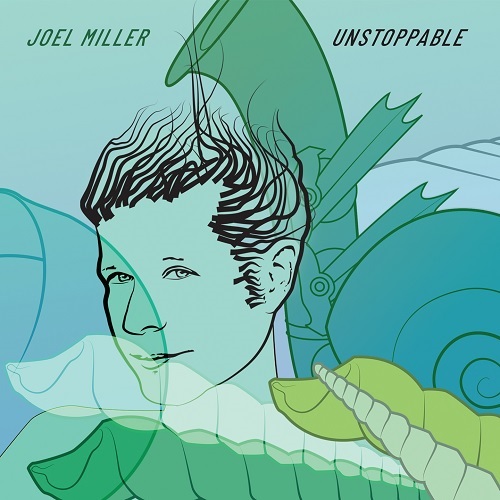 J
Multiple Chord Music
Jazz, symfonische grandeur, pop en Afro-Peruviaanse folkdeuntjes in eenzelfde werk? De Canadese saxofonist en componist Joel Miller komt er grandioos mee weg op 'Unstoppable'.
Joel Miller is in zijn thuisland al lang een begrip sinds hij in 1997 een eerste carrièrestap zette met zijn eigen ensemble. Hij bracht verschillende cd's uit met daarop goed volk als Brian Blade, Matt Wilson en Kurt Rosenwinkel. Op 'Unstoppable' vloeien alle ervaringen en invloeden samen tot een groots geheel. Miller kon hiervoor rekenen op dertien muzikanten. Zelf speelt hij tenor- en sopraansaxofoon en dirigeert hij afwisselend met Christine Jensen (nog een naam om te onthouden).
De ingetogen orkestrale intro doet onwillekeurig denken aan Grieg zijn 'Peer Gynt'. De onderliggende spanningsboog verraadt vooral een majestueuze poëtische grootsheid. Welkom in de wondere wereld van Joel Miller. Maar niets is wat het lijkt. Met 'A Party' wordt de betovering meteen gebroken. Alsof Matthew Herbert zich vergrijpt aan Abba. Ook in 'Change Of Scenery' duikt de tweestrijd op tussen pop en orkestraal. Tot hier het eerste drieluik van deze saga.
Vervolgens komt er een zesdelige suite onder de titel 'What You Can't Stop'. De muziek blijft verankerd in popidiomen maar nog explicieter zijn de overeenkomsten met de traditie van rapsodies à la Bernstein ('West Side Story' voorop) en Gershwin. Andere opvallende link is deze met Nino Rota. Miller laat zo het hele gamma de revue passeren, van introspectief tot pure actie.



'Dance Of The Nude Fishes' is een puur rock-'n-roll interludium met scheurende sax als voorloper van de finale, 'Deerhead Hoof Suite', Miller zijn eerbetoon aan de rockgroep Deerhoof. Alle registers worden nog eens opengetrokken.
De opname was in goede handen en oren van John D.S. Adams (John Cage, Yo-Yo Ma, Jane Bunnett, Steve Lacy). Sterke aanrader voor wie wil weten hoe de crossover tussen pop, bigband en symfonisch kamerorkest kan klinken.
© Georges Tonla Briquet

Musici:
Joel Miller: tenor- & sopraan saxofoon
Billy Kerr, Nadia Sparrow: fluit
Mark Simmons, Luc Jackman: klarinet
Jennifer Bell: basklarinet
Bruno LaMarche: tenorsaxofoon, klarinet
Jocelyn Veilleux: hoorn
Lex French, Bill Mahar: trompet
David Ryshpan: piano
Erin Donovan: percussie
Steve Reagele: gitaar
Fraser Hollins: bas
Kevin Warren: drums
Sacha Daoud: percussie (2,4,6,7,8,9)
Kullak Viger Rojas: percussie (2,7,8)
Christine Jensen – gastdirigent (1,2,3,10)

http://joelmillermusic.com/