Joe Fonda / Markus Gsell - A long trip a small step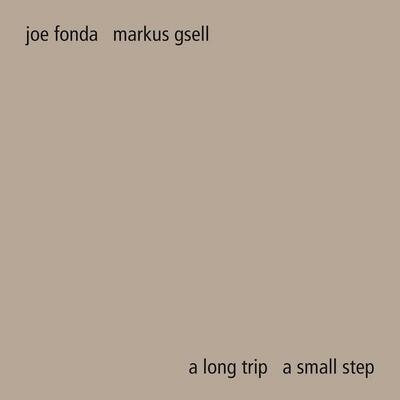 J
Unit Records
Né en 1954, le contrebassiste Joe Fonda a poursuivi ses études au  Berklee College. Très rapidement, il a croisé la crème du jazz américain: sextet, octet et tentet d'Anthony Braxton (album Charlie Parker Project), Archie Shepp (Phat Jam in Milano), Dave Douglas, Carla Bley, Oliver Lake, Marilyn Crispell et formé le Fonda-Stevens Group. En Belgique, il a enregistré en quartet, Live at De Werf et, pour Jazz'halo Records, un album solo puis un duo avec le guitariste Gilbert Isbin (Blisters).
Très attiré par les rencontres, il croise ici, en duo, le saxophoniste-clarinettiste suisse Markus Gsell qui a notamment enregistré un duo avec le clarinettiste Rudi Mahall, un fidèle compagnon de route d'Alexander Von Schlippenbach ou Aki Takase.
A long trip a small step propose une suite de 11 libres improvisations sans overdub, dont les titres se lisent comme une phrase complète: "a long trip, from New York, a small step, from Vaduz, for an extended, musical, journey, at the little, big beat, studios, in Eschen".
Markus Gsell joue du soprano, sopranino, de la clarinette basse et contrebasse et outre la contrebasse, Joe Fonda joue de la flûte sur "at the little" en dialogue avec une clarinette contrebasse aux accents sombres.
Le soprano peut apparaître éraillé ("a long trip") comme apaisé ("for an extended"), surgissant au bout d'une intro bruitiste ("musical", "big beat").
Fonda utilise l'archet très souvent ("from New York" avec le coassement d'une clarinette contrebasse, "from Vaduz" avec le sopranino) mais recourt aussi à un pizzicato fiévreux ("studios", "along trip")).
Une suite d'improvisations basées sur l'interaction entre les deux musiciens.
© Claude Loxhay  -  photo © Unit Records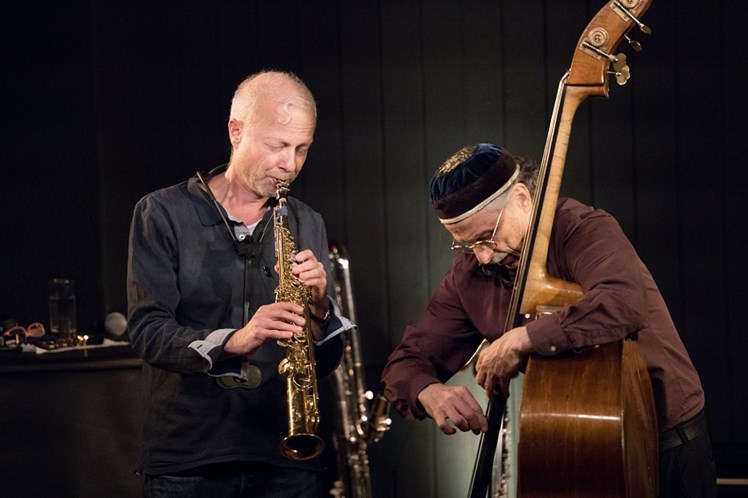 © Unit Records

Musiciens:
Joe Fonda - contrebasse, Flute
Markus Gsell - sopranino/ saxophone soprane, clarinette basse, clarinette contrebasse