Jimmy Greene - While Looking Up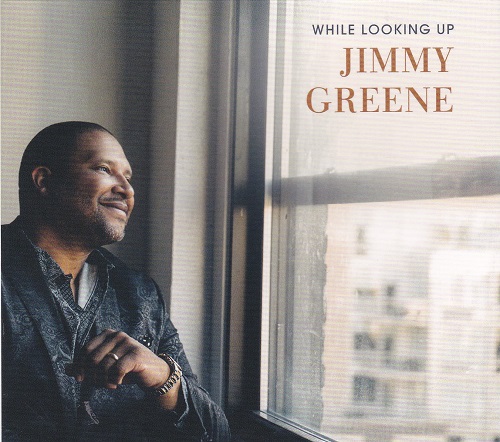 J
Mack Avenue/Newartsint.
A 45 ans, le saxophoniste-flûtiste Jimmy Greene a dépassé le stade d'espoir du jazz. Sur la scène newyorkaise où il est très actif (un « Live at the Smalls » en témoigne) Green a déjà croisé pas mal de musiciens incontournables. Formé par Jackie McLean, c'est avec lui qu'il réalise ses premiers enregistrements. Il joue avec Aaron Goldberg, Jeremy Pelt, Tom Harrell, Reuben Rogers, Eric Harland et bien d'autres. En 2012, un événement tragique bouleverse sa vie et celle de sa famille: Anna, sa petite fille de six ans est abattue ainsi que vingt de ses condisciples dans son école primaire du Connecticut. Deux ans plus tard, Jimmy Greene sort « Beautiful Life », un album en hommage à sa fille, une célébration de la vie, où il est entouré de musiciens tels Kurt Elling, Kenny Barron, Cyrus Chestnut, Christian McBride, Pat Metheny et bien d'autres, disque qui sera nominé aux Grammy Awards.
Avec ce nouveau titre, « While Looking Up », Jimmy Greene lève son regard et montre sa foi en la musique. On retrouve sur cet album des partenaires fidèles comme Aaron Goldberg au piano, Reuben Rogers à la contrebasse et Kendrick Scott à la batterie, ainsi que le guitariste Lage Lund sur toutes les pièces à l'exception de « Good Morning Heartache » en trio sax-basse-batterie. Stefon Harris complète l'équipe sur deux morceaux au marimba et vibraphone.
Huit compositions du saxophoniste soprano et ténor (sur « April 4th », il multiplie les instruments avec soprano, flûte, clarinette et clarinette basse !) et deux standards : « Good Morning Heartache »  déjà cité et « So In Love » de Cole Porter qui ouvre l'album avec un soprano plein de tendresse et de retenue.  Sur « No Words », le sax-ténor crie et pleure sa détresse, la flûte introduit « April 4th » avec des overdubs de clarinette et clarinette basse avant que le thème ne soit exposé par le soprano, donnant au morceau un côté atmosphérique.  Seul thème rapide, « Overreaction » démontre toutes les qualités techniques du saxophoniste. « I Wanna Dance With Somebody (Who Loves Me) » et « Simple Prayer » retrouvent l'introspection et le recueillement présent au début de l'album.
Après « Beautiful Live » et « Beautiful Live 2 », Jimmy Greene poursuit son travail de résilience en nous offrant un moment de musique empreint de lyrisme et de grande musicalité.
© Jean-Pierre Goffin