Jeff Ballard – Fairgrounds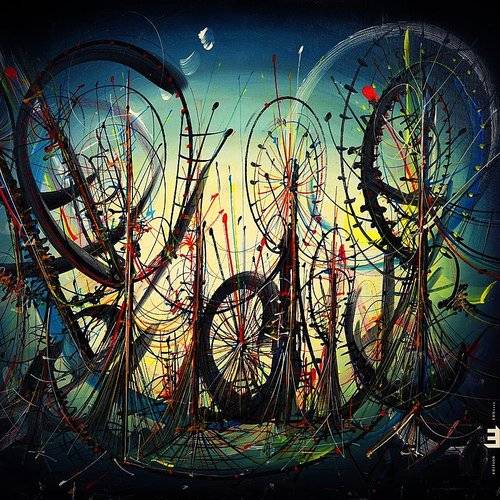 J
Edition
Een uitstap naar het jazzpretpark van Jeff Ballard, het is eens wat anders. 'Fairgrounds' is bovenal een hedendaagse jazzplaat die een aantal van de actuele stromingen verder uitdiept.
Het is pas het tweede album van Jeff Ballard onder eigen aam terwijl de man toch al meer dan drie decennia meedraait. Dat hij een van de meest gevraagde en gerespecteerde drummers is uit de huidige scene heeft daar een en ander mee te maken. Het lijstje van diegenen die zijn diensten inhuurden, oogt alsmaar indrukwekkender en wordt nog steeds langer. Ray Charles, Pat Metheny, Joshua Redman, Avishai Cohen, Chick Corea, Kurt Rosenwinkel en natuurlijk Brad Mehldau deden beroep op hem.
Toch is 'Fairgrounds' niet helemaal een plaat van Ballard maar gaat het om een gezamenlijk project waarbij de meeste composities geschreven werden door de groep als geheel. Totale vrijheid was daarbij de leidraad.
'Grounds Entrance' is de perfecte intro: wat electro-spielereien à la Marc Guiliana als sfeerschepping. Welkom in Ballard's wonderland. Toch gaat er iets onheilspellends van uit. Een beetje de vergane glorie van het New Yorkse Coney Island op een herfstdag als het ware. Het daaropvolgende 'YEAH PETE!' borduurt hierop verder. Wat toetsen, een gitaarriedel, lichte beats en enkele spacy effecten. Je verwacht elk moment de dwerg uit 'Twin Peaks'. 'The Man's Gone' is pure space soul op een loom tempo met zang. Met die ene track wordt meteen de hele ode van José James aan Bill Withers naar de vergetelheid gespeeld.
De blues en funk van 'Hit The Dirt' klinkt dan weer alsof het recht uit het hart van New Orleans anno 2019 komt, met goedkeuring van The Meters. De tenorsaxofoon van Chris Cheek zorgt daarbij voor extra piment. Het laidback 'Marche Exotique' met licht geneurie lijkt zo geplukt uit 'La Diversité', de recente cd van Nicholas Kummert met Lionel Loueke en eveneens uitgebracht bij Edition. Diezelfde Loueke die hier telkens alles naar een niveau hoger tilt. Samen met Hervé Samb is hij momenteel de gitarist die het meest doeltreffend een (psychedelisch) Afrikaanse tint verleent overal waar hij opduikt.
Elf nummers in totaal en elf keer recht in de roos met telkens andere aanknopingspunten en referenties maar toch een totaal eigen hedendaags geluid. Met Mark Turner die op de gastenlijst staat voor twee bijdragen waaronder het experimenteel getinte 'Twelv8'. Eentje voor de eindejaarslijstjes zoals dat dan heet. Ondertussen hopen dat dit circus afzakt naar Europa en te zien en te horen zal zijn op een of ander zomerfestival.
© Georges Tonla Briquet



Musici:
Jeff Ballard: drums, percussie
Lionel Loueke: gitaar, zang
Kevin Hays: piano, toetsen, zang
Reid Anderson: electronics
Pete Rende: piano, Fender Rhodes
+
Chris Cheek: tenorsaxofoon
Mark Turner: tenorsaxofoon