Jef Neve - That old feeling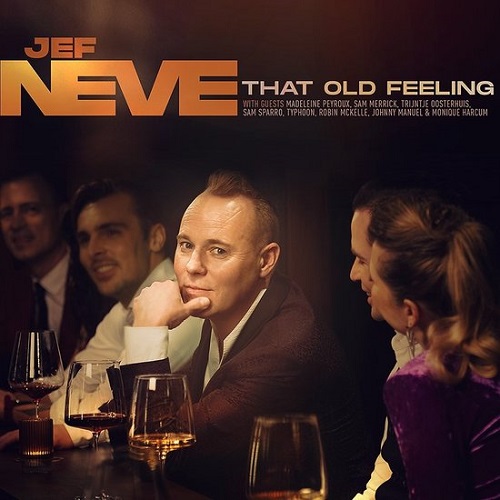 J
Universal
Pianist Jef Neve is een zeer eclectische muzikant die al meer dan twintig jaar deel uitmaakt van een muzikaal landschap dat getint is met jazz en een vleugje klassiek, altijd van topkwaliteit.  Na twee veelgeprezen albums op het Contour-label is hij met dit nieuwe album toegetreden tot de 'stal' van Universal.
Al bij de eerste beluistering merk je dat de pianist zich wilde uitleven. Het werd een album met verschillende zangers met een repertoire van voornamelijk standards. Daarnaast ook een uitstapje naar pop en soul met Paul Simon ("'Something So Right"), Annie Lennox ("Here Comes The Rain Again") en Marvin Gaye ("Piece Of Clay") met de prachtige stem van Monique Harcum.
Je zou kunnen denken dat een dergelijke aanpak erg Amerikaans klinkt, maar Jef Neve heeft de goede smaak om de arrangementen en de formaties te laten variëren. Tussen de solo piano voor het laatste nummer "Merlot", zijn enige, eigen compositie op het album, en "The Blower's Daughter" met strijkers, is er het duet met de Nederlandse rapper Typhoon op "The Nearness Of You", ook het zeer levendige "Cheek To Cheek" met Robin McKelle, of het melancholische "Here's To Life" met Trijntje Oosterhuis. "That old feeling" met zangeres Madeleine Peyroux is ook een juweeltje; pure klasse en vol gevoel gebracht.
Het is natuurlijk erg klassieke jazz, maar het is prachtig omdat het album perfect in balans is en de codes van mainstream jazz en pop met grote elegantie worden bespeeld.

© Jean-Pierre Goffin (vrije vertaling : Jos Demol)
Een samenwerking Jazz'halo / jazzMania