Jean-Philippe Scali feat. Glenn Ferris - Low Down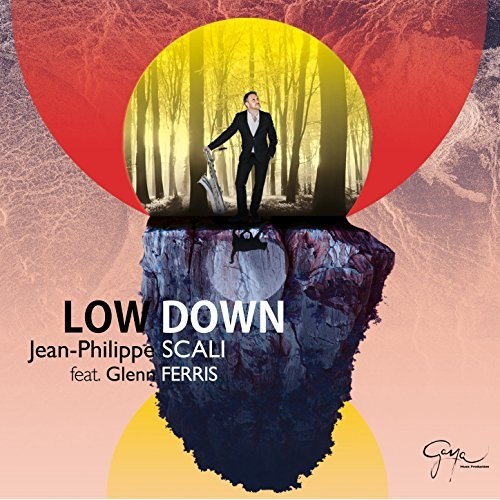 J
Gaya - Socadisc
Au premier abord, le nom de Jean-Philippe Scali ne vous évoque peut-être rien. Mais si on vous dit "le saxophoniste baryton de l'Attica Blues Big Band d'Archie Shepp" entendu à Jazz à Liège et au Middelheim, vous vous rappelez qu'il dirigeait l'orchestre et en était l'un des principaux solistes.
Après avoir débuté ses études au Conservatoire de Nice, Jean-Philippe Scali s'est installé à Paris en 2000, il a été l'élève des frères Belmondo à l'IACP puis de François Théberge au Conservatoire de Paris. Il a fait partie de nombreuses grandes formations, du Gil Evans Paris Workshop dirigé par Laurent Cugny au grand orchestre d'Ivan Julien ou à l'Amazing Keystone Big Band. En dehors du projet Attica Blues, il a croisé Archie Shepp pour le projet Tribute to John Coltrane, avec Ambrose Akinmusire à la trompette et, dernièrement, il a participé à l'album Rebirth du saxophoniste Samy Thiébaut. Après un premier album en 2012, Evidence enregistré avec Julien Alour (tp) et Jerry Edwards (tb), voici Low Down, avec une équipe de choix.
Au trombone, son ancien professeur du Conservatoire, Glenn ferris qui a fait partie du quartet et quintet Azur d'Henri Texier comme de Palatino avec Paolo Fresu, a croisé Steve Lacy, Martial Solal mais aussi Frank Zappa et a gravé plusieurs albums en trio: Flesh and stone, Face Lift, Refugees ou Ferris Wheel. Au piano, au Rhodes et à l'orgue, Frédéric Nardin que Scali a croisé au sein de l'Amazing Keystone Big band. A la contrebasse, Samuel Hubert et, à la batterie, Donald Kontomanou qui a côtoyé Stéphane Belmondo, Laurent De Wilde, Rick Margitza et, fatalement, sa maman, la chanteuse Elisabeth Kontomanou (album Waiting for spring avec John Scofield à la guitare).
L'association baryton-trombone a connu, par le passé, de célèbres paires: Pepper Adams-Jimmy Knepper ou Gerry Mulligan-Bob Brookmeyer. Avec sa sonorité rugueuse et tranchante, sa volubilité, Scali se rapproche plus de Pepper Adams que de Mulligan. Quant à Glenn Ferris, avec sa sonorité ouatée, tout en volutes douces, il évoque plus Brookmeyer que Knepper. Dans tous les cas, l'alliance entre le baryton français et le trombone américain fonctionne à merveille.
Au répertoire, sept compositions de Scali, deux de Ferris (Purge et Refugees) et une version très personnelle du Goodbye Porkpie Hat de Mingus, jouée à la clarinette basse, en parfait accord avec le son lisse du trombone.
Au total, un "vrai éloge du son grave", que ce soit dans des thèmes au swing plein de groove (Le chat du 10 s'en est allé, Sisyphe, avec solo de piano), un reggae nonchalant (Refugees, avec intro à l'archet et trombone bouché) et des atmosphères bluesy à souhait (Purge, avec intro de trombone et passage à l'orgue de Nardin). Si Memories of number 77 est une ballade volontiers langoureuse, d'autres, comme The John's Touch jouée à l'orgue, Korean folk Song, Reflections ou Jenny's Day avec son intro de baryton et contrebasse jouée à l'archet, regorgent elles aussi de passages swing.
Une vraie plongée revigorante dans les racines du jazz, entre blues et groove.

Claude Loxhay