Jasper Høiby – What It Means To Be Human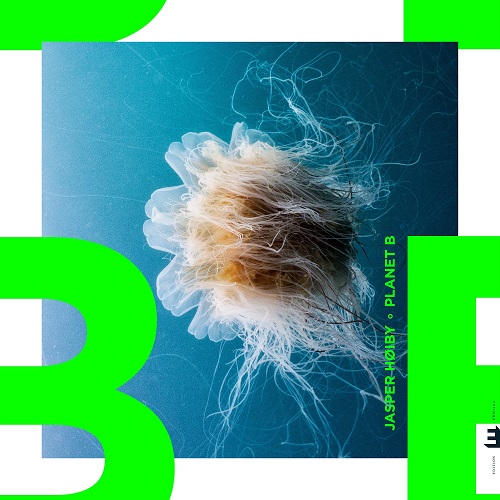 J
Edition
Met het eerste hoofdstuk stippelde Høiby duidelijk de richtlijnen uit van wat een vierdelige reeks moet worden. Net zoals op 'Planet B' komen actiepunten als klimaat, artificiële intelligentie en de macht van het kapitaal terug aan bod, zij het niet allemaal even expliciet. We horen wederom flarden parlando van onder meer antropologe Dr. Jane Goodall die haar visie verkondigt over hoe we de wereld en vooral de onderlinge verstandhouding bij de mensheid kunnen verbeteren.
Er is een discreet gebruik van electronics en samples maar wel op improviserende manier en dus niet voorgeprogrammeerd. Het blijft tenslotte jazz. Echter niet van het onrustige type boordevol uitroeptekens en heftige uitvallen ondanks de aanmanende inhoud. 'What It Means To Be Human' is eerder een filosofieles waarbij op bedaarde toon een aantal stellingen geponeerd wordt. Af en toe doet het denken aan aliens die vanuit een ver zonnestelsel de mensheid een boodschap sturen.
Het openingsnummer 'Vision Of Outrage' bevat het allemaal. Bij de gesproken stukken is het soms alsof het trio akoestisch reageert op een bericht uit de kosmos. Saxofonist Josh Arcoleo en drummer Marc Michel strijden opnieuw mee aan de zijde van Jasper Høiby.
Het trio sluit af met de titeltrack en daarin volgend denkbeeld: "What it means to be human-we live in a very diverse world, and to talk about what it means to be humans is to talk with the simultaneous tongue of universality and particularities". Een sterk geëngageerde Høiby die gelukkig niet vergeet dat hij tevens muzikant is. Een muzikant die bovendien organische en elektronische werelden op meesterlijke wijze laat samenvloeien en net als in jazz promotie voert voor dialoog.

© Georges Tonla Briquet

Release datum: 16 september 2022




Musici:
Jasper Høiby: contrabas
Josh Arcoleo: saxofoon
Marc Michel: drums

http://www.jasperhoiby.com/
www.editionrecords.com