Jason Miles - Kind of New 2/Blue in Paris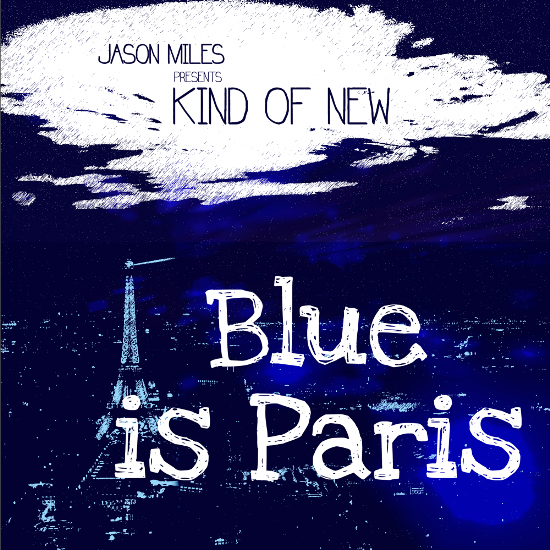 J
label Light Year/Universal Music Group
Jason Miles facilite la tâche du critique qui se demandera à coup sûr si le même concept a déjà été utilisé précédemment : donner dix versions du même morceau sur le même album.
C'est un souvenir d'enfance qui l'a inspiré : « A la fin des années 50, mon père a acheté un album « Lullaby of Birdland » où cette chanson était interprétée douze fois par douze musiciens et arrangeurs différents et je me suis dit que ça pourrait fonctionner avec « Blue in Paris ».
Cette pièce, Jason Miles la compose suite aux attentats terroristes de 2015 dans la ville lumière, c'est la première composée pour le deuxième volet de « Kind of New », ce sera la seule que le claviériste proposera à huit solistes différents : quatre trompettistes (Miles n'est jamais loin dans l'esprit de Jason), un guitariste –Ricardo Silveira-, un saxophoniste –Jeff Coffin-, un musicien aux inspirations indiennes -Ricky Kej- au tabla, à la flûte indienne et au santor tambor ( si quelqu'un connaît cet instrument, merci de le communiquer), et la voix de Maya Azucena qui a droit à une alternate take.
Le line-up de base est lui composé de fidèles de Jason Miles : Gene Lake à la batterie sur l'ensemble de l'album, Reggie Washington sur sept pièces, Adam Dorn assurant les trois autres, Jay Rodriguez au sax et à la clarinette basse, et Vinnie Zummo sur les deux versions chantées. 
Sceptique à l'idée d'écouter la même mélodie à dix reprises, on se laisse prendre au jeu des différences, des climats, des solos, des ambiances créées pour chaque version par les claviers de Jason Miles, le résultat est plutôt bluffant avec ce côté vintage des sonorités sur certaines pièces, et le côté lounge qui devrait tourner dans les clubs branchés ; la plus originale –et ma préférée-  étant celle de Ricky Kej avec son ambiance indienne et le jeu de flûte qui me semble d'inspiration javanaise.
Une unité dans la diversité qui ne manque pas d'intérêt et qui met en avant, si c'était encore nécessaire, le travail sur le son du claviériste.
Jean-Pierre Goffin