Jacob Anderskov – Spirit Of The Hive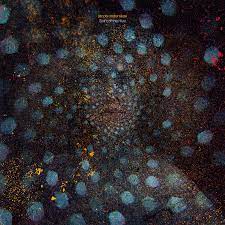 J
ILK
Op 'Spirit Of The Hive' benadert Jacob Anderskov wederom een wetenschappelijk thema. Deze keer betreft het de wereld van vier welbepaalde dierengemeenschappen en hoe ze onderling reageren maar tevens hun houding tegenover de mens en vice versa.
Bij de Deense pianist, componist en improvisator draait zijn werk nooit louter om de muziek maar zijn er steeds achterliggende filosofische en/of wetenschappelijke stellingen. Dit album maakt deel uit van een artistiek onderzoek waarvan de volledige tekst later dit jaar verschijnt onder de titel 'Sonic Complexion'. Anderskov haalt er zelfs citaten bij uit Maurice Maeterlink zijn 'Life Of The Bee' (1901). Een en ander heeft te maken met "la condition humaine" en de parallellen tussen mensen- en dierenwereld met in het bijzonder vogels, bijen, vleermuizen en insecten.
Om zijn ideeën en theorieën hieromtrent te verklanken, deed Anderskov beroep op een ensemble van tien muzikanten (klarinet, fluit, bas, cello, drums). Zelf speelt hij niet mee maar leverde hij wel de composities en leidt hij alles in goede banen als dirigent.
Sommige geluiden liggen enigszins voor de hand zoals fluiten die een vogelkolonie nabootsen of de lage tonen van bassnaren die bijengezoem oproepen. De hogere pieptonen van vleermuizen worden eveneens vakkundig opgewekt. Maar dit is een kort door de bocht omschrijving. De kracht van deze opname zit vooral in het aanwenden van het instrumentarium om meer diepgaande topics te creëren zoals gevoelens van samenhang en dreiging maar tevens de communicatie onderling enerzijds en tussen dier en mens anderzijds met deze laatste in de rol van heerser en vernietiger. Intrigerend hoe Anderskov een codetaal ontwikkelde tussen de verschillende instrumenten onderling en voor het ensemble als eenheid. Een spel van scherpe contrasten en elkaar aanvullende modules gemonteerd als een diorama.
Het hele klankspel is digitaal beschikbaar maar vooral ook op vinyl. Hierbij werden 'Birds', 'Bees' en 'Bats' verdeeld over kant A terwijl de 'Bugs' de volledige B kant krijgen. Een unieke wereld mijlen verwijderd van 'Le Carnaval Des Animaux' van Camille Saint-Saëns of 'L'Apocalyps Des Animaux' van Vangelis.
© Georges Tonla Briquet




Line-up:
klarinetten & fluiten:
Anders Banke, Francesco Bigoni, Calum Builder,
Maria Dybbroe, Carolyn Goodwin, Matthias Sigurdsson
Nils Davidsen, cello
Tomo Jacobson & Asger Thomsen, bas
Halym Kim, drums
Jacob Anderskov, composities en muzikale leiding