Ingrid Nomad - We are one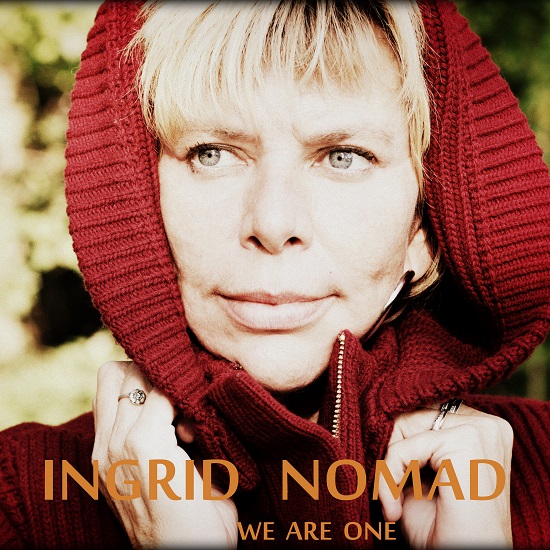 I
IngridNomad.com
Ingrid Nomad, de son vrai nom Ingrid Van Hoorebeke, a suivi des masterclasses à Los Angeles et s'est inscrite au Jazz Studio d'Anvers. Si on a pu l'entendre en quartet avec le pianiste Olivier Collette, c'est avec une tout autre rythmique qu'elle a enregistré We are one, un album dédié à onze compositions personnelles.
Au piano, Sabin Todorov qui a souvent accompagné des chanteuses, comme Mariana Tootsie ou Yvonne Walter (album Bitter Sweet) et qui possède un réel lyrisme mélodique (beau solo sur I need help).
A la contrebasse, Sal La Rocca qui lui aussi a souvent côtoyé des vocalistes, de la Française Anne Ducros (Purple Songs, Close your eyes) à Julie Mossay (Après un rêve) ou Dani Klein de Vaya con Dios (Dani sings Billie): une sonorité pleine et solide (solo sur The night).
Aux percussions multiples, plutôt qu'à la simple batterie, un choix judicieux pour apporter une palette sonore plus large à la musique (beau passage d'udu sur We are one), Stefan Pougin, le percussionniste de Rêve d'Eléphant Orchestra et d'Orchestra Vivo.
Enfin, sur deux plages (Time et Water), le violoncelle d'Annemie Osborne, la celliste d'Oak Tree, dialogue avec la voix limpide et ondoyante d'Ingrid Nomad, avec parfois des effets de voix dédoublées.
Si l'on excepte Long is the journey, avec son tempo rythmé, la chanteuse native de Gand a choisi plutôt le registre de la ballade, langoureuse comme sur The Night ou avec des  accents folk (Blue Bayou, Soldiers of war).
Tout un univers à découvrir.

Claude Loxhay

http://IngridNomad.com