Greg Smith - Cluster 001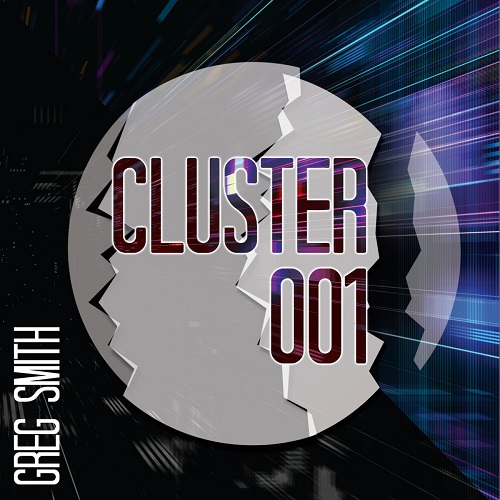 G
Bjurecords
Voor zijn nieuwste release kon Greg Smith rekenen op een internationale cast met muzikanten uit zijn netwerk dat reikt van Montreal via New York tot Berlijn. Het levert een portie snedige synthjazz op ingekleurd met heel wat fusionprog.
België is geen onbekend gebied voor de Canadese drummer en laptopwizard Greg Smith die hier al eens toerde met LAMA (Susana Santos Silva, Gonçalo Almeida) toen ook Joachim Badenhorst voor de gelegenheid erbij behoorde. Momenteel opteert hij voor een heel andere richting. Hiervoor nam hij opnieuw contact op met David Binney die hij reeds kende uit een ver verleden toen ze samenwerkten voor het album 'Life On Mars' (1994). Ondertussen verlegde de drummer zijn actieterrein naar Rotterdam en Berlijn. In deze laatste stad kruiste hij het pad van gitaristen Vanja Kevresan en Alexander Maksymiw (die zich eveneens graag uitleeft op gitaarsynthesizer). Nu nog een bassist vinden om het materiaal degelijk te concretiseren. Binney stelde voor om uit zijn huidige groep de jonge veelbelovende Logan Kane in te lijven.
Dat de zeven eigen composities een heel beeldrijk universum uitstralen, is niet echt te verwonderen aangezien Smith ook al sfeermuziek leverde voor theater- en dansvoorstellingen. Doeltreffende bewijzen zijn de clips van 'My Pet Robot' (alsof Telex de soundtrack herschreef voor 'Blade Runner' en gitarist Mark Wingfield inhuurde) en 'Angels & Insects' (seventies sciencefiction in een versie van Monty Python). Een titel als 'Leolo' verwijst dan weer naar een wijk in Montreal waar Smith deels opgroeide terwijl 'N.L.X.' niets anders is dan een wietsoort populair in Nederland.
Wie drummer en electronics/laptop zegt, komt natuurlijk al snel uit bij Mark Guiliana of ook Anton Eger (Phronesis) en diens solodebuut 'Æ'. Smith zadelt zijn publiek gelukkig niet op met een doorslag van dergelijke formules. 'Cluster 001' staat eerder synoniem voor knap uitgedokterde fusion en licht onconventionele jazz, minder voor alternatieve of fragmentarische beats. Zeg maar gerust meer Headhunters dan Flying Lotus waarbij beide gitaristen een stevige rockdrive omarmen. Met ijzersterke bijdragen van Binney op altsaxofoon en Smith zelf die de spanning voortdurend op peil houdt. Het doet allemaal nieuwsgierig uitkijken hoe dit live uit de verf zal komen. Ook voor liefhebbers van het Moonjune label.
© Georges Tonla Briquet




Musici:
Greg Smith: drums, laptop
David Binney: altosaxofoon, fx
Vanja Kevresan: gitaar
Alexander Maksymiw: gitaar, gitaarsynthesizer
Logan Kane: bas

www.gregsmithgs.com


English translation review by Greg Smith: