Giuseppe Millaci - Songbook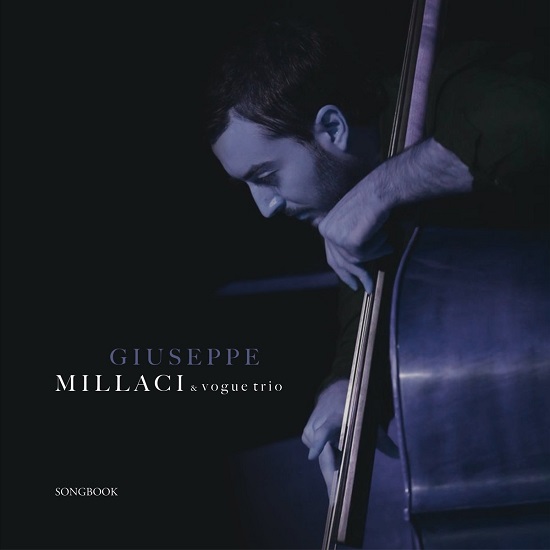 G
Hypnote Records
Après ses études au Conservatoire de Bruxelles dans la classe de Jean-Louis Rassinfosse et un passage à Maastricht où il travaille avec Philippe Aerts, Giuseppe Millaci devient assez vite un musicien demandé sur la scène belge et à l'étranger: Phil Abraham, Pierre Vaiana, Charles Loos, Richard Rousselet, Fabrice Alleman et bien d'autres font appel à ses services.
Il vient de sortir son premier album personne en trio avec Lionel Beuvens et Amaury Faye. Si le batteur est bien connu dans le paysage belge pour son jeu chantant et son talent de compositeur sur son magnifique album MOTU, le pianiste Amaury Faye vient de Toulouse qu'il a quitté en 2014 pour un séjour au réputé College of Music de Berklee où il a entre autres étudié aux côtés de Joanne Brackeen.
Pour ce premier opus, Giuseppe Millaci présente le Vogue Trio. L'album s'ouvre sur une douce mélodie à la contrebasse suivi du piano  d'inspiration classique, une pièce qui donne le ton d'un album au lyrisme souvent contenu, parfois exprimé avec intensité comme sur Imagining The Fourth Dimension ou sur les rythmes percutants de Unknown Land. Giuseppe Millaci sait vraiment y faire pour créer un climat raffiné  sur les prometteuses compositions du bien nommé Songbook.  Lionel Beuvens excelle dans la mise en scène rythmique et Amaury Faye, une des dernières révélations du piano en France, se montre un complice au jeu tout en subtilité, en décalage rythmique et invention. Huit compositions personnelles  et un standard, Skylark de Hoagy Carmichael,  composent un album très réussi.
Jean-Pierre Goffin, 22/10/2017



En tournée
le 8 novembre au Pelzer's Jazz Club à Liège
Le 11 novembre à la Jazz Station à St-Josse
Le 19 novembre à l'Heptone à Ittre
Le 25 novembre au Sounds à Ixelles
Le 20 décembre à la Ferme Rose à Uccle
Le 16 janvier au C.C. de Saint-Georges-sur-Meuse
Le 7 février au Rideau Rouge à Lasne