Gilbert Isbin Trio - Yes Love (BL)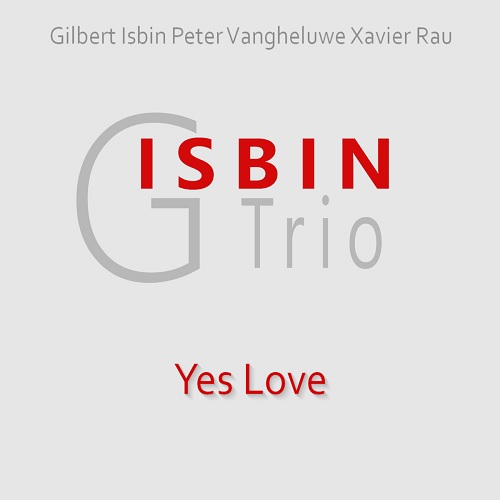 G
Tern Records
Gilbert Isbin (66) ging als gitarist zo'n 8 jaar geleden de uitdaging aan om luit als instrument naar zijn hand te zetten en ervoor te componeren vanuit zijn achtergrond met klassiek, jazz en barokmuziek. Improvisatie zit in zijn genen en weet hij perfect te harmoniëren met melodische klankrijkdom.
Zelfs al sluipen er in dit album 'Yes Love' jazzstukjes van Bill Evans ('Blue in Green') en Jan Garbarek (Singsong), dan voelen ze toch helemaal Isbin aan in de benadering. Hij integreert ze tot een hecht geheel met zijn eigen ragfijne, etherische composities.
De eerste twee nummers van dit album bracht Isbin ook uit op gitaar. Hij opent met 'Yes Love' waarin hij intimistisch op luit leidt in een bluesy sfeer over subtiele accenten van contrabas (Xavier Rau), brushes en drums (Peter Vangheluwe). 'Gift To The Fall' gaat met een uptempo ritmisch gedreven jazzy flow over in het introspectieve 'Observation' met mooie baslijn over luit waarna het groovy 'A Fine Day' in trio openbloeit tot een aanstekelijke improvisatie.
Gilbert Isbin beheerst de luit als een herboren instrument met een hedendaagse twist. Evans' 'Blue in Green' is daar een uitgesproken voorbeeld van. Hij baant de weg naar nog meer fraaie en spitsvondige interacties en soli in 'Sky And Sand','Aquest Amor' en 'Singsong'.
'Wawacou' en 'Troubled' zijn vroegere Isbin composities te vinden op het album 'Spring Cleaning' (Jazz'halo TS002, 1992) wat hij met gitaar opnam samen met bassist Cameron Brown (die 'Wawacou' arrangeerde). Isbin laat de luit meesterlijk zingen over een subtiele impro van contrabas en drums.
Swingend vervolgt het trio met "Wellspring' om te eindigen met het al even prachtige minimalistische 'Peace Piece'.
Gilbert Isbin absorbeert in dit album 'Yes Love' de verworven expertise in het componeren en vertolken op luit.
Die vertrouwdheid wist hij eerder te delen met het Meander Ensemble in hedendaagse muziek voor 2 luiten (Gilbert Isbin/Lieven Misschaert) en stem (Inge Zuterman). En verder nog in duo met Scott Walton (luit & contrabas), met Kevin Kastning (luit & altgitaar) en met Iain Cameron (midi-gitaar & synthesizers). Bovendien vertolken klassieke luitisten (o.a. de Griekse Stathis Skandalidis en de Nederlandse David van Ooijen) werk van Gilbert Isbin.
'Yes Love' omhelst je met hartverwarmende muziek, sfeervol en stemmig in deze donkere winterdagen, waar je gezellig onderuit in de zetel met een glaasje rode wijn van kunt genieten.
© Bernard Lefèvre




Musici:
Gilbert Isbin (luit)
Peter Vangheluwe (drums, percussie)
Xavier Rau (contrabas)