Sammy Stein - The Wonder of Jazz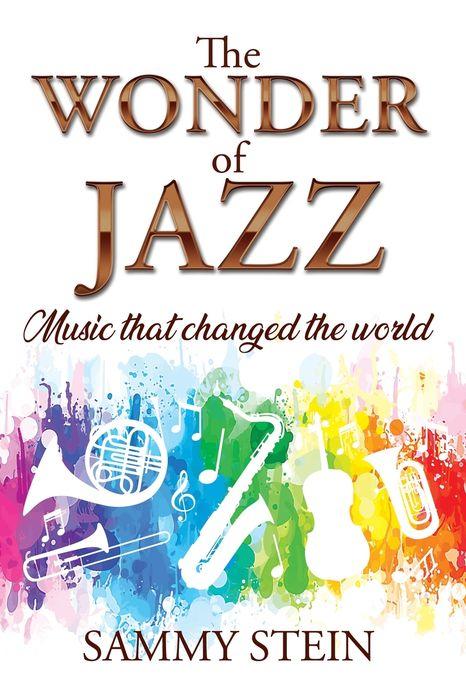 How many books about jazz are provocative? How many look to the future with a conviction that music is entering a golden age?
This new book by Sammy Stein is a highly individual take on jazz past, present and future that fizzes with enthusiasm and optimism. She has taken the trouble to seek ideas and insights from hundreds of musicians. Her conclusions are often surprising but always thought provoking. For example, "jazz is America's greatest export. However, it is no longer truly American."
Stein is an established author and reviewer but this book takes her to another level; not only is it widely available (including in bookshops such as Waterstones) but it's also an ambitious attempt to shape debate about the future of jazz - and a successful one.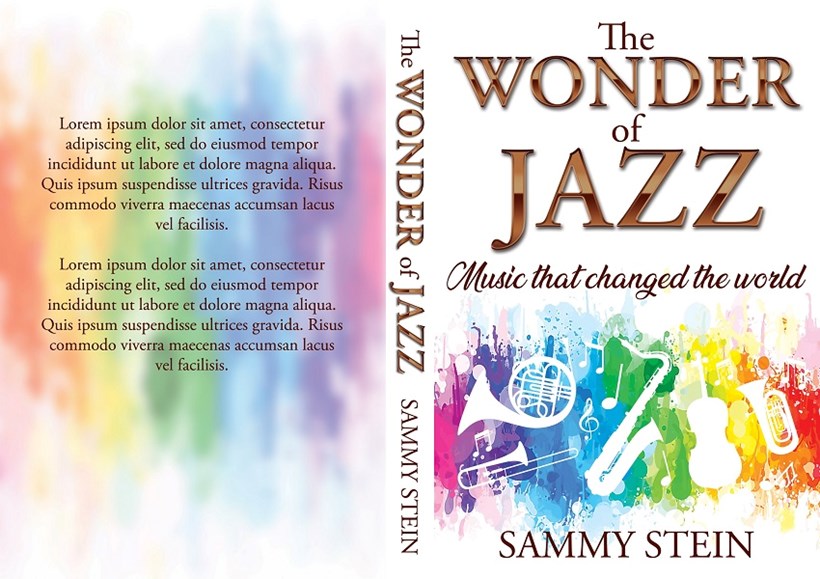 A quarter of the book is taken up by a description of jazz history and a brief analysis of the music. This contains intriguing splashes of colour - ever heard of the Beaulieu Jazz Riot? - and welcome recognition of the game-changing role of people like Ronnie Scott and Ivy Benson. Given the space available there are some gaps in the narrative; for instance there is little about the development of jazz harmony and the synergistic growth of the great American songbook. However the coverage of social and political issues around the music is excellent.
The chapters evaluating the current state of jazz are strong and offer important new thinking. For instance the section on "Women in jazz" draws on Stein's extensive research over recent years; both her assessment and her prescription for improving things seem to me bang on target. We should all be working to end the complacency which has allowed jazz to remain so male dominated with the waste of talent and stunted audience development that results.
Stein uses her inside knowledge as a critic to explore the changing nature of reviews and jazz journalism, illustrating the variable quality of reviews and publications in the digital age - as well as the bewildering volume of music now being released. She explores the challenges for musicians now that they need to be multi-skilled in promotion, organisation and networking, whilst negotiating reduced revenues from record sales and touring. These are useful insights into a fast changing situation.
The section on "jazz education" I found rather rose tinted. The story told is of a gradual growth of jazz education at both school and higher education level. Sadly budget cuts and student debt have thrown this into reverse over the past 10 years, particularly in the UK. Many schools now do not have music teachers, peripatetic music lessons have declined and some universities have reduced or closed their music departments. The loss of skills and opportunities is serious - and reduces employment options for musicians.
Other chapters look at the music from new angles which are great to help the reader discover new music. I found the section on the interface between hip-hop and jazz quite a revelation, listening and exploring the many examples which Stein points to as I read. Previously I tended to think that hip-hop just borrows from jazz but she illustrates how symbiotic the relationship often is.
The chapter on free jazz recognises the challenges which "freedom" throws up for both musicians and audiences. Here Stein has a refreshingly frank voice as someone exploring free jazz and trying to make sense of things which sometimes just don't make sense. But rather than leaving it there, which lesser writers might have done, she gets many insights from somebody who has practised free jazz more than most, Peter Brötzmann; "No one can do exactly what they want........... It is always a dialogue between what you have in mind and what is possible."
"Jazz families" is also an unusual perspective, exploring the way music tends to run in families with children of jazzers picking up the tradition almost by osmosis and merging it with their own new ideas; again great for listening as you read, discovering new links and understanding more about the evolution of the music.
Then there are those provocative statements which add spice to the book; "Don't be sold the lie that jazz is not a career choice. It is." But the reality is that many professional musicians are reliant on teaching to produce a viable income. Teaching opportunities are being squeezed and if you're not cut out to be a teacher it probably makes sense to combine jazz with a different career. Or how about "If you have found listening to jazz difficult, you may never have heard the right players " - well maybe!
This is important and inspiring writing by someone who has bothered to do new research. It's readable enough to devour in one long sitting but rich enough to repay exploring more slowly while you listen to lots of new music; the best way to discover that jazz is indeed going through a golden age.
Highly recommended!!!
You can find out more HERE, and Sammy is well worth following on Twitter.

© Stephen Godsall