Debbie Burke - Icarus flies home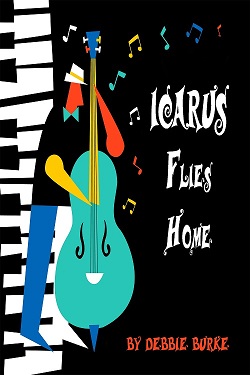 This novel tells the story of jazz musician Beauregard Sonski-Abbott (Bo for short) and his quest to honour the memory of his great-great uncle, who lived and died in slavery. Debbie Burke writes extensively about jazz and her deep knowledge shines through; the detail about making music in the 2020s is vivid, as is the feeling of jazz history. This book is fast paced, readable and likely to appeal to jazz fans.
The action centres around Brooklyn where Bo works as a manager in a hospital emergency room but hankers to get back to his first love of playing and writing jazz. Two events galvanise him into action. Through a former student he lands a gig at the Museum of Modern Art. There he meets Bernie Fetterman, veteran composer and producer of musicals and is invited to a revival of his 1920s show "The scandals of violet". Meanwhile Bo has been researching family history, so the lives of his slave ancestors are in his mind. While attending the premiere Bo is shocked hear a tune sung to him by his grandmother, and written by his great great uncle Lymus. Has Fetterman stolen this song and passed it off as his own? The rest of the book unfolds this story, involving the discovery of lost manuscripts, a threatened lawsuit and the release of a CD celebrating Bo's jazz and family heritage.
Another key event is Bo's chance meeting with Stef Dalton, veteran bass player and one of his heroes. Stef agrees to collaborate on some music and introduces a vocalist who is a rising star, encouraging Bo to take his project seriously and raise his game. The portrait of an ageing musician who is no longer in demand but still has a lot to offer is poignant and convincing.
The book includes flashbacks to Bo's ancestors and their music; Bo "would slip into periods of sad reflection when it came to his family's past. Unfathomable daily struggles scarred his ancestors but also strengthened them, and this resiliency was passed  down through generations. It found its way into his music, in his dedication to the craft." As a reader I was often intrigued to hear more of these flashbacks but the author includes just enough to move the story along.
Bo himself is a compelling character; his emotional sensitivity and talent are portrayed both in his work life and his relationships. The everyday interactions with his wife feel natural, as do his relationships and occasional tensions with band members. There is a subplot involving sexual harassment by a female colleague which seems less convincing because we never feel that Bo is in real jeopardy. His progress in writing and performing music also seems rather easier than the headbanging effort many of us experience but perhaps he's just amazingly talented!
Debbie Burke's writing is colourful; everyday details like sax mouthpieces give an authenticity whilst the descriptions of cooking are enough to make the reader's mouth water. There is also some neat jazz imagery; on one occasion Bo's keys are heard "jangling a bebop tune" and there is a refreshing improvisatory quality to some of the storytelling.  Another strength of the book is the contrast between the modern world of Netflix, Zoom and Soundcloud and the experiences of Bo's ancestors although the author never forgets that some things have not changed enough.
Highly recommended.
© Stephen Godsall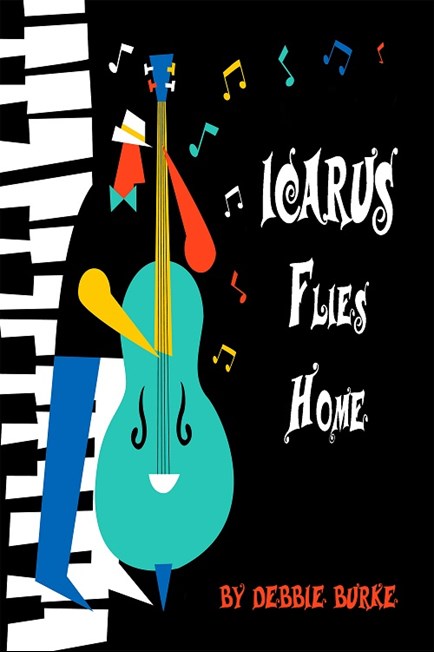 available at https://bit.ly/IcarusFliesHome