Tutu Puoane & BJO: point d'orgue de Jazz à Verviers 2018
Alter Schlachthof Eupen, 21 septembre 2018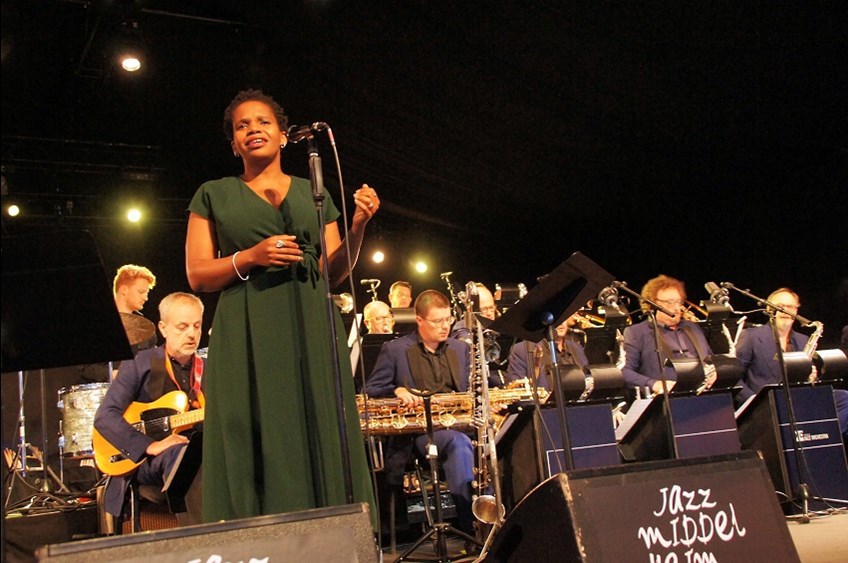 Vendredi 21 septembre: Jazz à Verviers se décentralise à Eupen, au très fonctionnel Alter Schlachthof: deux scènes, une salle d'expo, deux bistros.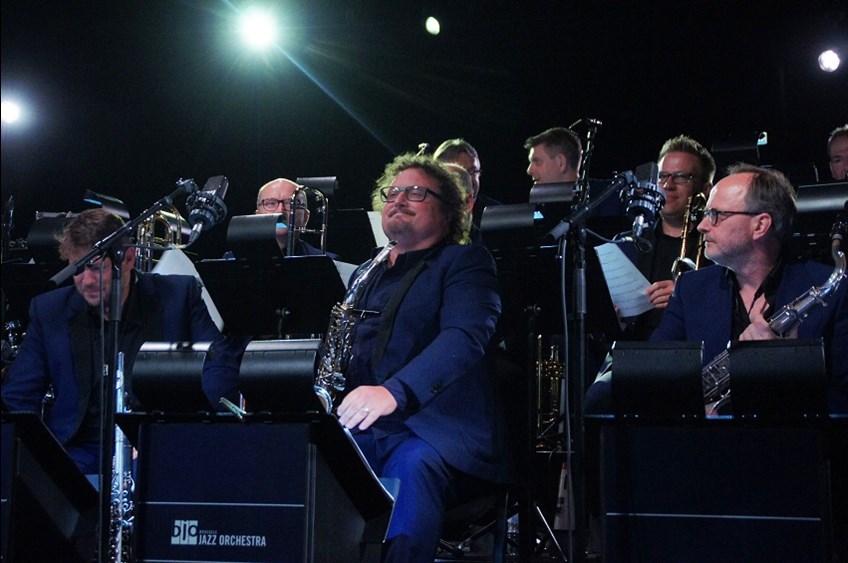 Tutu Puoane et les 17 musiciens du Brussels Jazz Orchestra emmené par Frank Vaganée ont présenté le projet We have a dream, en mémoire à Martin Luther King: une série de 12 chansons dénonçant la ségrégation de tout type. Un éventail qui va de Nina Simone à Sting, en passant par Marvin Gaye, Stevie Wonder, Joni Mitchell ou Rod Stewart (The Killing of Georgie dédié à la mort d'un gay).
Un large éventail qui aurait pu présenter un côté un peu disparate mais la subtilité des arrangements concoctés notamment par Michel Herr, Bert Joris, Lode Mertens parviennent à fondre ces chansons dans un même univers musical: celui d'un big band à la large palette sonore et à une extraordinaire homogénéité, un jazz ancré dans la tradition swing et blues, un écrin idéal pour la voix ondoyante de Tutu Puoane.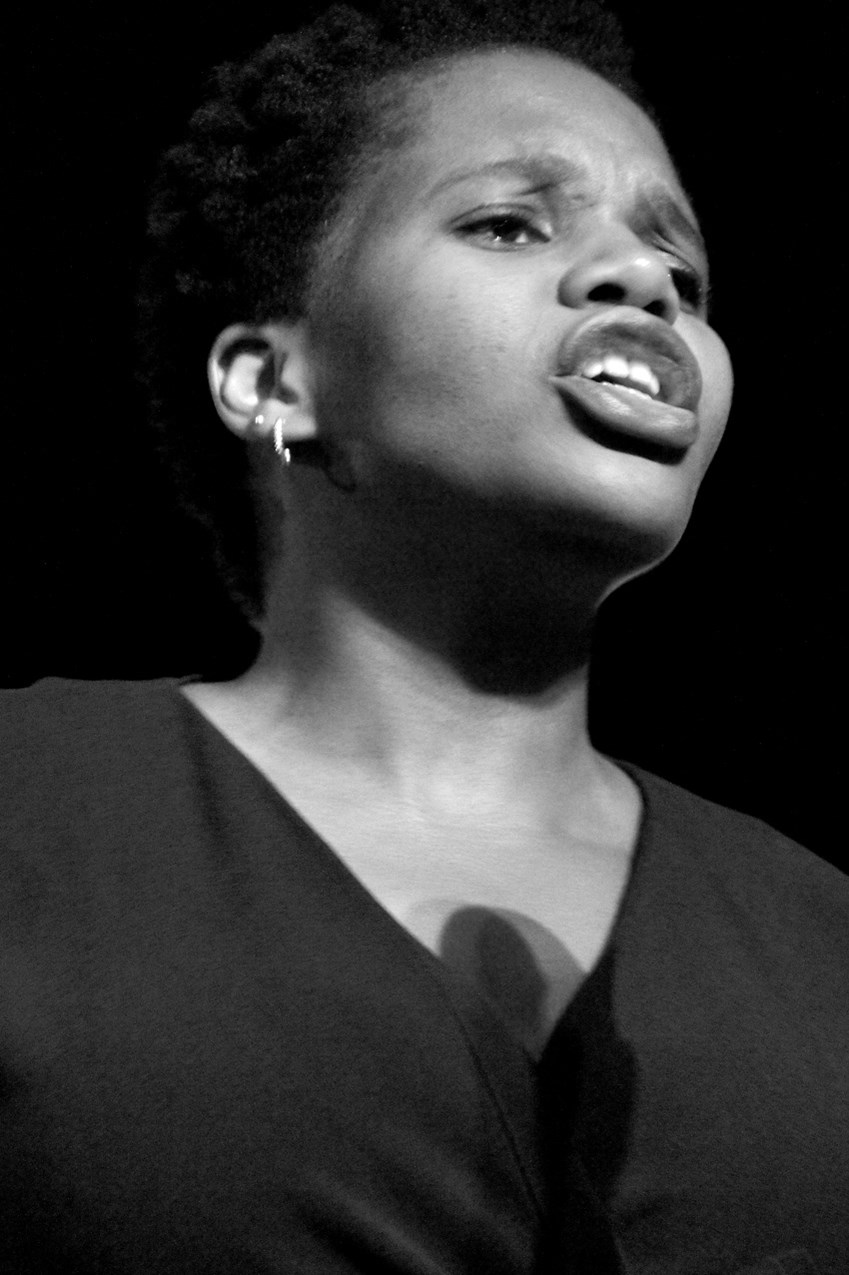 Ce We have a dream est d'ailleurs l'occasion idéale pour mettre pleinement en valeur toute la puissance de la voix de la chanteuse sud-africaine, une voix qui se partage entre véhémence véritablement incarnée, même dans la gestuelle (Four women de Nine Simone, They dance alone de Sting dédiée aux mères chiliennes) et émotion à fleur de peau (ce Uhuru, "pas encore libre", de la chanteuse africaine Leta Nbulu accompagné du seul tambour de Toni Vitacolonna).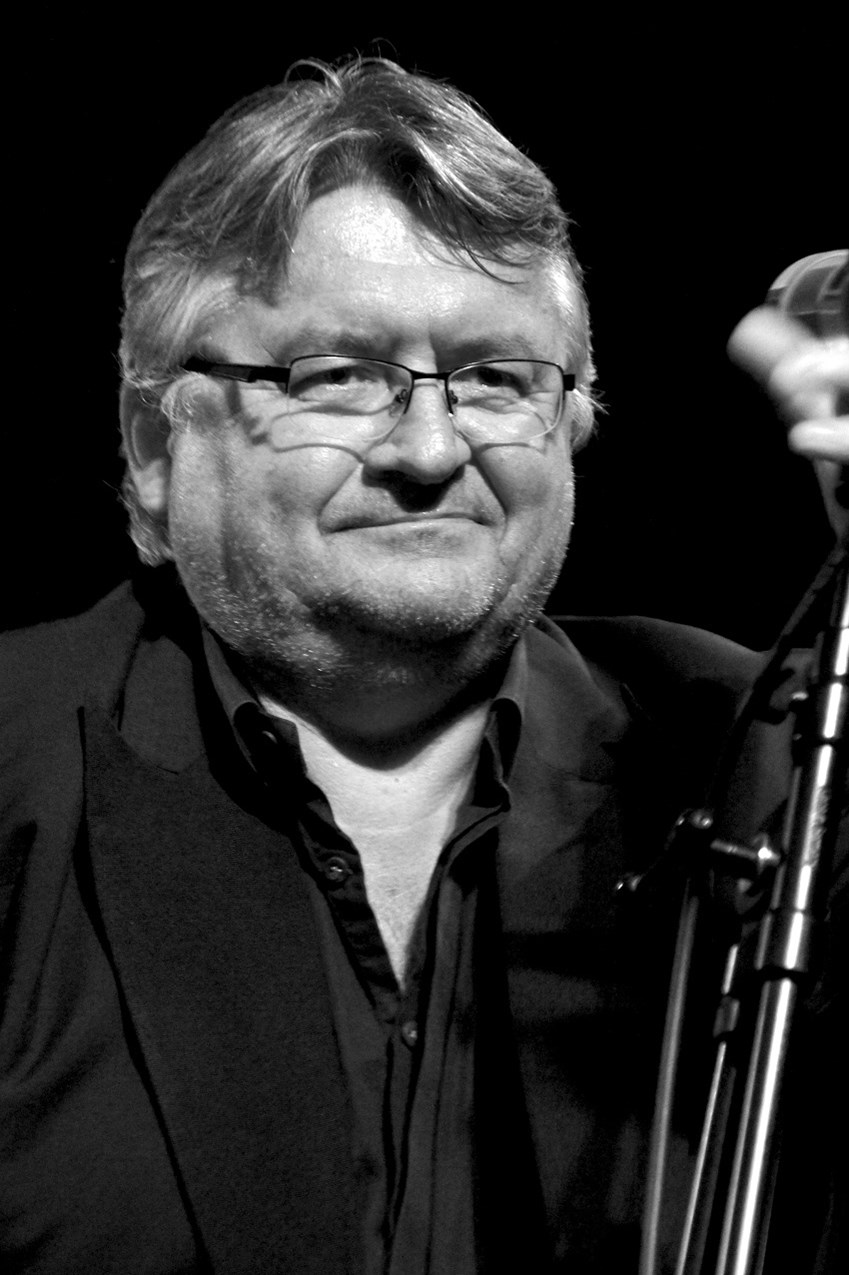 Pierre Drevet ©  Annie Boedt

L'intelligence aussi des arrangements consiste aussi à avoir varié la palette sonore du groupe, comme ce quintet très new-orleans réunissant saxo baryton, trompette, trombone, soprano et clarinette et avoir prévu de larges espaces pour les impros en solo (d'abord Bart Defoort, puis Pierre Drevet (Why), Nathalie Loriers (Big Ye de Joe Rllow taxi), Dieter Limbour (as) ou Frank Vaganée, le plus véhément, sur Someday we'll be free).
Après un vibrant et long tonnerre d'applaudissements et standing ovation, un court moment de dérision. It's not easy to be green de Joe Raposo: Kermit la grenouille qui se dit qu'il n'est pas simple d'être "vert" ici-bas. Les ségrégations sont multiples. Assurément, le point d'orgue de ce festival verviétois.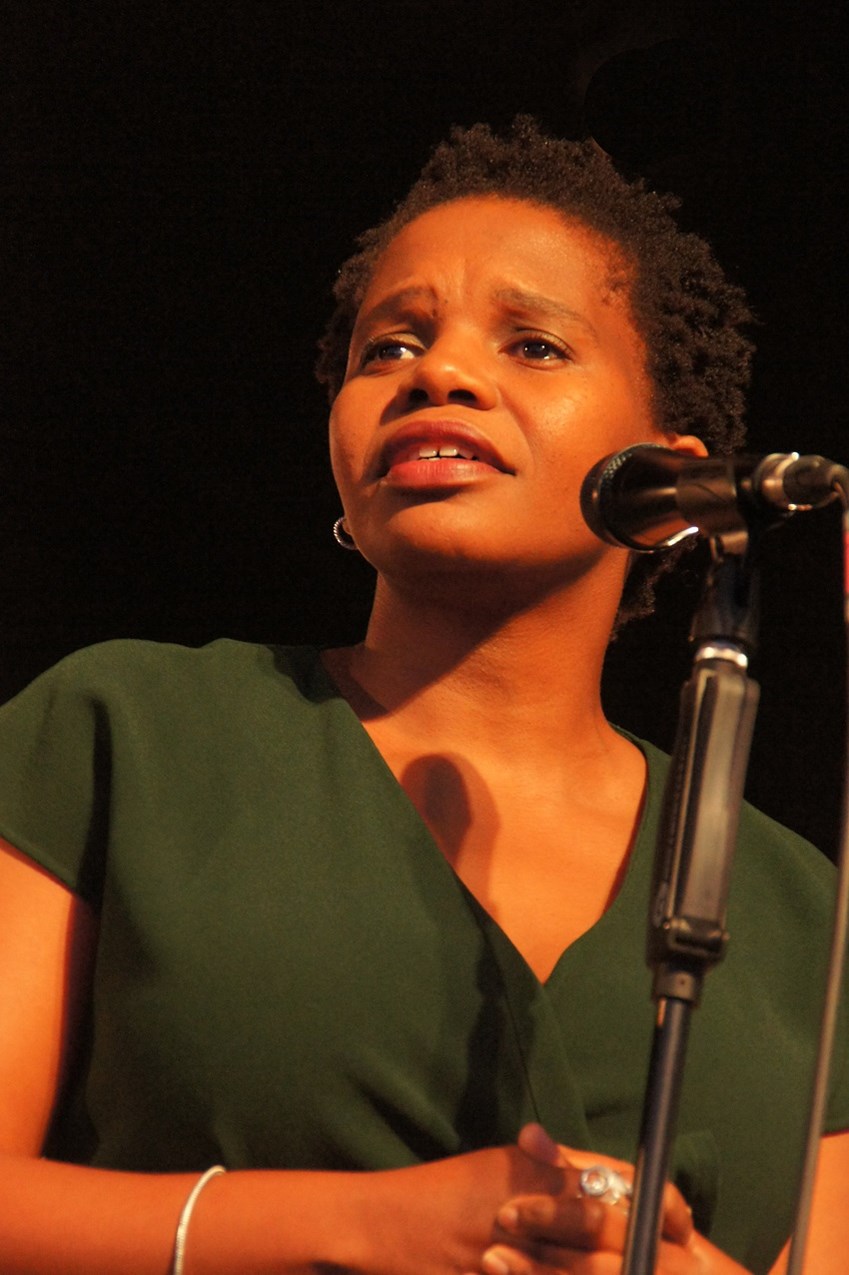 Texte © Claude Loxhay  -  photos © Annie Boedt