Théâtre de Liège: Elle(s) en scène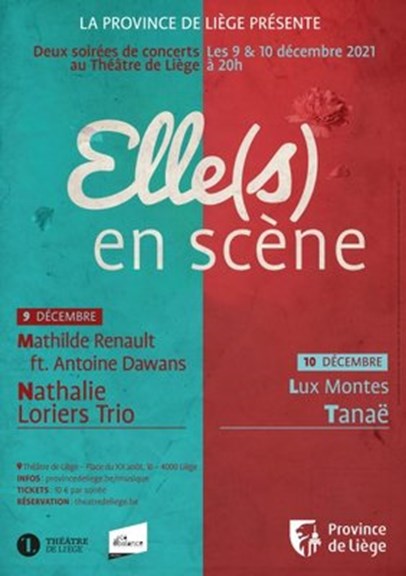 Belle initiative liégeoise que ce "Elle(s) en scène" destinée à mettre en évidence quelques-unes de nos musiciennes: non, la musique ne se conjugue pas qu'au masculin. Ce 9 décembre 2021, deux concerts dans la Salle de l'Œil Vert du Théâtre.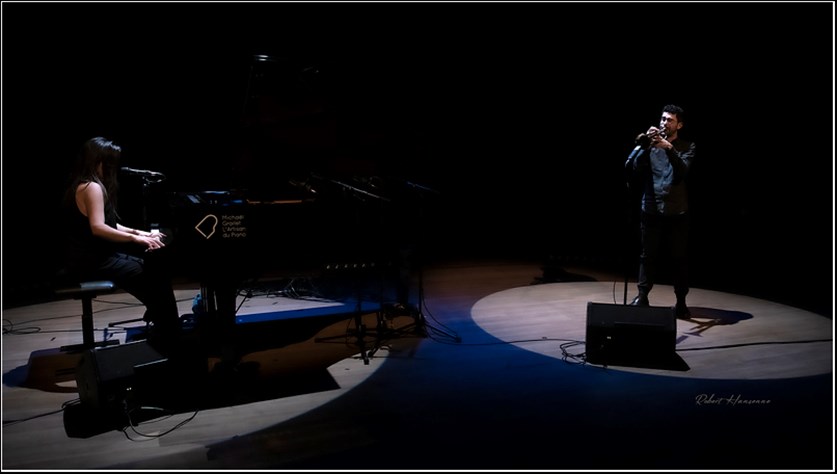 D'abord, Mathilde Renault en duo avec le trompettiste Antoine Dawans. On avait découvert la Stavelotaine, fille de Jean Christophe Renault, au seul piano: elle avait enregistré notamment un splendide album avec le saxophoniste suédois Jonas Knutsson ("Louana"), une musique baignée par la mélancolie scandinave et une certaine sérénité. Elle avait aussi formé un trio avec Janos Bruneel (cb) et Stijn Cools (dm). Par la suite, la jeune pianiste a découvert ses talents vocaux, dans un registre pop jazzy baigné par la même atmosphère de nostalgie.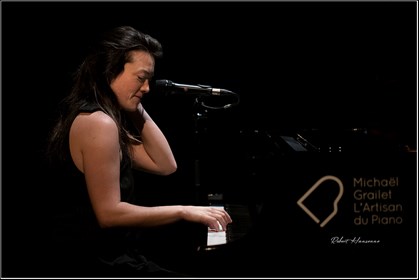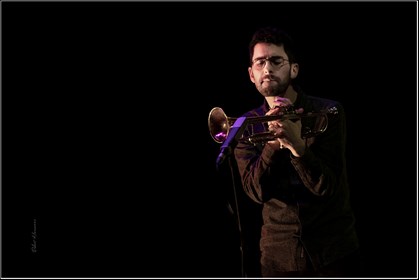 Au programme, des compositions originales, notamment plusieurs écrites par son père, lui aussi voué aux envolées lyriques, on passait d'un "Crazy Tango" dédié à sa tante à une valse composée pour la RTBF, avec trompette virevoltante. Le duo avec Antoine Dawans, ex-membre du Vivo Orchestra de Garrett List, fonctionne à merveille, évoquant à certains moments la complicité de Diederik Wissels avec Andreas Polyzogopoulos, mais ici pas d'effets électroniques (boucles, échos), rien que la trompette à nu, avec parfois une sourdine, pour se terminer parfois par un simple souffle. Belle ovation du public.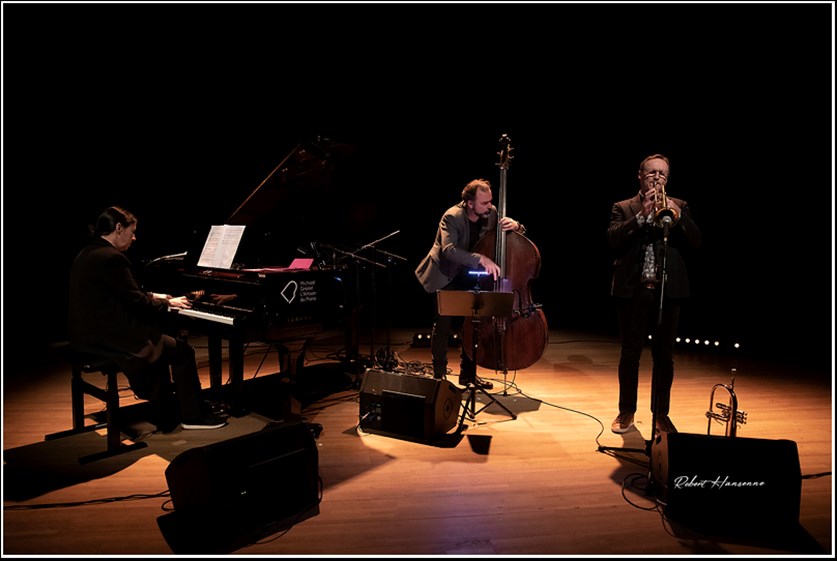 Acte second: le trio de Nathalie Loriers, non pas celui qu'elle forme depuis trois albums, avec la saxophoniste hollandaise Tineke Postma, mais une nouvelle formule avec Bert Joris, ce trompettiste qu'elle a croisé à maintes reprises au sein de Brussels Jazz Orchestra de Frank Vaganée (albums "Smoothe shake", "Sign and signatures", "Meeting colours" avec Philip Catherine) et avec, à la contrebasse, Sam Gerstmans qu'elle a croisé dernièrement pour l'album "Positive" du Positive Tentet mis en place par Michel Herr.



Un autre style, du lyrisme mélodique toujours mais aussi une fameuse dose de swing. Des compositions originales, notamment de Bert Joris, comme ce "Only for the honest" qu'il a gravé, en quartet, avec le pianiste italien Dado Moroni ou cet inédit "Lost in July", fruit d'un certain confinement, mais aussi une version très originale de "Round Midnight". Un bel échange entre trois solistes: envolées lyriques du piano, trompette virevoltante et bugle tout en douceur ("Only for the honest"), attaque ferme de la contrebasse en boucles tourbillonnantes. Une grande complicité.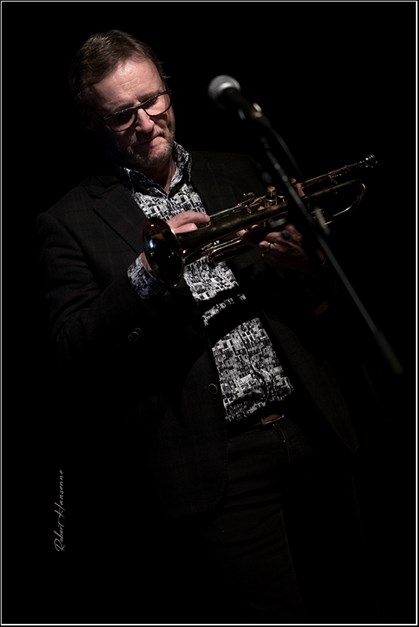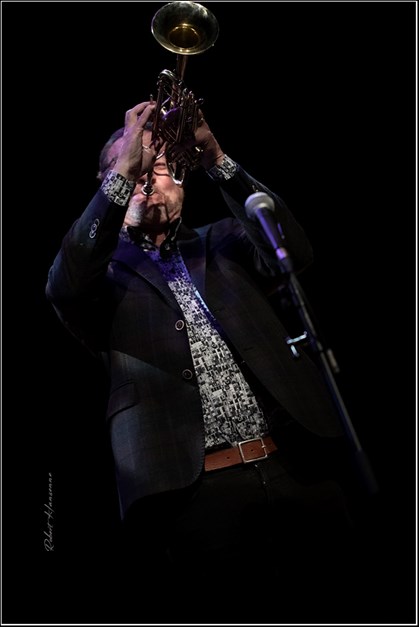 Un geste discret de Bert pour signaler qu'on arrive à l'heure limite, Nathalie n'en n'a cure: elle annonce un dernier thème. Salves inextinguibles d'applaudissements et rappel placé sous le signe de son dernier album Le temps retrouvé, celui à qui musiciens comme public aspirent pour cet art "essentiel" qu'est la musique.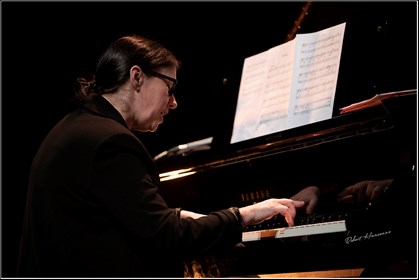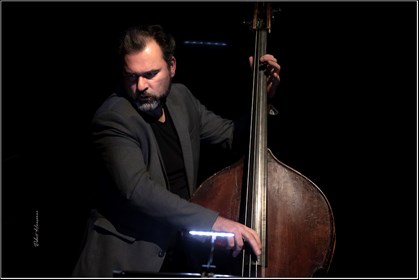 Texte © Claude Loxhay  -  photos © Robert Hansenne
Une collaboration JazzMania / Jazz'halo