Johan Clement Trio featuring Deborah Carter (1)
C.C. Ans, 4 oktober 2019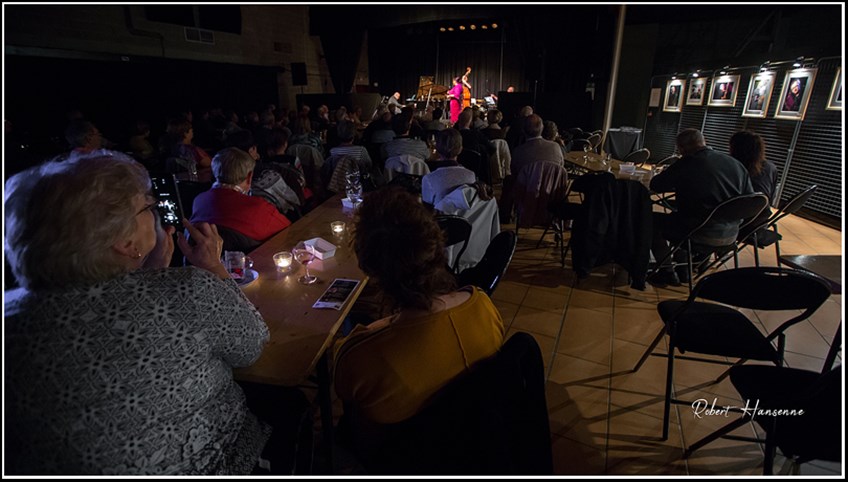 Vendredi 4 octobre 2019, le C.C. Ans, qui accueillait une belle exposition de Robert Hansenne, saluait le retour de Johan Clement, un des habitués de Jazz Al'Trappe.
Admirablement entouré par Bart De Nolf  (le contrebassiste fétiche de Sadi mais aussi du pianiste français Jean-Marie Machado et du saxophoniste anglais Andy Sheppard) et par Luc Vanden Bosch (batteur du trio de Phil Abraham), le pianiste hollandais fait preuve d'une maîtrise technique totale et d'un sens aigu du swing, comme le montre son album Some other time.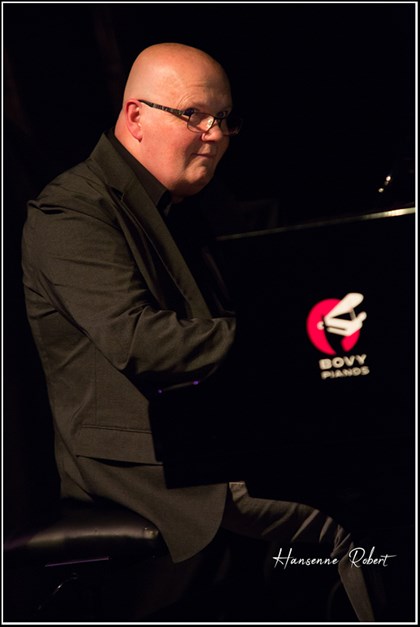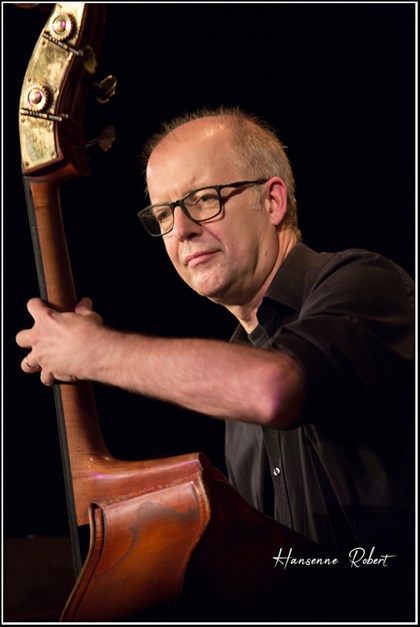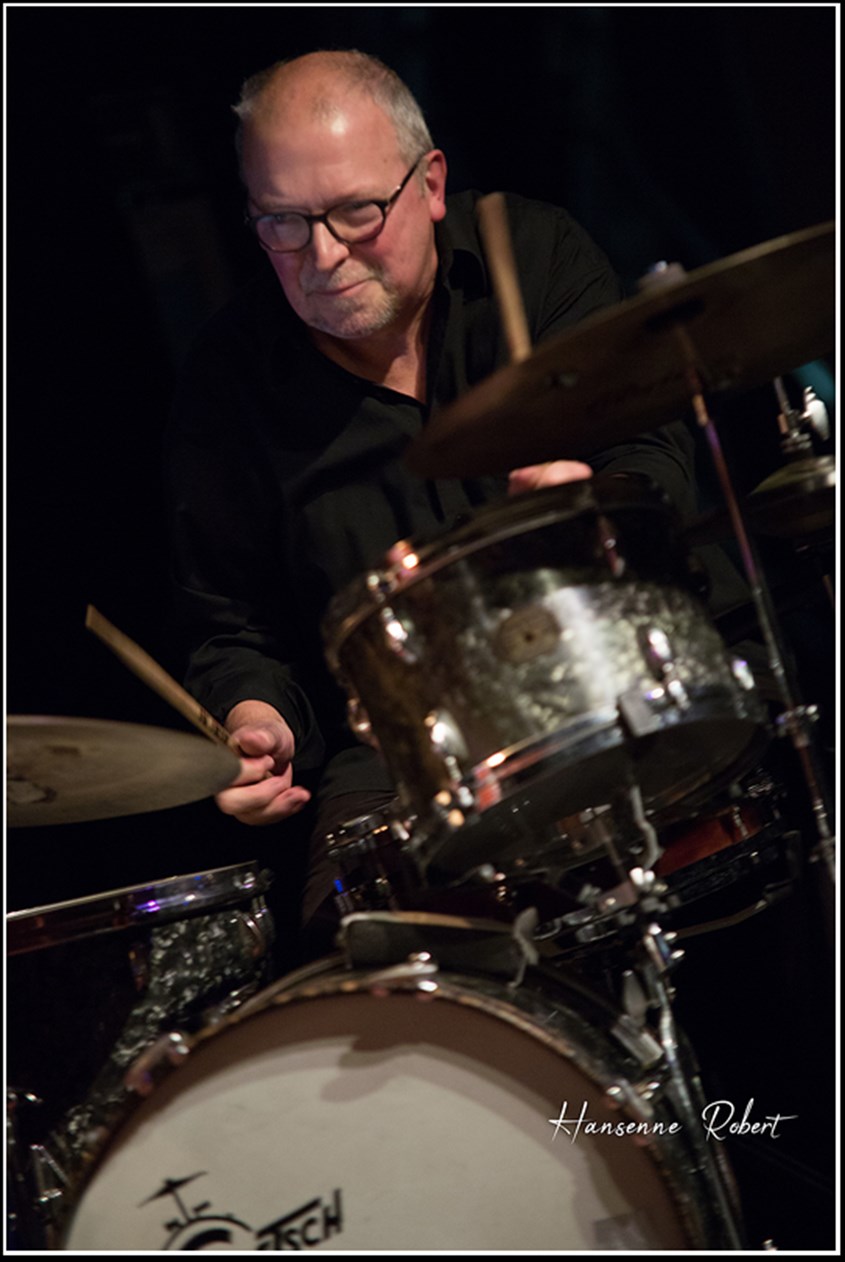 Mais il est aussi l'accompagnateur idéal pour une chanteuse. Après avoir accompagné Deborah Brown et Mandy Gaimes (album Live at the Music Village), il offrait un bel écrin rythmique et mélodique pour la voix de Deborah Carter, chanteuse américaine qui s'inscrit dans la plus pure tradition du jazz vocal.
Après une introduction du trio, elle entame le concert par le classique Autumn Leaves.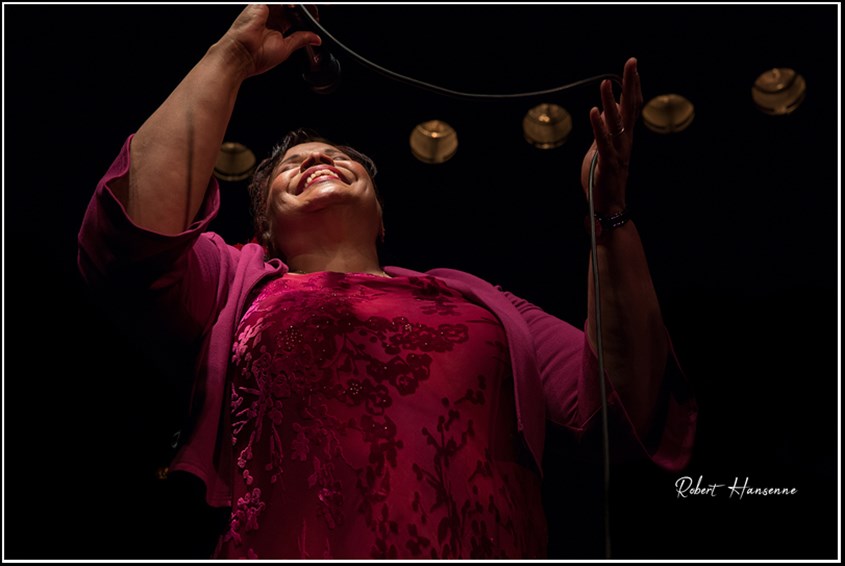 Suivront des standards de Broadway ou un bel It might as well be spring et, dans un "titre-hommage", elle cite "ses" grandes figures du jazz: Basie, Ellington, Coltrane, Corea et George Benson. Mais elle peut aussi bien interpréter People de Barbara Streisand ou une composition de George Harrison, son "Beatles préféré": elle a d'ailleurs dédié un hommage au groupe anglais au travers de l'album Day Tripper.
A noter deux beaux passages en duo, l'un avec la contrebasse véloce de Bart De Nolf, l'autre avec le jeu tout en finesse de Luc Vanden Bosch.
A la fin de ce concert sponsorisé par Beobank, en rappel, une version rythmée de Smile, le classique de Charlie Chaplin. Le public est conquis.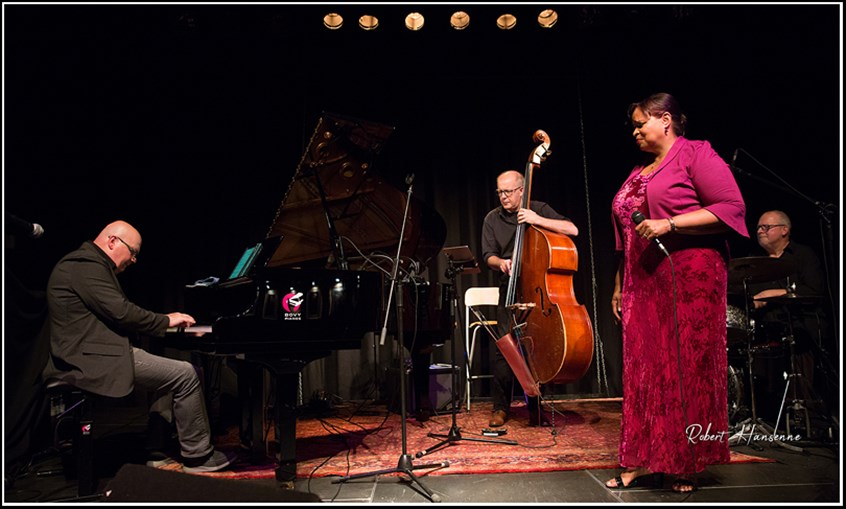 Texte © Claude Loxhay  -  photos © Robert Hansenne