Jazz op het plein: Kim In The Middle
C-mine Genk, 17 juli 2019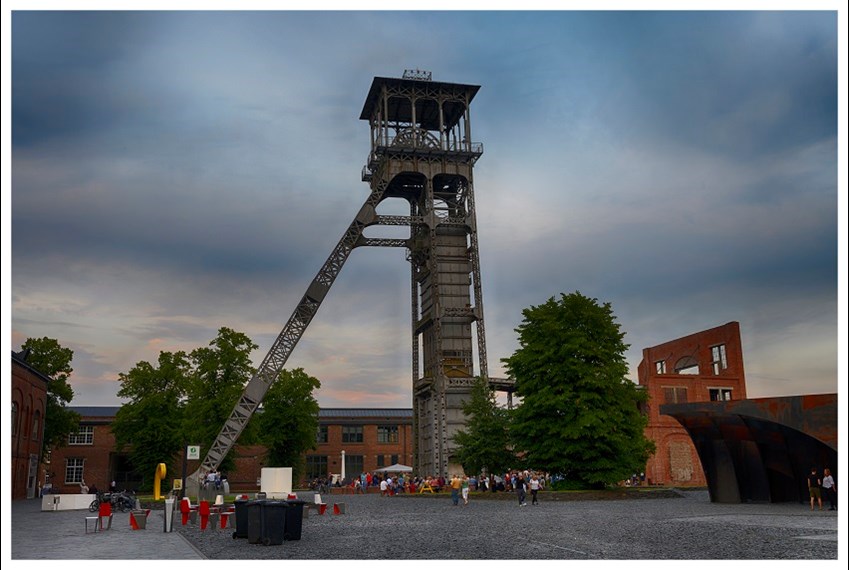 Op 17 juli stelde Kim In the Middle zijn derde cd voor, onder het schachtblok van C-Mine, in Genk. Kim In the Middle is de groep rond jazzzangeres Kim Versteynen, en die derde cd heet 'The 7 Year Itch', omdat hij zeven jaar ná de allereerste komt: dat schijnt de periode te zijn waarna mensen een aantal dingen in vraag stellen. Zo ook zangeres Versteynen, blijkbaar; maar gelukkig echter heeft ze ook veel behouden!
Het repertoire van Kim In the Middle blijft een eigenzinnige keuze van jazz standards, popklassiekers, Braziliaans, onverwachte cross-over, en (deels) eigen werk van Versteynen. Passeerden de revue: Summertime, The Man With The Child In His Eyes (Kate Bush), E Com Esse Que Eu Vou, Les Berceaux (van Gabriel Fauré!), en het onverwacht poppy 'Brief' - met tekst van Versteynen, en muziek van de Italiaanse accordeonist Renzo Ruggieri.
De vrije benadering van dat diverse materiaal, Kims klemtoon op interactie en improvisatie, en de ruimte die ze genereus geeft aan haar medemuzikanten, verzekeren haar positie als 'echte' jazzzangeres. Het talrijk opgekomen publiek heeft daar duidelijk geen moeite mee: zelfs de volledig vrije groepsimprovisatie in 'Bleke Lach' (een compositie van Eberhard Weber, met tekst van Versteynen) wordt onthaald op een (wat aarzelend) applaus.
Tekst en foto's © Jeanschoubs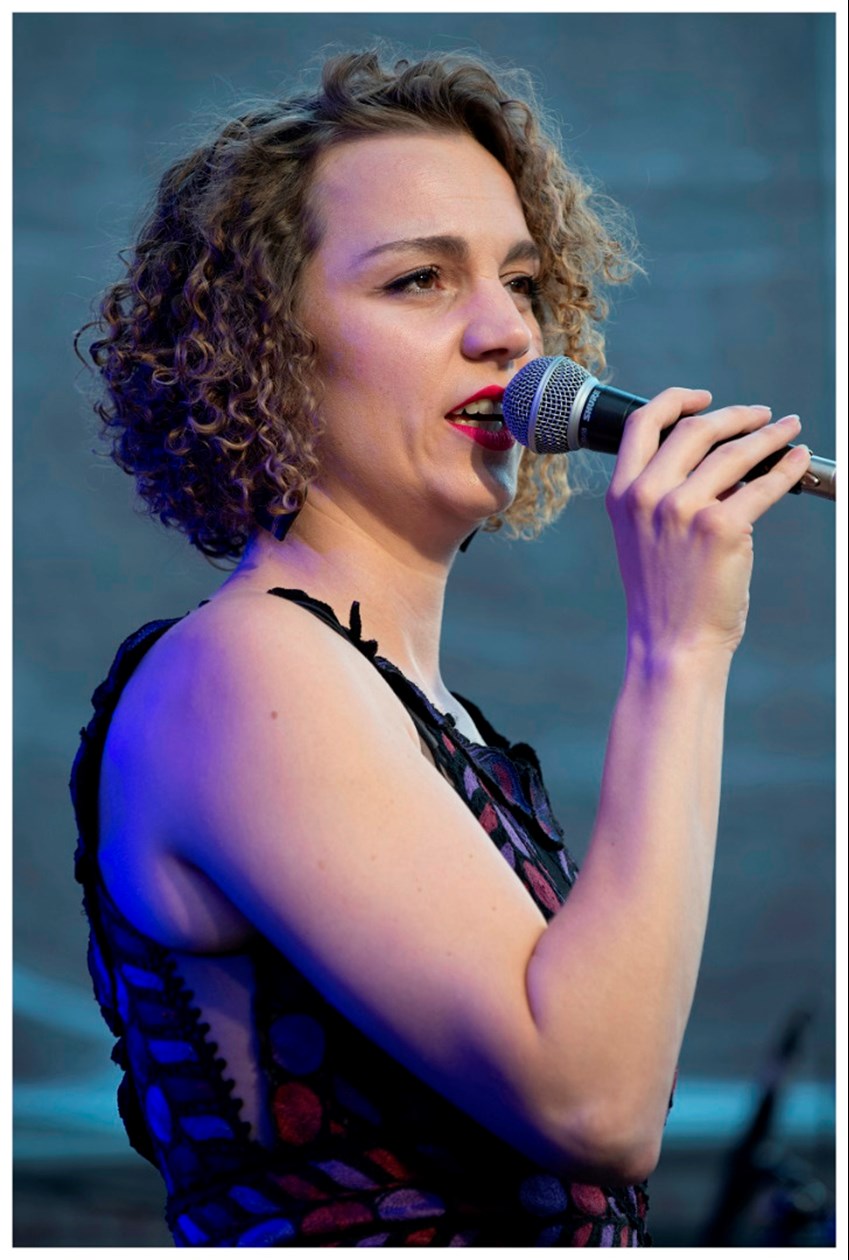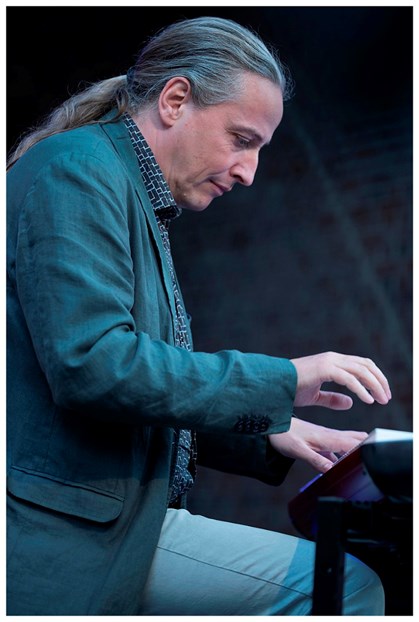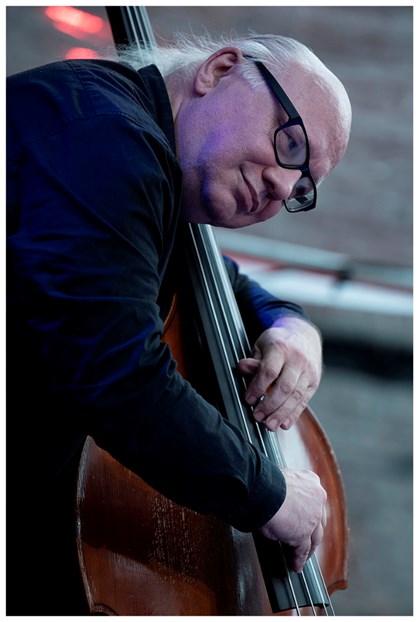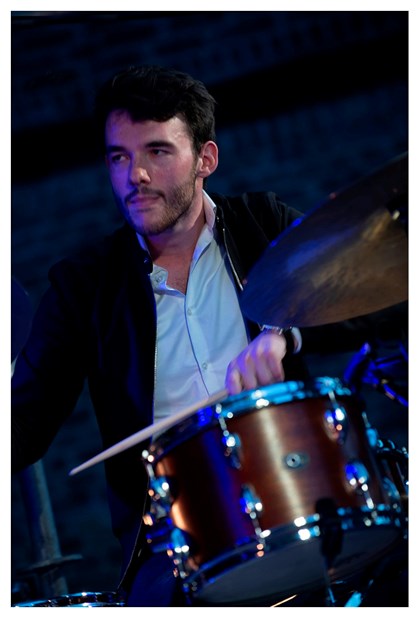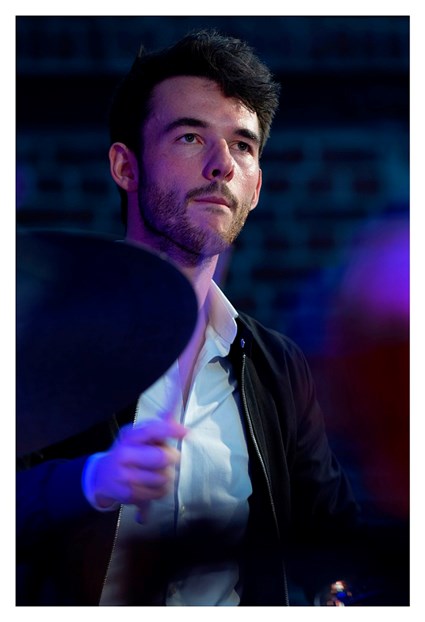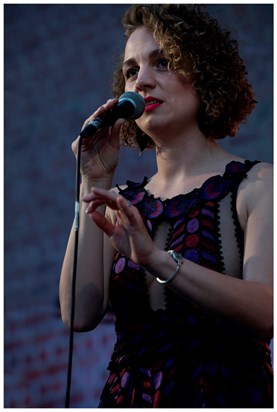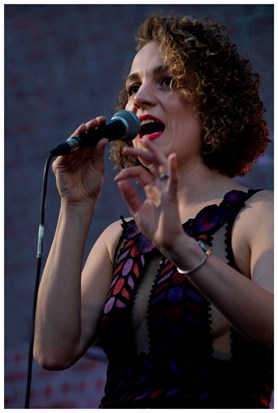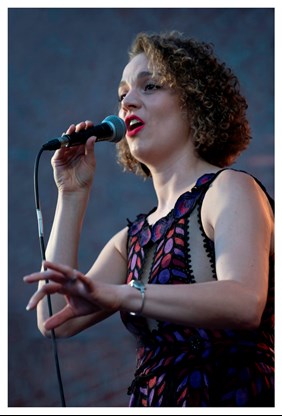 Bezetting:
Kim Versteynen, zang
Arne Van Coillie, toetsen
Flor Van Leugenhaeghe, contrabas
Gert-Jan Dreessen, drums