Gary Smulyan Quintet LIVE
Pelzer Jazz Club Liège, le 9 octobre 2019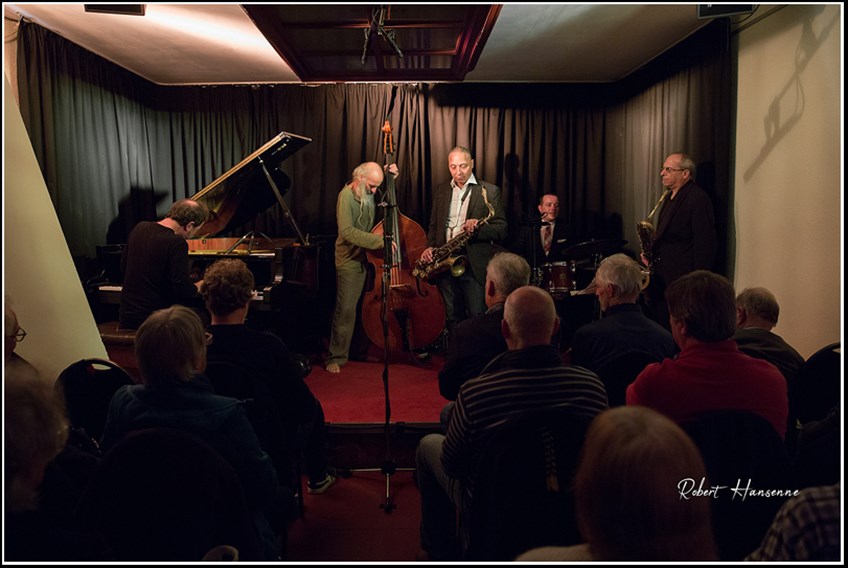 Mercredi dernier, concert de haut vol à Liège avec un quintet réunissant de vraies légendes du jazz.
Au saxophone baryton, l'Américain Gary Smulyan qui a été membre de grands big bands: Woody Herman, Mel Lewis, Dizzy Gillespie. Souvent sacré, et encore cette année, "meilleur saxophoniste baryton" par Downbeat,, il a joué avec Chet Baker, Lee Konitz ou Jimmy Knepper. Là où Gerry Mulligan avait opté pour un jazz "cool", avec une prédilection pour les ballades mélancoliques comme My funny Valentine, Gary Smulyan, à l'image de Pepper Adams ou Harry Carney, opte pour une attaque beaucoup plus vigoureuse et des tempos échevelés.
Au saxophone ténor, Ralph Moore qui a quitté sa Grande-Bretagne natale pour gagner le Berklee College de Boston et mené une carrière internationale avec des musiciens comme Freddy Hubbard, Horace Silver, Dizzy Gillespie ou Kenny Barron.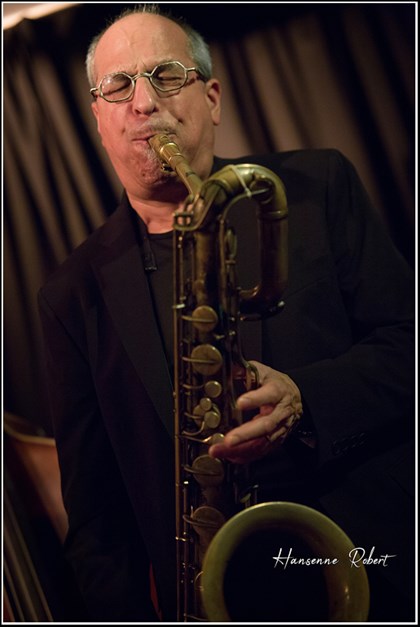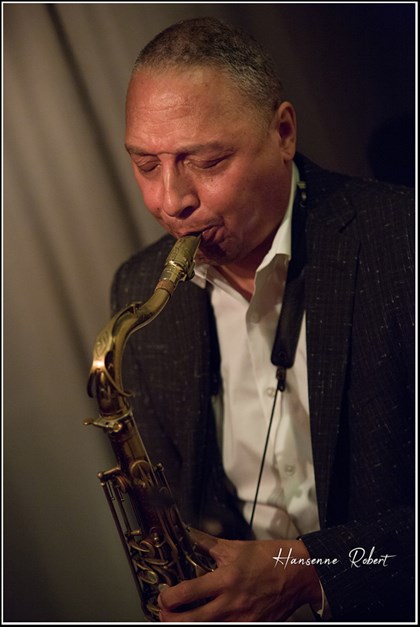 Au piano, le Parisien Olivier Hutman qui a croisé la crème du jazz français d'Eric Le Lann à Barney Wilen mais aussi des Américains comme Tom Harrell, Steve Grossman, Pepper Adams, la chanteuse Denise King (album No Tricks) ou Rick Margitza (par exemple lors du Jazz à Liège de 2009), bref l'assurance d'un sens inné du tempo, quelque part entre Tommy Flanagan et Mc Coy Tyner.
A la batterie, l'Autrichien Bernd Reiter qui a croisé Olivier Hutman à différentes reprises, mais aussi  Steve Grossman et impose un tempo d'enfer.
A la contrebasse, sans ampli ni micro, le Suisse Stephan Kurmann qui a croisé Chet comme Lee Konitz et fondé à Bâle le club Bird's Eye où le quintet a enregistré l'album Bird's Eye Encouter, clin d'œil à The Encounter de Pepper Adams avec Zoot Sims.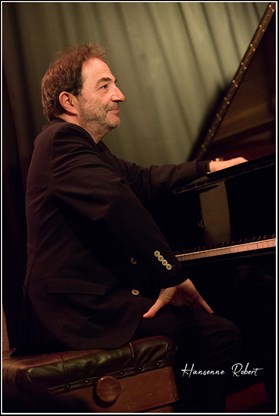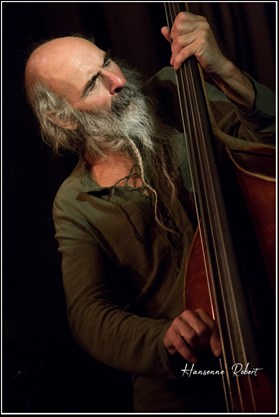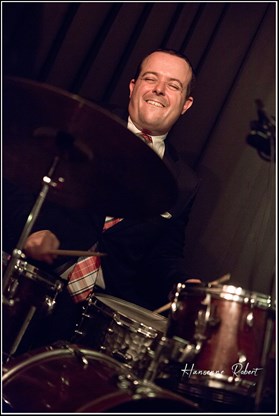 Au répertoire, des compositions de Pepper Adams, Joe Henderson, Tommy Flanagan, Hank Mobley mais aussi un Body and soul fiévreux, avec un passage baryton/batterie en duo et, pour reprendre l'expression inventée par André Francis, des solos absolus de ténor puis baryton.
Mais aussi des ballades comme Laura que Mulligan aimait jouer ou ce My one and only love choisi par Coltrane pour son album Ballads.
Un concert généreux avec des musiciens visiblement heureux d'être là, dans cette maison hantée par Chet ou Dave Liebman.
© Claude Loxhay