BMC Budapest 2008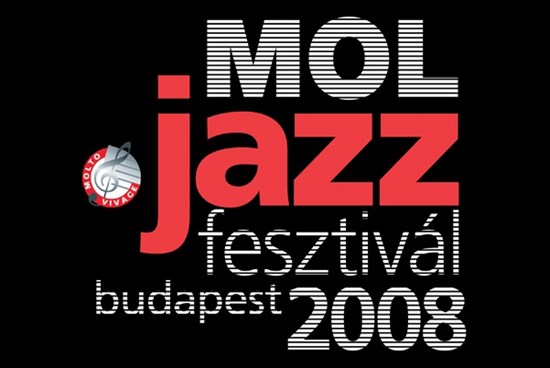 BUDAPEST MUSIC CENTER
Hungarian jazz on the World map!
Trombonist and music teacher László Göz started on May 24, 1996 the Budapest Music Center which aim it was to make international promotion for the Hungarian music.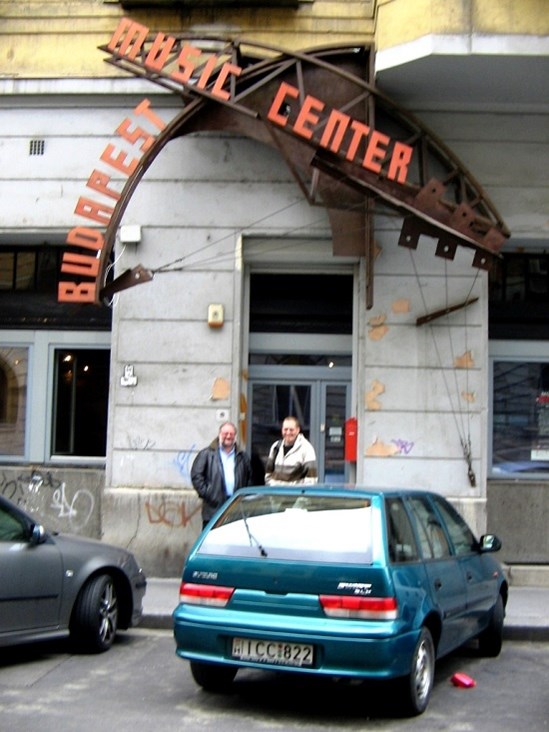 Two years later the BMC label arised, with besides an amount of classical (Bartók, Kódaly) and contemporary composers (György Ligeti, György Kurtág en Péter Eötvös) also attention for the proper jazz musicians. The BMC also organizes concerts and every year the MOL jazzfestival (the 6th edition just ended) and they build out the Music Information Center as an extended database (data on musicians, books and partitions) that also is available in English. In 2009 all activities will be moved in a new building, the Music Forum. Here they will have a recording studio and jazz club. The financing of all these projects comes from subventions and sponsoring and especially from the return of the major events they organize for large companies.
The main activity though is the label with its, 'till now, almost 140 CD releases (61 of them are jazz albums) who have a world wide distribution and get excellent reviews. A lot of attention goes to the art work. From the start the world renowned architect Gábor Bachman is responsible for the (sometimes) obstinate lay-out. They are the perfect eye catcher. BMC takes extremely well care for the liner notes because they stay an important source of information.
In the jazz section BMC executive producer Tamás Bognár, from time to time invites renowned guests as Archie Shepp (on the beautiful CD 'Hungarian Bebop' from the Mihály Dresch Quartet), Hamid Drake (on the sublime 'Climbing The Mountains' from Viktor Tóth), David Liebman, Charlie Mariano, Palle Mikkelborg and our Laurent Blondiau (on 'Unit – Time Setting' and 'Alban Darche – Trumpet Kingdom').
Until mid October György Wallner was the driving force behind the international relations and promotions. This compelling person succeeded in a relatively short period to put the label on the international map. It has an efficient distribution in 20 countries (a.o. USA, Canada, Japan, France, Benelux, …). He also was responsible for the fact several festivals and clubs outside Hungary booked Hungarian musicians. On Jazz!Brugge 2008 the duo Béla Szakcsi Lakatos (piano) and Miklós Lukács (cymbalon) gave a brilliant concert. The same combination can be listened at the wonderful CD 'Check Out, Igor' (BMC/Codaex). Two musicians are well documented on the label: guitarist Gábor Gádo and singer/saxophonist/flutist Gábor Winand. These all-round musicians feel exceptionally wonderful in many different combinations. A while ago Winand went into the studio with Dutch trumpeter Eric Vloeimans and Cuban pianist Ramón Valle. Gádo, who lives for quite some time in Paris, regularly works together with double bassist Sébastien Boisseau (the French Joe Fonda), reed players Mathieu Donarier and Christophe Monniot and trumpeter Frank London. A musician we may not fail to follow is without any doubt reed player Viktor Tóth. He just recorded a new CD at the Take Five Jazzclub (Budapest). Once again he has the versatile drummer Hamid Drake and double bassist Mátyás Szandai as his companions. We attended a live session and heard sparkling, adventurous jazz. An album not to miss! Kornél Zipernovszky now replaces György Wallner. We are confident he will develop the BMC further.
Jos Demol, September 2008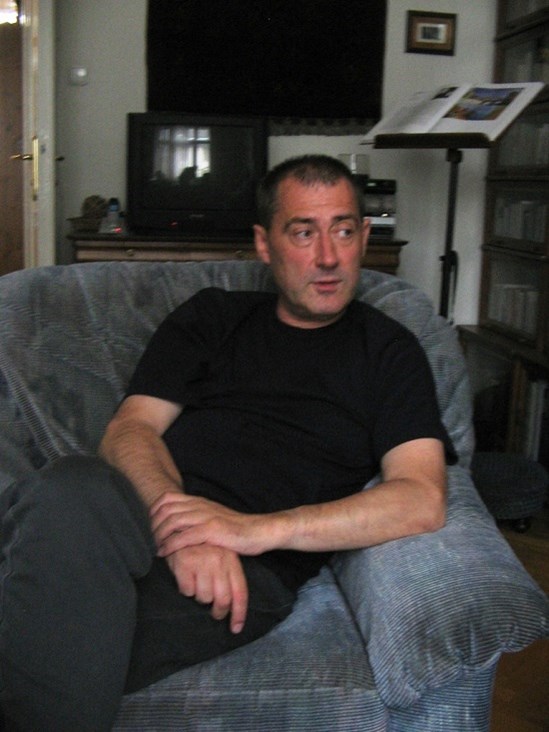 György Wallner