10th Festa do Jazz di São Luiz - Teatro São Luiz, Lisbon, 31.03 - 01.04.2012

The legendary fado singer, Amalia Rodrigues, already sang out her love for Lisbon. And yes it's a wonderful, authentic city: splendid architecture and art, great food and wines, and of course fado. But there's also a lively jazz scene. It's the home from one of the most creative jazz labels – Pedro Costa's Clean Feed – and from one of the oldest Portuguese jazz clubs – Hot Clube de Portugal that started in 1948.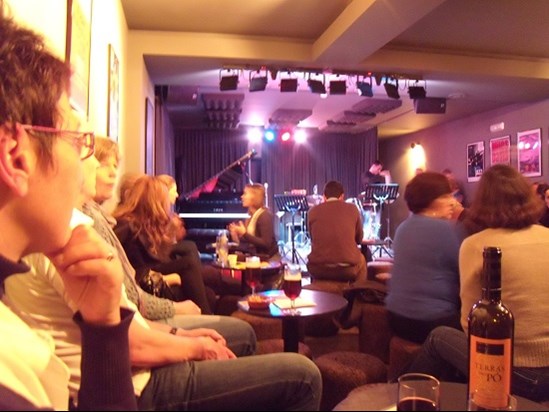 © Jos Demol
At the eve of the 10° Festa do Jazz do São Luiz, Luis Hilário invited us in his recently reopened jazz club for the concert of the Lusitália Quartet with the always exciting double bass player Carlos Barretto. It's striking how many great bass players come from Portugal. Last year we heard Carlos Barretto and Hugo Carvalhais (with his splendid Nebulosa project) and this year Carlos Bica, Hugo Antunes and Nelson Cascais. But in the cellar studio of the São Luiz Teatro the focus was on the pianists.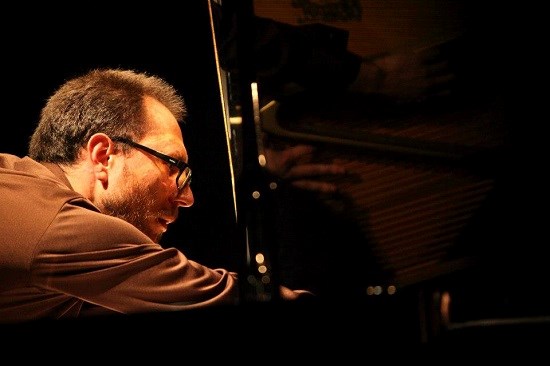 Pianist/composer/arranger Filipe Raposo just released his remarkable first CD "First Falls" (Movieplay) and his trio with Carlos Bica and drummer Carlos Miguel was one of the highlights of the festival. His music is characterized by strong melodies. Sometimes he's adapting compositions from Bach, Schubert or Händel (theme from Kubrick's 'Barry London'), but he works them out that they fit in his own soundscape which is influenced by tradition and contemporary music. With Bica and Miguel he had a dream team, real poetry in motion!
Another talented pianist is the Italian Giovanni Di Domenico who was joined the next day by double bassist Hugo Antunes and drummer João Lobo. Di Domenico performed all over the world in very different contexts: modern jazz, free improvisation, and experimental rock. Cornettada played an extraordinary set influenced by the spirit of Ornette Coleman. They also interpreted the Beatles tune 'For No One' in a wonderful way.

© Jos Demol
The music of the Luis Figueiredo Trio with Nelson Cascais and drummer Bruno Pedroso sometimes was South-African inspired, others were rather lyrical. They recently released the nice CD "Manhá" on JACC Records. Luis Figueiredo studied at the Hot Clube de Portugal, under Filipe Melo, Bernardo Moreira and Bruno Santos, and later Mário Laginha. Since 2004, he has been performing both solo as well as in different ensembles, within classical and improvised music. Nelson Cascais teamed up with Avishai Cohen, Rick Margitza, Maria João, Mário Laginha, Jerome Richardson, Perico Sambeat, Bernardo Sassetti, Jorge Pardo, Antonio Faraó, and Maria Schneider, Last year's edition of the Jazz Festa he proposed his Cd "The Golden Fish". Bruno Pedroso plays with Zé Eduardo and Abe Rábade. He's the stimulating backbone of the trio.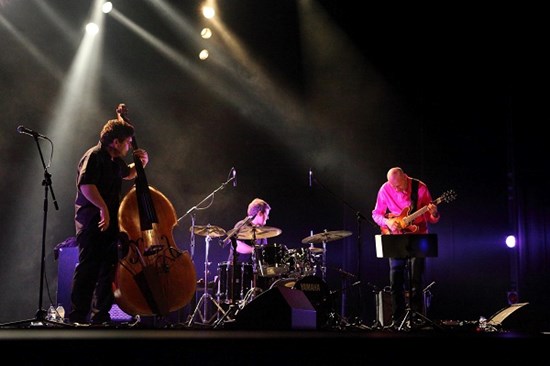 Carlos Bica & Azul probably gave one of the best concerts I attended this past year. There's definitely a trio on stage. The interplay between these three musicians is not so unusual, they already play for almost two decades together. Carlos Bica, the colorful guitarist Frank Möbus and drummer Jim Black demonstrate a song-based approach with finesse, energetic fills but always subtly dosed. We witnessed a band that enjoys playing together. Frank Möbus's well structured solos, Jim Black's sometimes frantic, then melodic playing, and Carlos Bica's warm sound made us forget time.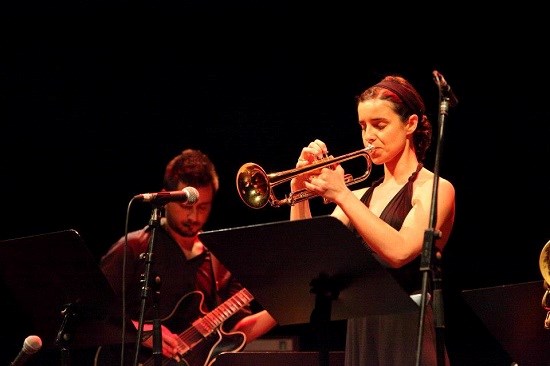 "Devil's Dress" (TOAP) is the 2011 debut of the adventurous Susana Santos-Silva Quintet. Trumpeter Susana studied in Porto and Rotterdam (Codarts ) where she worked with Eric Vloeimans and Jarmo Hoogendijk. Her sound reminds me at Ron Horton and Freddie Hubbard. The band brings a mix of free jazz, fusion and rock. This is more than exciting music.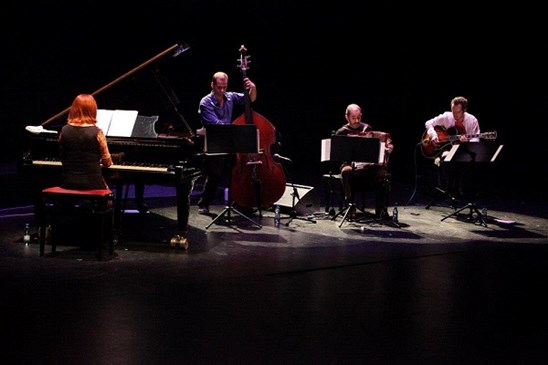 Cine Qua Non only started in Spring 2009 and although pianist Paula Sousa, accordionist João Paulo Esteves da Silva, guitarist Afonso Pais and double bassist Mário Franco all are composers, the concert was coherent, well balanced and enjoyable. Guitarist Pais studied at Berklee (Boston) and Mannes (NYC) and he's very influenced by Brasilian music. João Paulo is a versatile musician and he also works with Carlos Bica (Materia Prima), Cristina Branco, Zé Eduardo and Michael Riessler. Mário Franco also performs with Bernardo Sassetti and Alexandre Frazão. Paula Sousa started in pop bands and only started playing jazz in this new millennium (studied at Berklee). She's a great soloist and her CD "Nirvanix" (JACC Records) is certainly worth checking out.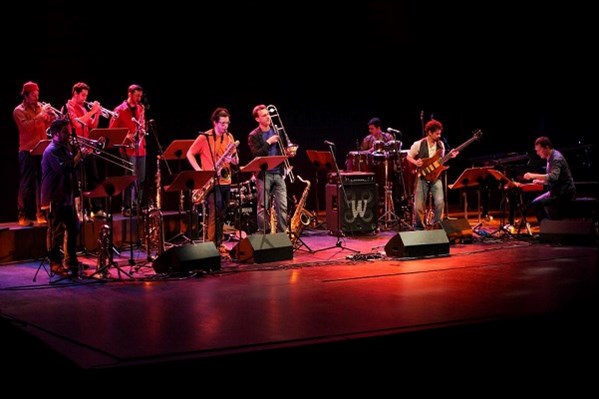 For us the Tora Tora Big Band closed the festival and they were the cherry on the cake. Funky music with different influences: Cuban and Balkan music, and even reggae vibes. Tora Tora Big Band is feel good music from the highest level. Check out their double CD "Tora Tora Cult" on the MOB label.
This 10th edition of Festa do Jazz do São Luiz was a success and a wonderful showcase to promote Portuguese jazz in its different facets.
Jos Demol, May 2012
Photos © Sons da Lusofonia