JazzCity Records special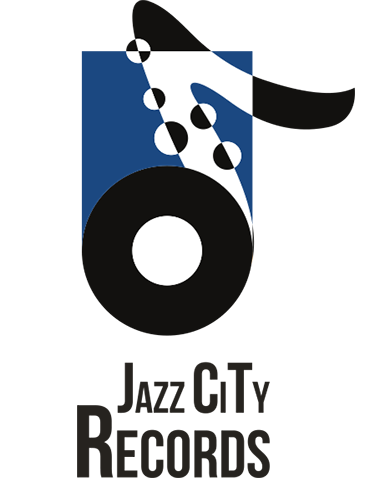 Various
JazzCity Records
Het nieuwe Italiaanse label JazzCity Records specialiseert zich vooral in (her)uitgaven waarbij een classic jazz sound de regel is. Een goede zaak voor de liefhebbers blijkt uit deze vier recente releases.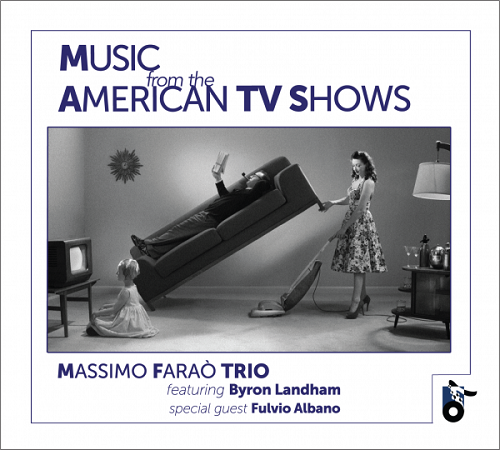 Massimo Faraò Trio – Music From The American TV Shows

Heel wat soundtracks voor tv-reeksen uit de jaren zestig en zeventig hebben een onderliggende jazzreferentie of vormen ideaal basismateriaal om te improviseren. Het Massimo Faraò Trio maakt hier gretig gebruik van. Een aantal tunes herken je van bij de eerste noten, bij andere houdt het trio er eerst even de spanning in vooraleer ze de overbekende intro of het centrale thema inzetten. Befaamde deuntjes naast minder voor de hand liggende keuzes maar telkens gebracht in gepaste zwart-witstijl. Ze slagen er zelfs in de groene krachtpatser ('The Incredible Hulk') en The Fonz te doen swingen ('Happy Days'). TV nostalgia in een jazzkleedje.
Voor wie het tekenwerk apprecieert van Nat Reed en gek is op de "atomic" en "googie" stijl is dit een absolute goudmijn. De originele opname dateert van 2014.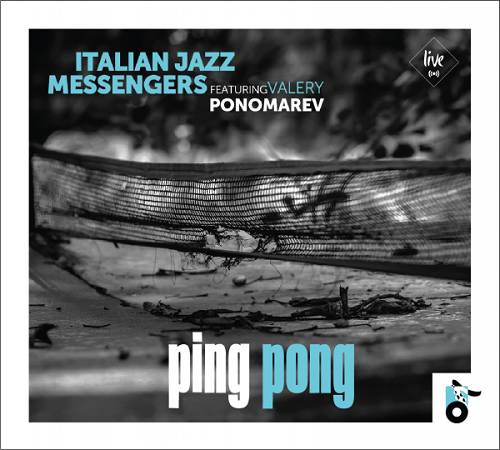 Italian Jazz Messengers - Ping Pong

Tenorsaxofonist en oprichter van Jazz City Records Fulvio Albano en zijn sextet houden duidelijk van old school jazz. Met deze 'Ping Pong' eren ze de erfenis van Art Blakey en diens Jazz Messengers aan de hand van nummers die meer dan regelmatig op de setlist stonden. Vier composities van Wayne Shorter ('Backstage Sally'!), eentje van Cedar Walton en klassiekers van Bobby Timmons ('Moanin'') en Benny Golson ('Blues March'). In de rangen van het sextet horen we trompettist Valery Ponomarev die vier jaar in dienst was bij Blakey. Blues, swing, soul en bop à gogo en een vintage sound die reikt van Lester Young via J.J. Johnson tot Horace Silver. Een live opname van 16 juli 2011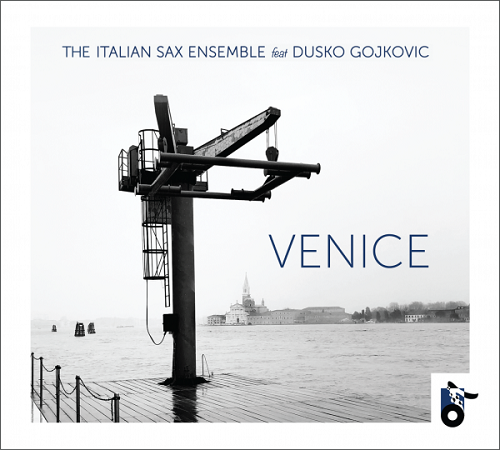 The Italian Sax Ensemble - Venice

Een grote bezetting voor een aantal tracks met het Chamber Music Orchestra en wederom Fulvio Albano die alles centraliseerde. De cd-titel komt van de Roger Vadim-film 'Sait-on jamais…/No Sun in Venice' waarvan het thema gecomponeerd werd door John Lewis (Modern Jazz Quartet). Vijftien nummers in totaal voor een zeventig minuten muziek. Stijlvol gearrangeerd en georchestreerd zoals in het gouden tijdperk van Duke Ellington en Oliver Nelson maar ook Billy May en Arthur Murray. Op het repertoire klassiekers als 'Prelude To A Kiss', 'April Skies', 'Waltz For Debby' en 'Tickle Toe' (!). De originele opnamen zijn van 22 juli 2010 en 30 april 2012.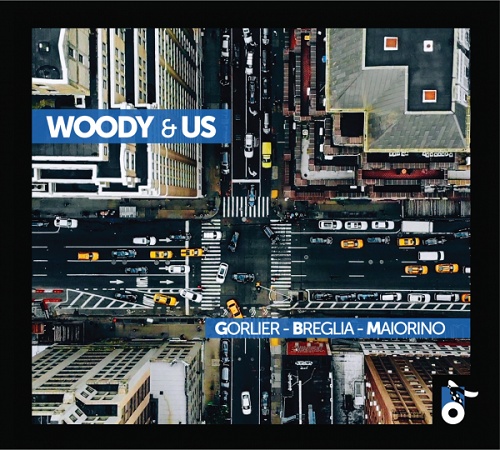 Gorlier-Breglia-Maiorino – Woody & Us

Niet Woody Herman maar Woody Allen en dat is in deze reeks natuurlijk een schot voor open doel. Allen zelf is jazzklarinettist en de soundtracks van zijn films zitten boordevol jazz. Het Italiaanse trio Fabio Gorlier (piano), Marco Breglia (drums) en Alessandro Maiorino (contrabas) blijft mijlenver af van de dixieland en New Orleans-stijl maar houdt het bij swing, bop en ballads met een vleugje latin. Een buitenbeentje in de catalogus van JazzCity door de toch wel meer moderne aanpak dan de overige releases maar het patina is er ontegensprekelijk. Met filmmuziek uit onder meer  'Everything You Always Wanted To Know About Sex *But Were Afraid To Ask', 'Bananas', 'Sweet And Lowdown' en natuurlijk 'Manhattan' maar tevens 'Cassandra Dreams' (waarvoor Philip Glass het thema schreef). Een opname van begin juli 2013.



© Georges Tonla Briquet